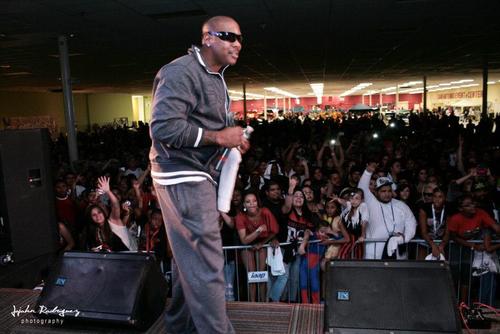 Houston born San Antonio rapper/DJ/producer Kyle Lee has been doin' his thing on the underground scene for a hot minute.  He has constantly been on the grind, keeping his music fresh. They say that "everything is big in Texas", well this stands true when it comes to King Kyle Lee's flows. They are grandiose, provocative, and speak truth. GroundSounds.com got the opportunity to chop it up with Mr. Kyle Lee, gaining insight on past endeavors and future projects.  Check out the interview below with Mr. Take No Shit! 
[youtube]http://www.youtube.com/watch?v=qk6YFLcLrYA[/youtube]
Groundsounds: Wuts good big homie?!?
Kyle Lee: Chillin bro, Still grindin, God is Good..
Groundsounds: How long have you been doing music?
Kyle Lee: Since 2001
Groundsounds: How did you get into rapping?
Kyle Lee: It's krazy because I never dreamed of doin music it just found me
Groundsounds: Who are your biggest influences(artists,rappers,musicians)?
Kyle Lee: Isley Bros, 2pac, biggie, Soul Music, Nwa, Oldies, Jay z, everyone successful in music pretty much..
Groundsounds: When did you realize you had a following/fan base?
Kyle Lee: Around 2004 when I became a solo artist…
Groundsounds: Did that make you grind even more?
Kyle Lee: Yes it did…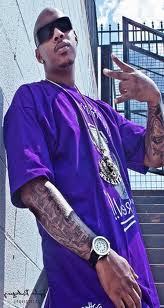 Groundsounds: To date what has been the biggest/most memorable moment in your music career?
Kyle Lee:  I'm very blessed to have done what I've done, but I still have a long way to go… To date when I got booked for a paid show to perform with Young Jeezy, Lil Wayne, Jim Jones, Birdman and Lil Flip that show was bananas…
Groundsounds: Being born in Houston, what brought you to San Antonio?
Kyle Lee:  I was a big tyme hooper growing up I tore up my knee my senior year of high school n it messed up my chances to go to a Big Name college… But One of the schools that still wanted me was is San Antonio… Since it was only 2 and a half hours away from Houston I chose to go there…
Groundsounds: How do you feel about San Antonio's underground scene?
Kyle Lee:  It's came a long way but we still have a long way to go…
Groundsounds: Mr. Kyle Lee: , back in 1999 you were ranked 5th in the state of Texas in regards to high school basketball, and had letters of intent from schools like Florida State and Duke, what stopped you from pursuing your basketball dreams?
Kyle Lee: Tore my knee in 3 different Places and had to have reconstructive knee surgery… And my knee was never the same after that to date I've had 8knee surgeries…
Groundsounds: Besides rapping, you are also a producer…how did you transition into the field of production?
Thru Djing and engineering…
Groundsounds: Who have you produced for?
Myself and 3rd Degree Ent… But I'm still learning…
Groundsounds: Back in the day you used to rap with a group called "3rd Degree" including members Liveola, & Lil' Ken (Famous)…What happened to the group? Why are you guys not still together?
Kyle Lee:  They decided to leave for personal reasons I really don't know… I stayed until my contract was up…
Groundsounds: Do you still talk to Liveola or Lil' Ken?
Kyle Lee: Liveola is in jail for murder and no I don't talk to Kenneth…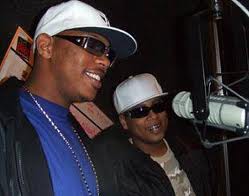 Groundsounds: How do you feel about the current state of HipKyle Lee: Hop?
Kyle Lee:  It seems like music is really simple now a days but I like the scene, I'm goin to fit right in…
Groundsounds: King Kyle Lee, why are you not signed yet?
Kyle Lee:  Had a couple of chances but the deals were not right…. Plus the game is really independent now days my team and I are about to flood the market wit the King Kyle Lee:  brand… Now that we got our money right we don't even need a deal… Just the right marketing plan…
Groundsounds: What are you currently working on? What ventures/projects/events do you have in the works?
Kyle Lee:  My new mixtape kinda not sure what its gonna be called but it will either be titled "Mr Take No Shit" or "The Experiment" Plus new videos and watch out for my new song "Like That" when it drops I assure u, it will be my breakout track… Plus me and my team will be throwing big concerts in San Antonio, Tx started Aug2012…
Groundsounds: What advice would you give to artists trying to make a come up in the music industry?
Kyle Lee:  If possible do everything yourself build your own team, if u have to get a job do so but depend on YOU!
Groundsounds: If your not working on your music, what are you doing? What other hobbies/interests do you partake in?
A good kush break lol… I love my family, I really just like to chill I'm a home body… I am also a dog breeder…
Groundsounds: Kyle, Is there anything you want all your fans to know?
Kyle Lee:  I love yall thanks for the support oh and its about to go down… I'm just getting started… 2013 is my year!
Groundsounds: We appreciate your time boss! Keep holdin' it dine for Texas!
Kyle Lee:  Already, that will never stop…
Comments
comments