People who make music out of pure passion, this is what I find truly inspiring.
Latest posts by Jon Berrien (see all)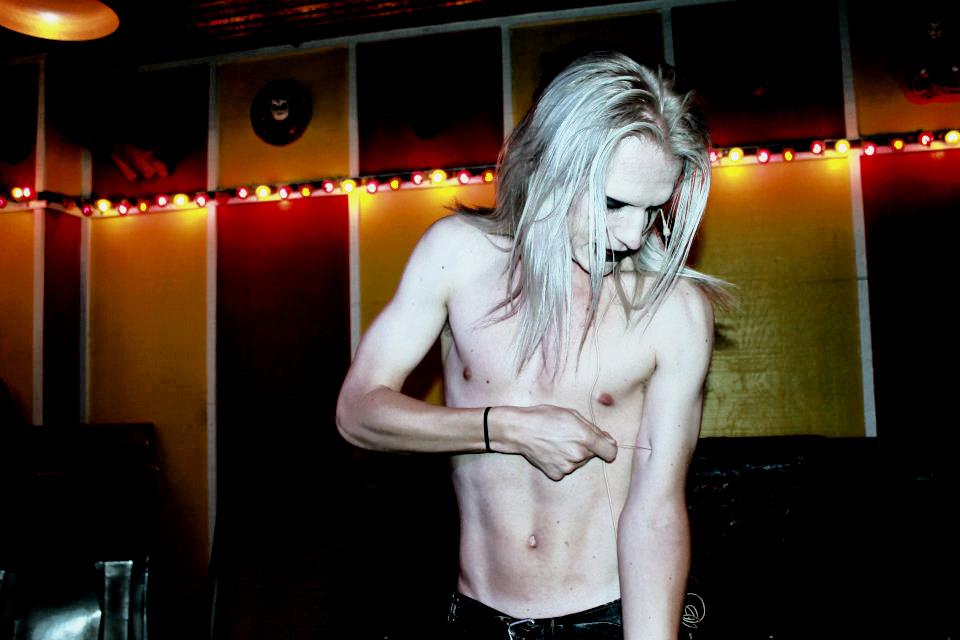 When it comes to the human species Mister Morgue is a rare gem.  He performs for millions of tourists each year at the Venice Beach Freak Show, in Venice, CA. 
 At first glance you may be drawn in by his frightful pale appearance. He is after all suppose to be a 'freak'. Yes, Mister Morgue does perform extreme, freaky stunts. He swallows a pool ball and then regurgitates it.  He also takes a meat hook through his nose and out of his mouth.  However, as he does these extreme stunts you slowly began to realize that he is much more than a freak, he is an amazing performer and entertainer. On top of this he is genuine, there is no 'shtick'.
 Mister Morgue truly is one of a kind. He represents independence from the 'conforms' of society and societal rules.  He represents the ability to stay true to one's self, which is rare in this day and age. 
 Groundsounds got the chance to get creepy with the one and only Mister Morgue himself, check it out!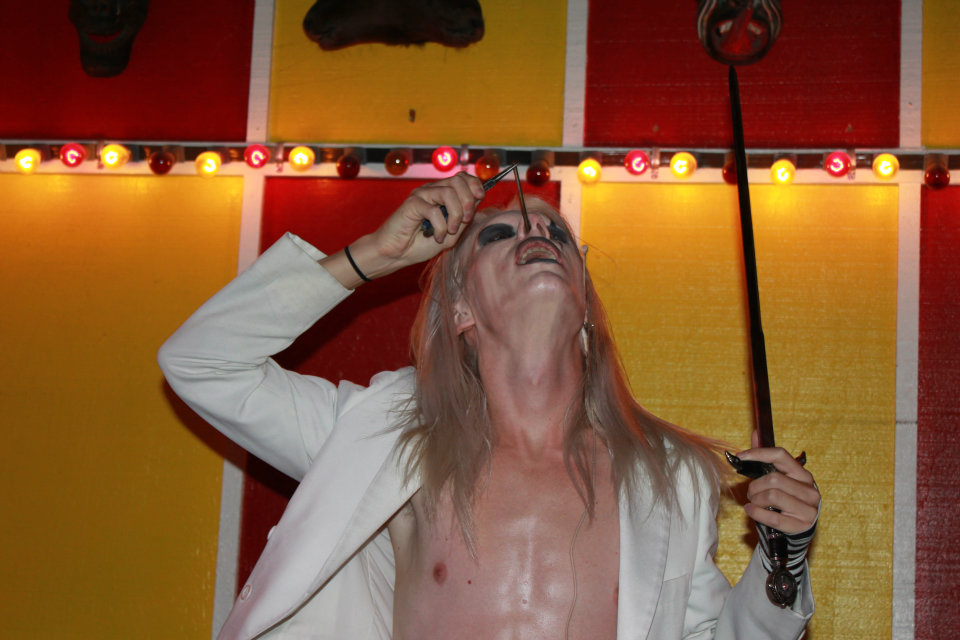 Groundsounds: Where are you originally from?
I grew up in California, however I spent 4 yours in Montana as a teen.
Groundsounds: How long have you been performing for people?
As long as I can remember. At least since I was 4 years old, and I got my first magic book.
Groundsounds: Did you have a mentor? If so who?
No, I've learned every stunt on my own, through trial and error.
Groundsounds: How long were you performing on the streets for?
I was a street performer for about 3 years.
Groundsounds: Do you still perform on the streets?
No! Performing indoors is much better suited for me. Ahh the sun!
Groundsounds: You perform some pretty crazy stunts at the Venice Beach Freak Show, what is your most dangerous one?
That would probably be putting a meat hook through my skull. There was lots of blood involved when I first started doing that one.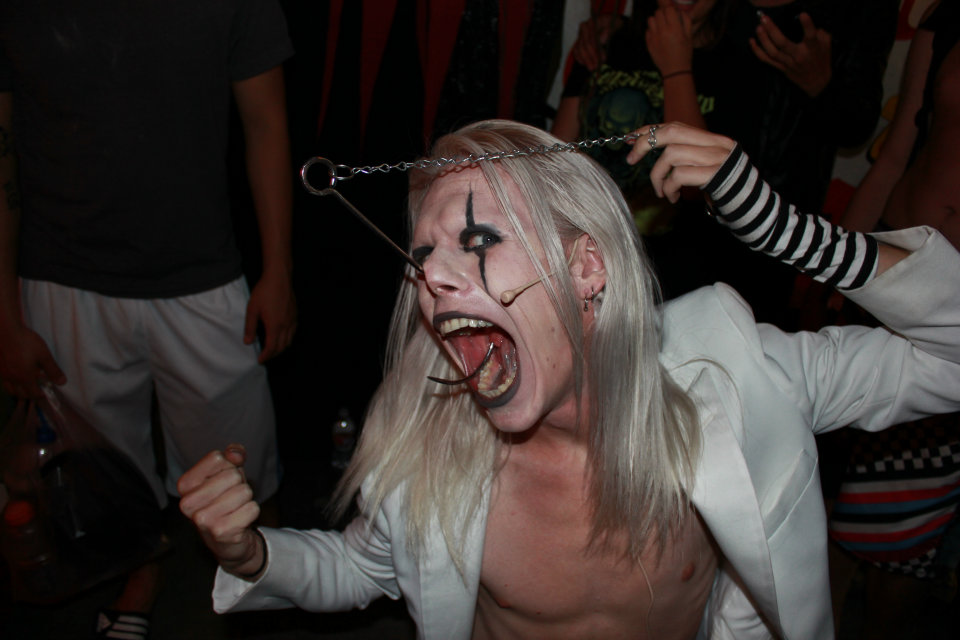 Groundsounds: What went through your mind the first time you did the meat hook stunt? Were you scared to take it back out?
It took me over a year for me to gauge out the inside of my face before I was able to get it through at all. The first few times it did get stuck and I had to force it out, lots of blood included, of course. Red is my favorite color.
Groundsounds: Have you ever been hurt and sent to the hospital performing your stunts?
Yes, I was in the hospital for eight hours after I got a nail stuck through my nose.  The doctors didn't believe me at first. They eventually had to call in a specialist to get it out.  They put me under, and when I awoke the nail was out. 
Groundsounds: Do you have any advice for kids?
Don't try this stuff at home, try it at school where there is a nurse, and don't sue me! (This is a joke kids, do not try these stunts until you're an adult)
Groundsounds: How do you enjoy working at the freak show?
I love it, it is the best job in the world, I get to make people puke all day.
Groundsounds: What do you enjoy most about performing?
Being able to express myself.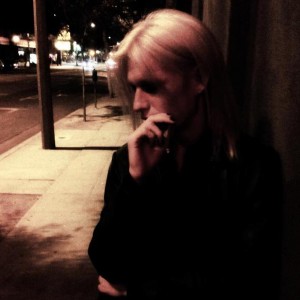 Groundsounds: Are you learning any more tricks/stunts?
Always! But they are top secret… The sideshow world can be very competitive… But of course, I'm the King of the Freaks, so you can bet what I'm working on will be stunningly deadly.
Groundsounds: Who do you look up to the most?
I admire anyone who is completely and honestly themselves. Those rare individuals who don't try and "fit in", those who don't fear the judgement of others. Sadly, I have met very few people like that. But maybe it's you… If it is, I'd like to meet you
Facebook: Morgue Fan Page 
Photo Credit: Mister Morgue Facebook
Comments
comments