Favorites: Bloc Party, 3EB, Gaslight, Tokyo Police Club, The Kooks, Pete Yorn, Andrew McMahon
Latest posts by Jake Craney (see all)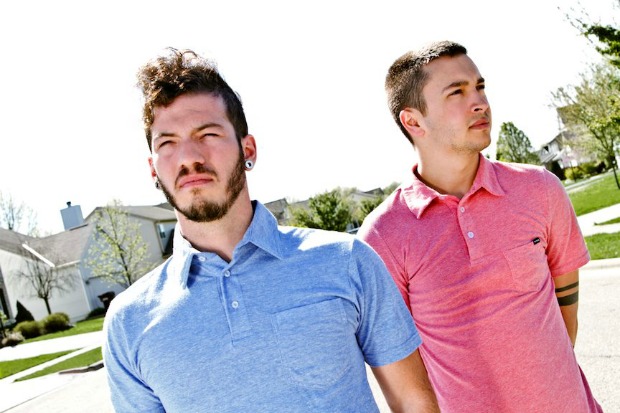 Twenty One Pilots: Vessel
Release Date: Jan 8 (Fueled By Ramen Records)
One minute in to the first track of Twenty One Pilots' new album, my reaction was "What the hell am I listening to?" I was hit with an eerie synth intro, followed by nasal rap verses, then an abrupt shift to a shimmering "Nightmare-Of-You-esque" chorus. It may take some getting used to, but on Vessel, TOP combines different styles and somehow makes it work. Electro-tinged melodies, bursts of contagious piano-pop, quick flowing rap verses—the Ohio duo combines it all in a unique album full of addictive hooks.
The album starts out with "Ode To Sleep," setting the stage for the listener by combining all of TOP's elements into one song. "Holding On To You" follows, showing you why you should be listening to this band. It's alluring, addicting, and doesn't let you get comfortable—there's a lot going on in this song and you'll certainly be replaying it.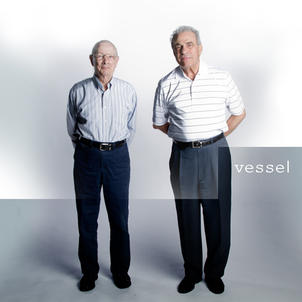 Just as there are multiple style shifts within songs, there are plenty of shifts throughout the album. A jaunty sing-a-long "House Of Gold," is immediately followed by "Car Radio," one of the more impactful songs on the album. Eerily and calmly opening with rap verses, "Car Radio" builds and builds before spilling over in a massive crescendo. If "Semi-Automatic" fell into the hands of radio, the mainstream would eat it up. It has just the right combination of what this band does well: great synths, catchy choruses, a well-placed rap verse (not so much rap as a sort of "quick flow"), and of course, a great style shift. As they sing "I'm semi-automatic, my prayers; schizophrenic, but I live on," you can't help but get sucked in.
This album really is schizophrenic in a great way. It might be disarming to some, but stylistically and lyrically, Vessel will keep you on your toes. It's evident in the way that the simple charm of "Guns For Hands" turns to intense angst, or the calm sincerity of "Trees" can suddenly turn into a dance party. Twenty One Pilots have successfully taken parts from different genres, styles, and sounds and pieced them together in their own way. The result: one hell of an album.
Track Listing:
1. Ode To Sleep
2. Holding On To You
3. Migraine
4. House Of Gold
5. Car Radio
6. Semi-Automatic
7. Screen
8. The Run and Go
9. Fake You Out
10. Guns For Hands
11. Trees
12. Truce

Courtesy of: Twenty One Pilots, Fueled By Ramen Records
Comments
comments