Favorites: Bloc Party, 3EB, Gaslight, Tokyo Police Club, The Kooks, Pete Yorn, Andrew McMahon
Latest posts by Jake Craney (see all)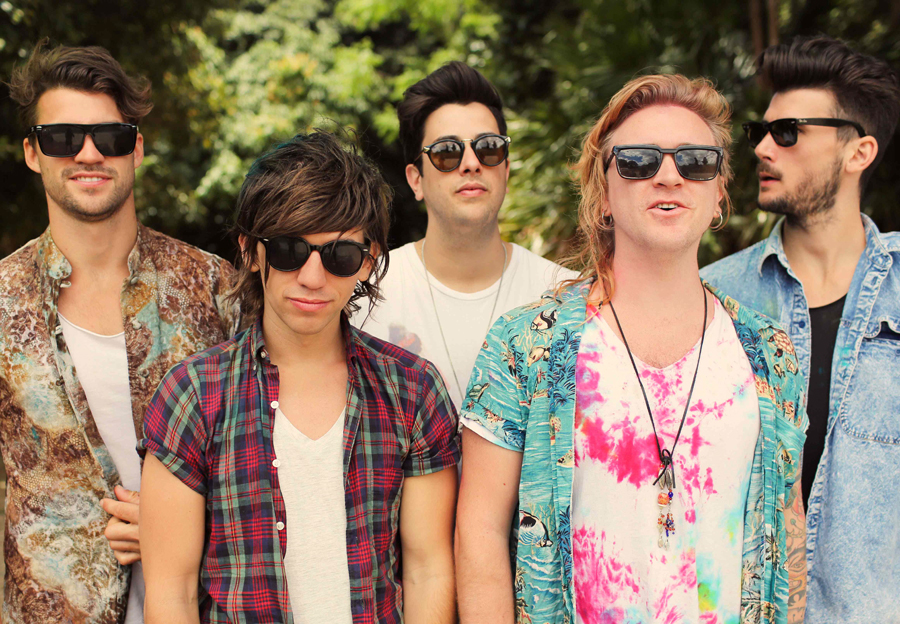 The Griswolds, hailing from Sydney, Australia, are making noise with their debut EP Heart of a Lion. GroundSounds Editor-in-chief Jake Craney recently caught up with the band about their EP, their influences, and touring plans. Be sure to pick up their EP on Bandcamp!
GroundSounds: For fans in the U.S. who may not have discovered you yet, how would you describe your music?
Hooky, upbeat, tequila inspired, beach party singalongs. Think MGMT, The Strokes, Vampire Weekend.
GroundSounds: You have gained a lot of attention due to your excellent debut EP Heart of a Lion. Does this strong reaction put pressure on you to raise the bar with your first full-length?
I guess there's always pressure to keep striving to make better music and have it appeal to new people, whilst keeping your existing fans happy. We are at a great time in the band's life, we're still so fresh so we are quite open to take the music in a variety of directions, we are cherishing these times at the moment. We are song writing a lot too, some songs will stay very true to the pumpy pop that is the 'Heart of a Lion' EP, but then we are really stoked to be experimenting with new sounds and influences, we maybe even getting an orchestra in one song for the full length!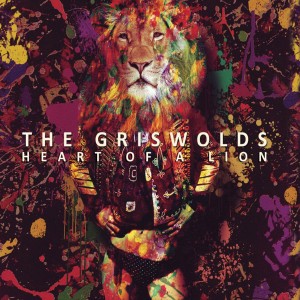 GroundSounds: Speaking of new music, what are your plans for writing or recording new material?
We are currently trying to lock ourselves away as much as possible to write an album. In a perfect world, said album would be released by mid-late 2013. In the meantime though, we will be releasing another film clip and new single in April hopefully. 
GroundSounds: While all four tracks on your EP stand out as fun, unique songs, there is something about 'The Courtship of Summer Preasley' that is especially addicting. What is the story behind this particular song?
Kinda funny really, I woke up one morning at 3 am with the drum beat for 'Summer Preasley' playing away through my head. I went straight to our home studio and ended up recording and writing half the song. I never showed Dan the recording because I didn't love it at all. Anyway, few months down the track, Dan stumbled on it and was like "Man, why didn't you show me this?! I love it and I've already got the perfect chorus for it." Dan decided we should write the lyrics about courting a beautiful yet spoilt, rich girl without first getting to know about her darker side, a very common tale I guess. 
GroundSounds: The color-splashed party that is the 'Heart of a Lion' music video looks like it was a lot of fun to make. What exactly are you throwing around and which took longer: filming the video or cleaning it up?
Yeah, the clean up took about 5 times longer than the actual shoot! There was pink shit everywhere, we had to re-paint the entire studio 5 times and we were cleaning pink dust out of various bodily crevasses for weeks. The powder is an indian herbal powder they use in a massive festival they have over there called 'Holi,' the stuffs pretty insane!
GroundSounds: Who designed the eye-catching cover art for the EP?
Absolute genius of an artist, he does all our graphic design, his name is Jefferton James
GroundSounds: How does being from Australia shape and affect your music?
I guess living in a sunny, laid back country that loves celebrating and partying helps us to write the tunes we write, it would probably be harder to write songs like 'Mississippi' if were living in the ice age surrounded by angry cave men. 
GroundSounds: What is one location you'd love to perform? Do you have any international touring planned for 2013?
Would love to play Glastonbury one day if our career permits. Hopefully 2013 will see us on both a European and U.S tour, we're laying down the foundations for this plan currently.
GroundSounds: Who are the bands or musicians you look up to the most?
I think collectively as a band we all love and respect the usual giants of music, Beatles, Stones, Led Zep, Queen etc. Personally I love and look up to Jeff Buckley, Bob Marley, Australian Crawl, Nirvana and many many more
GroundSounds: What other bands from Australia should we be listening to?
The Belligerents, Last Dinosaurs, San Cisco, Jinja Safari, Twinsy, Battleships
GroundSounds: Where should readers go to get updates and keep up with you throughout the year? 
Facebook, Twitter, Instagram, Tumblr, we're on them all and we always love chatting to fans 😉
www.facebook.com/thegriswolds
www.twitter.com/wethegriswolds
Comments
comments