Favorites: Bloc Party, 3EB, Gaslight, Tokyo Police Club, The Kooks, Pete Yorn, Andrew McMahon
Latest posts by Jake Craney (see all)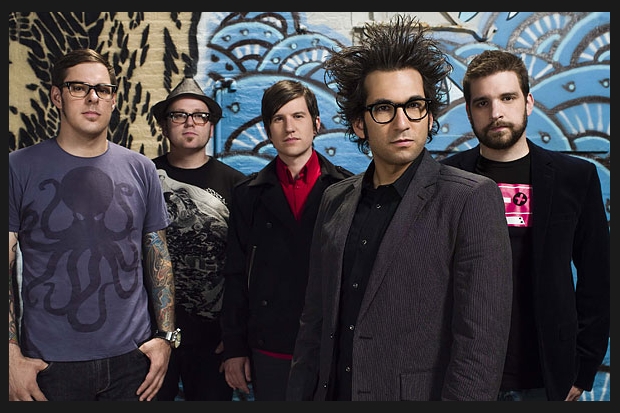 Motion City Soundtrack has been a consistent musical force for over a decade- releasing five critically acclaimed albums and touring the world. GroundSounds recently caught up with front-man Justin Pierre. Check out the interview below and watch their video for "True Romance" from their newest album Go.
-You've released 5 full length albums over the past decade, receiving high praise and making it further than most bands ever do. When you released I Am The Movie, where did you envision yourselves after 10 years?
I merely hoped I would still be alive in 10 years.  I can say that we had little expectations and far exceeded all of them within the first few years of being a fully functioning band.  So now it's all about enjoying the ride, working hard when needed, and taking time for ourselves when needed.
As a successful, hard-working band, do you still feel like you have something to prove? Other than the passion for making music, what continues to drive your music going forward?
I don't know if we were ever trying to prove anything other than that we could play our songs live.  So I guess we are still doing that to some degree.  But as far as writing music, we just naturally tend to gravitate to whatever we are interested in at any given minute.  Right now I'm interested in not playing power chords, so I hope to have a little more fun guitar-wise on the next record.  But that's all I have at the moment.
What is the most interesting or memorable place you've performed?
Last year we had the opportunity to play in Korea and that was amazing.  I am positive that not many who attended the festival had heard of us, yet they seemed very into it despite, I assume, their unfamiliarity.  That felt really good.  I love playing anywhere we have not yet been, which includes Indonesia and Philippines next month.
When I think of Motion City Soundtrack, several things come to mind: high-energy, consistent, great lyrics. As a band that focuses on clever lyrics, does it ever frustrate you that some of the most popular songs in the country include lyrics like "I'm talkin bout everybody getting crunk, boys tryin to touch my junk, gonna smack him if he gettin too drunk," or "Twenty-five sittin on 25 mil, I'm in the building and I'm feeling myself"?
Often I feel guilty of trying too hard to be clever and have really tried to find the right combination of simplicity and cleverness in the last few years.  I try to think of what makes sense to each song and start there.  As for popular music, it's really a matter of taste.  I am not familiar with the songs you've quoted and based on the lyrics alone I do not relate, but if I dig the music I might be able to forgo the lyrics to a certain degree.  On the other hand, the aforementioned lyrics might really speak to the masses and describe exactly how they feel.  Though I don't know how many 25 year olds are multi-millionaires.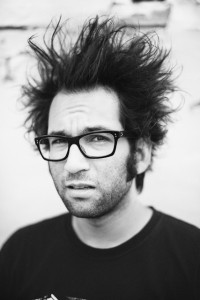 Some fans (including myself) were excited at the idea of a music video for "Pulp Fiction." Were there ever any plans to make a video for this song?
I don't think there ever was a plan in place to make a video for Pulp Fiction.  But in my head I envisioned some sort of detective thrill ride, Raymond Chandler style.
What do you put in your hair to make it so phenomenal?
Fortunately, my hair requires little in the department of hair product usage.  I have a product I use that has been discontinued and have acquired no less than 10 bottles to last until either my death or the loss of my hair.
Now that two (correct?) members of the band are married, how does that affect the band with regards to touring, lyrical content and future plans?
Actually, the number of members currently married has now grown to 4.  I think we all appreciate our time with loved ones and away from each other.  I don't think marriage for any of us has been that great a leap from the long term relationships we had with our significant others before the plunge.  I really can't say how lyrics will be affected or not at this point.
What was your favorite album of 2012 and what release are you most looking forward to in 2013?
These are some of my favorites:
Jenny Owen Youngs – An Unwavering Band Of Light
Now, Now – Threads
P.O.S. – We Don't Even Live Here
What are your plans for 2013 and beyond?
 I hope to partake in as many artistic adventures as I can before I lose my mind.
*Big thanks to Justin for taking the time out of his schedule. Be sure to check out Motion City Soundtrack all summer long on the Vans Warped Tour!
Comments
comments