People who make music out of pure passion, this is what I find truly inspiring.
Latest posts by Jon Berrien (see all)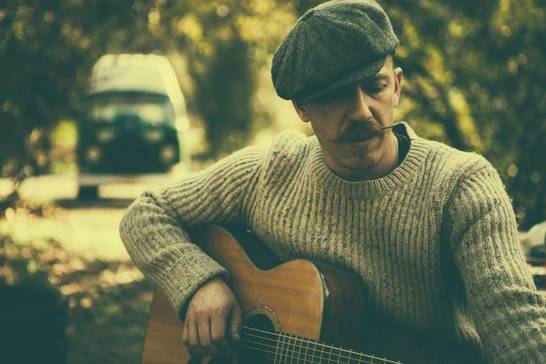 Bangor born Foy Vance, has been captivating audiences with music that tells a story. He reminds us that the human spirit can always bounce back. He recently released his latest album Joy of Nothing, and is about to go on tour, GroundSounds had the wonderful chance to catch up with Foy in this exclusive interview, check it out below.   
Your album Joy of Nothing is finally here! For those who have not yet seen your documentary Recording Nothing, can you tell us a little bit about the writing and recording process for this album?
This record was more or less born during a move from the big smoke and city lights of London to the peace and stillness of the Highlands of Scotland. Moving up here was like rolling into the Shire. I couldn't help but be at ease with myself here. As soon as I arrived I wrote a song called 'Closed Hand Full of Friends' which was the catalyst for the rest of the album. It was important to capture the songs with the same ease that they arrived to me, so we booked a studio in the wilds of Donegal, got together a group of musicians that know how to not only play their instruments but play the song. Then we hit record.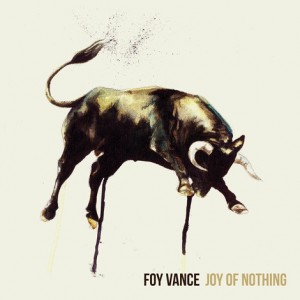 What was one of the most challenging aspects of putting together Joy of Nothing?
Trying to get me away from my highland retreat! I was moving house, helping my daughter settle into a new school and way of being, my personal circumstances were changing and I was still playing gigs to make ends meet so any down time I had I just wanted to be still. There was nothing in the making of this record that wasn't either enjoyable or therapeutic. 
It is an amazing thing to have vocal features from Bonnie Raitt and Ed Sheeran, what was it like working with them?
Beautiful. Every time I hear Bonnie's voice on You & I it settles me. Ed and I both have a real connection to 'Guiding Light' as it has become an important song to a family in Derry Northern Ireland called the McDaid family, and we're both very close to them. It was great that it worked out for Ed and I to sing it together. We also had john McDaid Jr playing keys and singing on the track too. I would have had the whole family on there if I'd had the time.
Soon you will be on the road touring the globe, what do you enjoy most about traveling? Is there a particular city that you love visiting?
Touring is an interesting one. Most of what you see are motorways and the back door to venues. The best thing about touring for me at the minute are the moments on stage. All the bits in between aren't always enjoyable but it's a very small sacrifice to make in order to play music. When I get time to see a place it's a real bonus. I'm looking forward to all the places I'm going on this tour but being as I've never been to Australia I'm very much looking forward to getting out there.
What are you currently listening to?
Right this second I'm listening to 'Move Along Train' by Levon Helm. There isn't any one album that I'm listening to a lot at the minute. I've den making playlists of all the new music that I'm enjoying. Music that is new to me at least. Dawes have been my most recent discovery, I don't know how I've missed them for so long! 
For someone visiting Ireland for the first time, what is one must thing to see/do/eat?
If you're going to the North then I'd recommend the Antrim Coast. Giants Causway is a real spectacle. I think everyone should experience Nancy's Bar in Ardra, Donegal at least once. The seafood chowder with a pint of Guinness is enough to make you wanna move there and the locals treat you like one of their own from the outset.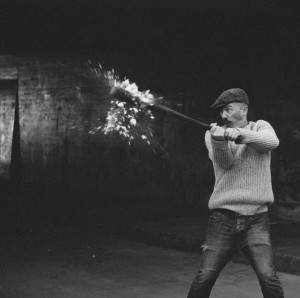 Earlier this year you signed with Glassnote Records how has it been working with this one of a kind record label? 
It's a pleasure! They were my first choice of labels so when they offered the deal I was honoured. I like labels that don't aim to manufacture artists but rather work with people they believe have something worth sharing. It's a very balanced collaboration.
It's very cool that you were able to feature your daughter Ella in the music video for "Joy of Nothing". What has been like juggling father duties and your career? 
It can be tricky when you're on the road with varying starts and ends to a day whilst trying to fit in Maths, English, Art project etc… Ultimately it's a beautiful thing to travel with your child in tow; I wouldn't have it any other way.
What advice would you give to aspiring musicians?
Only do what feels right and don't worry about what anyone will think of that. It's better to be than to appear.
What will you be working on after you get off the road? What's next?
I get off the road a week before Christmas so a tree is top of the list followed by sorting the Christmas feast and then do Nothing…It's my new joy.
Comments
comments