Favorites: Bloc Party, 3EB, Gaslight, Tokyo Police Club, The Kooks, Pete Yorn, Andrew McMahon
Latest posts by Jake Craney (see all)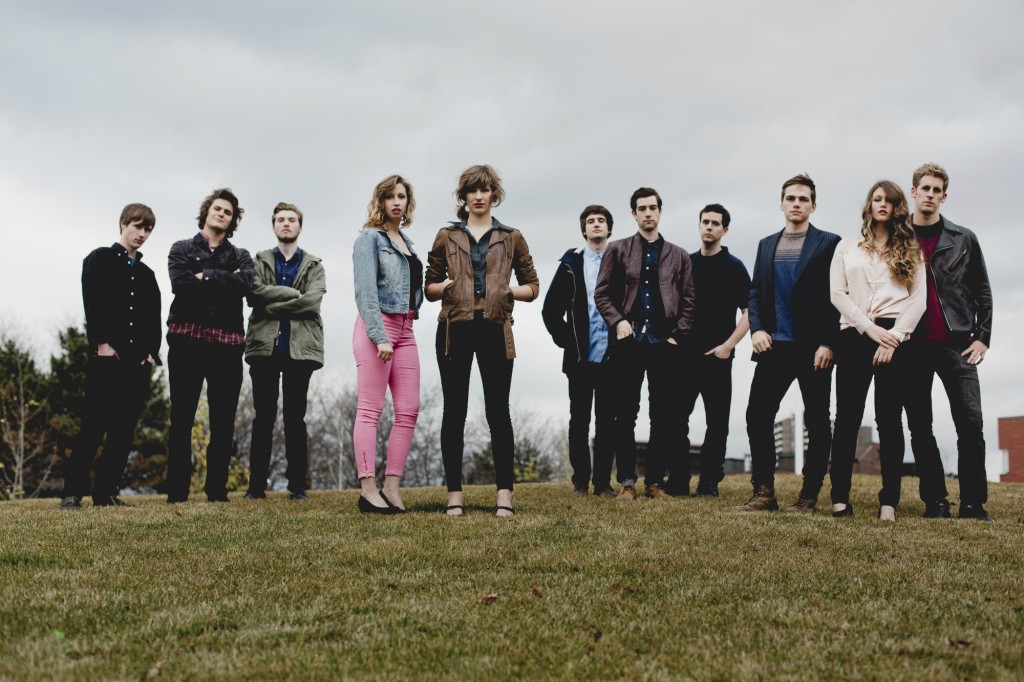 Toronto collective First Rate People released their fantastic debut full-length album Everest today. GroundSounds got the chance to catch up with Jon Lawless from FRP to discuss the album, the band's hometown, and what 2014 has in store. Check out the interview below and be sure to get Everest right HERE
GS: How did you meet and form First Rate People?
Jon: The majority of us are from Grey and Bruce counties a couple hours north of Toronto – that's our scene. So many people there have so incredibly supportive in so many ways. They'd genuinely rather something new nine times out of ten instead of the songs you've already released. It's very encouraging to be challenged in that way by your community.
Your new album Everest is diverse, creative, and filled with a variety of different sounds and styles. When someone asks you to describe your sound, how do you answer that question? What was your goal for the overall sound and feel of Everest?
Thanks a lot! We struggle a little with that question for sure. I can't say that we had specific goals with the album – I am inspired by encouraging two strangers or friends of friends to work on something together. You never quite know what you'll get. My only advice if you're doing this would be to make sure you have good, honest editors.
One of the best parts about what I do is discovering excellent new music like yours. It is accessible, yet doesn't sound like anything else out right now. How long does it typically take you to write and finish a song? How does your creative process usually begin?
You're very kind. I'd say on average a song will take us two months start to finish but we rarely ever work on exclusively one song at a time. The longest is over a year and the shortest is probably like a week?
"The Sweet Hereafter" is one of my personal favorites. What inspired that track?
The Sweet Hereafter started out as Hayden's baby. I remember in the cottage we were staying at to record some of the songs both Liam and I were in our rooms falling asleep already and we literally both asked Hayden "what is that???? is that you??" at the same time and that was the start of the song.
Side note: weirdly I found that I dream a lot better by the water – is that a thing? I remembered like 90% of my dreams there for some reason.
Is there a song from the album that stands out as a favorite for you?
I don't know about favourite but Dark Age was such a benchmark for us. I don't even play a note on the recording but it was one of the most meaningful songs I've ever worked on.
I have to ask about the album cover. Where did the idea for it come from and where was the picture taken?
The picture is taken in my bandmate Hayden's backyard. I thought of the name (with an assist from Jake) and Liam thought of the paper mache mountain to go along with it. Apparently we've got a collective mindset when it comes to cover art too!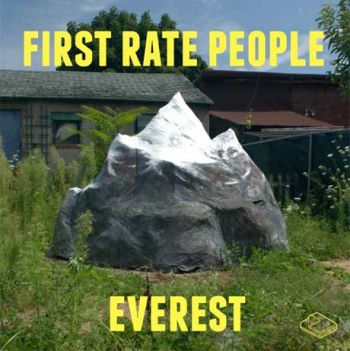 What is the music scene like in Toronto compared to some of the bigger US markets (LA, NY, etc)?
I think like anywhere Toronto can be a mixed bag. 2.5 million people will do that to a place. I love the people in Toronto but can't say I have any specific attachment to any of the "scenes" we just make weird pop music with heart.
What is your favorite Toronto music venue?
Lee's Palace all the way. That was the dream in high school. Playing the same place as Sufjan, Broken Social Scene and so many other greats is always a thrill. Also from a purely architectural standpoint the room in designed brilliantly. Also met the owner last month and I'm happy to report that he's as lovely as the venue is.
What is your most memorable (good or bad) tour experience?
Having your vehicle break down in the duty free area between the States and Canada is pretty hard to forget haha. Weren't really sure to call CAA (Canadian Automobile Association) or AAA. Slept in a Canadian Tire parking lot later on after getting towed over the border. Not comfy but definitely memorable.
What has been your favorite moment so far as a band?
Being featured in the Guardian was pretty cool. I dunno exactly sorry this isn't a great answer – there are so many things we're thankful for. Headlining Lee's Palace for the first time felt like a moment for sure.
After the release of Everest, what is coming up next for you? 
More music in many different shapes, forms and sizes haha! Can't really say beyond that in all honesty but we're super excited. This is still the first chapter of our collective story.
First Rate People – "The Sweet Hereafter"
Comments
comments