People who make music out of pure passion, this is what I find truly inspiring.
Latest posts by Jon Berrien (see all)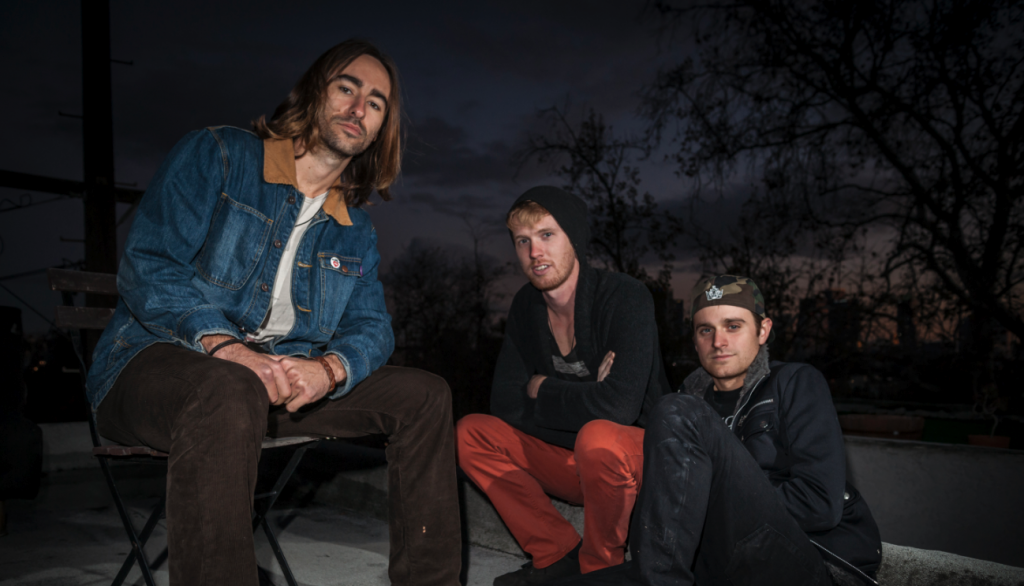 When it comes to LA based bands, Stonefeather is one that needs to be on your music radar. The guys grind non-stop, creating fun, energetic, free-spirited music, that can move you out of your seat and get you dancing on your feet in seconds.  GroundSounds recently caught up with the guys for an exclusive interview, check it out, and get to know them below.
For those just discovering Stonefeather, how did you guys come together and form the band?
Ian – I met the original guitarist, Brent Lopez, while we were attending Berklee College of Music in Boston.  I moved to Los Angeles in 2007 and Brent moved back here (his hometown) in 2008.  We decided to start a rock cover band.  We got together with Brent's friends, bassist Zach Kibbee and drummer Danny Chavarin, and started playing tunes by the Red Hot Chili Peppers, Led Zeppelin, and Bob Marley in Danny's garage in Newhall, CA.  Before long we were writing our own material. 
We split with Brent due to creative differences.  Danny left for school in 2008, Dave Rundell took over on drums.  In 2013, Eric Fortier replaced Zach Kibbee on bass.
Dave – I joined the band in 2008 after I saw a flyer up at my school,
Musician's Institute.  I called the number as soon as I got home and
left a message on Ian's phone.
How did you guys decide on the name Stonefeather?
Ian – The idea comes from the duality of existence – the yin-yang concept.  Brent was a metal guitarist and Zach was a funk bassist.  That was where the heavy/light idea originated.  We wanted to combine contrasting styles to form something new and original.  One night I sat with a pen and notebook and came up with almost three hundred band names, all of which were based on the yin-yang concept – most of which sucked.  Stonefeather turned out to be the band's favorite.  Second and third place went to Tungsten Wings and Kamikaze Butterflies, respectively.
What is your favorite LA venue?
Ian – The Viper Room
Dave – The Viper Room
Eric –  El Cid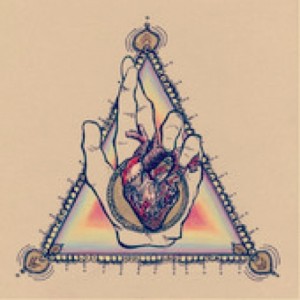 Who designed the striking artwork for your single "Unlock Your Heart?"
Ian – Our dear friend Daniella Di Pol made that by hand.  She's a beautiful spirit and a true artist.  We're lucky to call her a friend.  A week ago she moved up to Washington State to start a farm.  We wish the best for her.
Can you tell us about the creative process and inspiration behind the track "Unlock Your Heart"?
Ian – Unlock Your Heart is a song I wrote in my living room with an acoustic guitar.  After many years of searching I have come to realize that all the answers I need are in my heart.  The lyrics are about finding freedom through love and honesty.  I was having trouble writing the second verse, so I went up to the roof of my apartment and prayed to Jimi Hendrix and Kurt Cobain for inspiration.  Like a lightning bolt I received the lyrics "You've got to be the way of love / They're gonna try to make you kill / Kill for your country, religion, or money / Tell 'em to do it themselves"
I brought the song to rehearsal, Dave came up with the drum part and Zach laid down the bass line.  Saxophonist Matt Ballard sat in for rehearsals and arranged horn parts.  We recorded the track at Joseph Holiday's studio "Grandma's House of Babes" in Hollywood.
What advice would you give to aspiring musicians?
Ian – Never pay to play.  Avoid outside promoters.  Deal directly with venues. Make friends.  Find like-minded people with whom you can have a mutually beneficial relationship – like aspiring producers, filmmakers (for music videos), other musicians etc.  If you're in LA these people are everywhere and probably need a friend too. Practice. Think long and hard before moving to LA.  It's a very difficult place to start a music career.  (Nobody ever thinks before moving to LA, so forget this advice) Never work with anyone who says they can make you successful if you pay them.
Have fun!  Music is what you love more than anything, so love it!  Remember why you're doing this.  You picked up your instrument because it made you happy.  Keep that mindset.
If you're in it for the money, quit music and study finance, medicine or law.  If you're in it for the art, stand strong and never stop creating the music that flows naturally from your heart.
Dave – Talent can only get you so far, you need to practice your skills and always strive to improve.  Music is not something you can master.
Eric – Be you.  Don't try to be someone else. You need to practice a lot.  10,000 hours they say.  But you could spend 50,000 practicing without ever figuring out the Thing.  The Thing is never the same but you always know when you see it.  The sooner you figure out the Thing the better.  But you still need to practice a lot.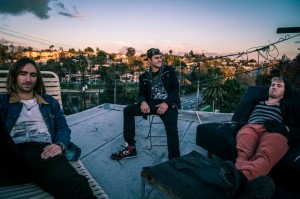 What songs or albums are you guys currently listening to?
Ian – AM – Arctic Monkeys, Live at Montreux – Stevie Ray Vaughan, Hop is Back – Hopsin,  Blak and Blu – Gary Clark Jr.
Dave – Black Sabbath 13, Jay-Z Magna Carta, Wiz Khalifa O.N.I.F.C,  The Doors
L.A. Woman
Eric – James Blake – James Blake, Lord of the Crimson King – King Crimson, Fear Fun – Father John Misty, Yards – Tune, Horn of Plenty – Grizzly Bear, LCD Soundsystem
The track "Hipster Girl" is already a classic in our book! What was it like working on this song and creating the music video?
Ian – It was a really fun song.  Creating the music video was a blast!  We hung out with cute girls and animals all day and made fools of ourselves – pretty ideal. 
What people, places or books have inspired you guys?
Ian – Jimi, California, Texas, anything by the Dalai Lama and Noam Chomsky
Dave – My two main inspirations right now are Tony Royster Jr. (Jay-Z) and Travis Barker.
Eric – Book: The Music Lesson by Victor Wooten.  Places:  Any time I'm in a new place I feel as if I'm seeing the world with new eyes and this is when I feel most creative.  People:  Edward Snowden, Reggie Watts, Stanley Clarke.
What are you guys currently working on? What's next? Are you guys working on a full-length?
 Ian – Since Eric joined the band we've been on a major creative spree.  Six songs are done and we're writing more music everyday.  We are thinking about doing a 5 song EP.  We'll pick the ones we like the most and record them.  This new incarnation of Stonefeather is very exciting for us and we're hopeful for the future.
Comments
comments