Favorites: Bloc Party, 3EB, Gaslight, Tokyo Police Club, The Kooks, Pete Yorn, Andrew McMahon
Latest posts by Jake Craney (see all)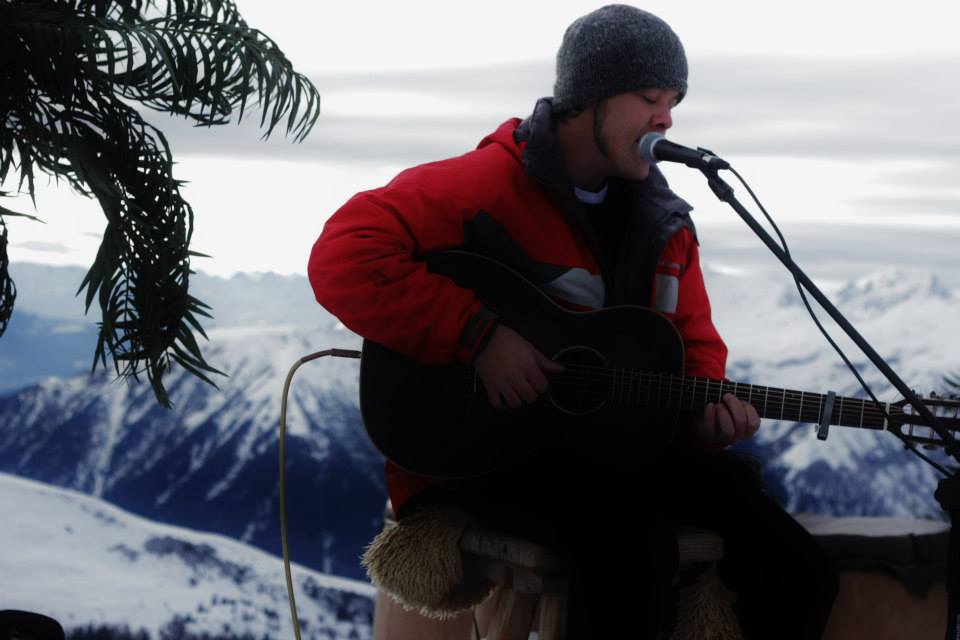 Manchester singer/songwriter Jon Kenzie is a unique and striking talent. His newest album Sing A Little Higher, is a prime example of his songwriting abilities. GroundSounds recently caught up with Kenzie to find out more about himself, the album, and more!
GS: When did you begin playing/writing music? Was there a specific moment or event when you realized this was what you wanted to do?
JK: I began playing music when I was about 15 years old.  I used to go down to the pub of the small village I grew up in and joined in with the Sunday blues and folk jam sessions.  If it wasn't for the encouragement from people who went down to that jam I may never had gained enough confidence to carry on with music and develop.  Since those days music has always been an important part of my life but I don't think I seriously thought about it as a profession until I stumbled across information on a popular music degree course at Salford/ Manchester.  Until that moment it hadn't even entered my mind that I could do this thing I loved as a job one day.

Can you tell us about the creative process and inspiration behind your album Sing A Little Higher?  
Most of the tunes from this album have been written over the last year and a half and have been inspired by a variety of different moments and influences in my life during this time.  In terms of the creative process it varies from tune to tune.  Some tunes were developed slowly over time by myself going and coming back to the music until it felt ready, whilst others such as the title track itself came together over one afternoon when I decided just whack something down for a laugh and not spend too much time deliberating over every aspect.  Depending on what instrumentation I choose for the tune I then try to let the tune develop organically by jamming different feels with the other musicians involved, which can sometimes inspire a completely different direction.
How did you come up with the title for the album?
When I'm deciding on the title for an album I always start with the names of the tracks and see if any jump out as a good title for the album. Most of the time in my experience this doesn't often work but this time I felt the track name 'Sing a little higher' had a nice sentiment for the feel of this album.
I love the album artwork. Who designed it and how did you come up with the idea?
The album art work was created by a friend I made in Germany whilst on tour, Jessine Hein, who is a incredibly talented modern artist.  The idea for the image of the 'tree face' was my own and I tried to convey what I imagined through dodgy sketches and descriptions via email. I have never been very good when it came to drawing but it was a really wonderful experience to work with Jessine and slowly see the picture in my head come to fruition due to her amazing talent.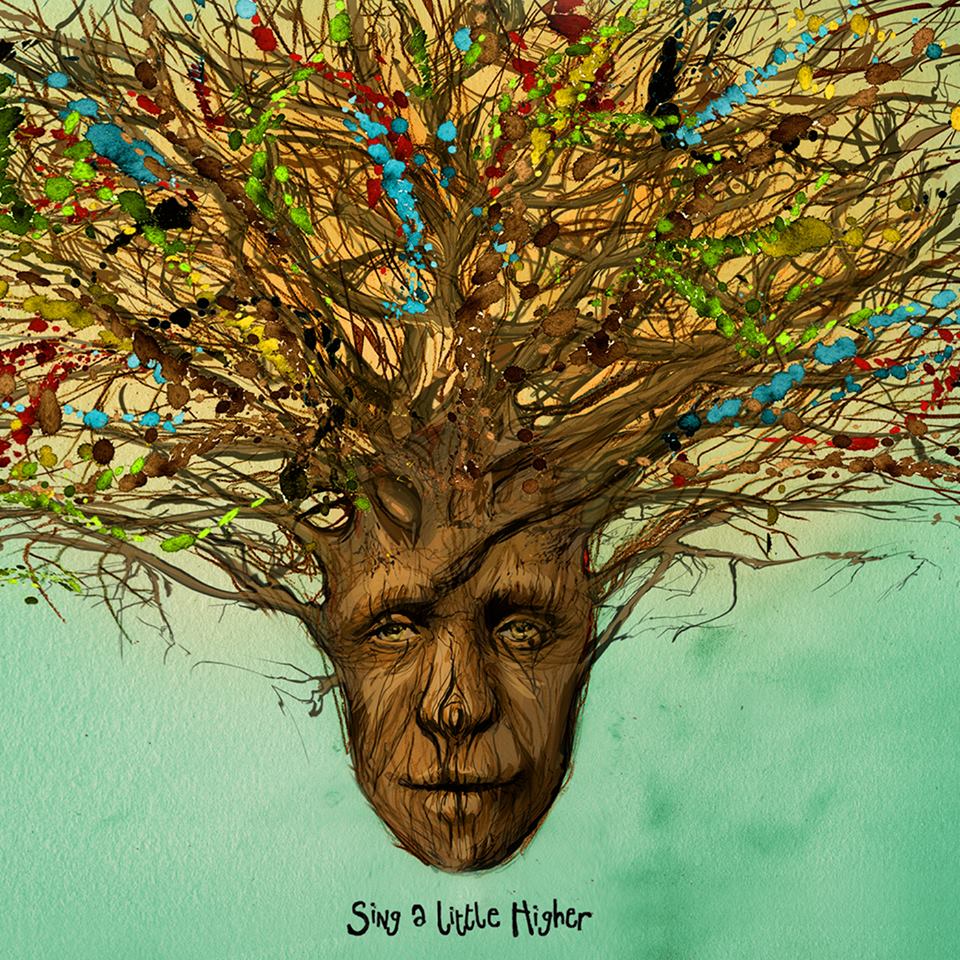 Can you tell us about working on the your track "Mr Destiny?" How did this song come to fruition? 
This track began with the main chorus melody and lyric phrase 'I'm sorry I'm Late' which came to me when I was jamming out some ideas on my guitar.  I was trying to think of a theme based on this lyric phrase that wouldn't be too obvious or cliche and I decided it might be fun to try and personify 'Destiny' as the person who was late.  I imagined Destiny was a person whose job it was to bestow peoples fate on them, but unfortunately this 'Mr Destiny' is a particularly lazy character and had woken up too late to provide a particular woman's destiny at the right time of her life.  By the time 'Mr Destiny' finally catches up with her she has no need for her destiny any more as life has already passed her by.  That's what I imagine anyway, most of the lyrics are actually just a reflection on the pointlessness of worrying about anything other than the here and now.
What is one thing people should see and eat while in Manchester?
Hmmm, I would say go check out 'Mat & Freds' in the northern quarter. You can get a nice pizza with a free beer and there is quite often some amazing live Jazz, Blues or Soul music playing.
What is the biggest difference in the music culture between England and the US?
I'd probably say the US and UK have the most similar music cultures compared to other countries in the world and they both have a rich heritage of high quality musicians and artists. They have also both massively contributed to the evolution of the variety of popular music that we have today.  However due to the pure size of the states, the music culture is on far greater scale enabling a greater market audience and therefore greater success for every musical genre, whereas the UK's music scene is more dominated by the music of the mass culture.  Personally I have found performing in the states and the UK to be some of the toughest live scene's due to the high level of other performers and musicians, in fact I think it's that sense of competition and the need to 'raise the bar' which is one of the main factors for the level of music being so high.  Sometimes I think the audiences of the UK and US have become complacent almost, due to being surrounded by such a high quality of popular music for such a long time.  It makes the two countries in this day and age some of the toughest places for song writers and musicians to break through and gain any recognition.  Personally I have found audiences around Europe much more likely to be instantly attentive and engaged in the concert of a relatively unknown artist whereas gigs in the US and UK seem more to require a bigger name or musical status before the people fully lend their ears.
What people, places, and books have influenced you greatly?
Influenced me musically? I guess all the musicians I have met, performed and jammed with along my journey have been the greatest influence by far.  I have had the privilege to play with some truly fantastic performers along the way.  Music has also enabled me to travel over the world and see some amazing things, only the other week I was playing a concert on top of a mountain in Switzerland with the Alps as a back drop stretching off as far as the eye could see, it was amazing.  In terms of books I have never really been directly influenced by anything, I tend to use reading more for escapism.  My favorite author at the moment is John Steinbeck and so far I'm half way through reading all his books. I love the beautiful philosophies and characters he creates in his stories.
Can you tell us about your trip to Switzerland? 
I spent two weeks at the 'The song bird festival' in Davos, which is a small town in the Alps, performing gigs and hosting a Late night Jam session. It was a great experience and I got to meet and jam with some fantastic Swiss musicians.  When I wasn't playing I was snowboarding, swimming or sitting in a Sauna. Certainly not too hard work!!  😉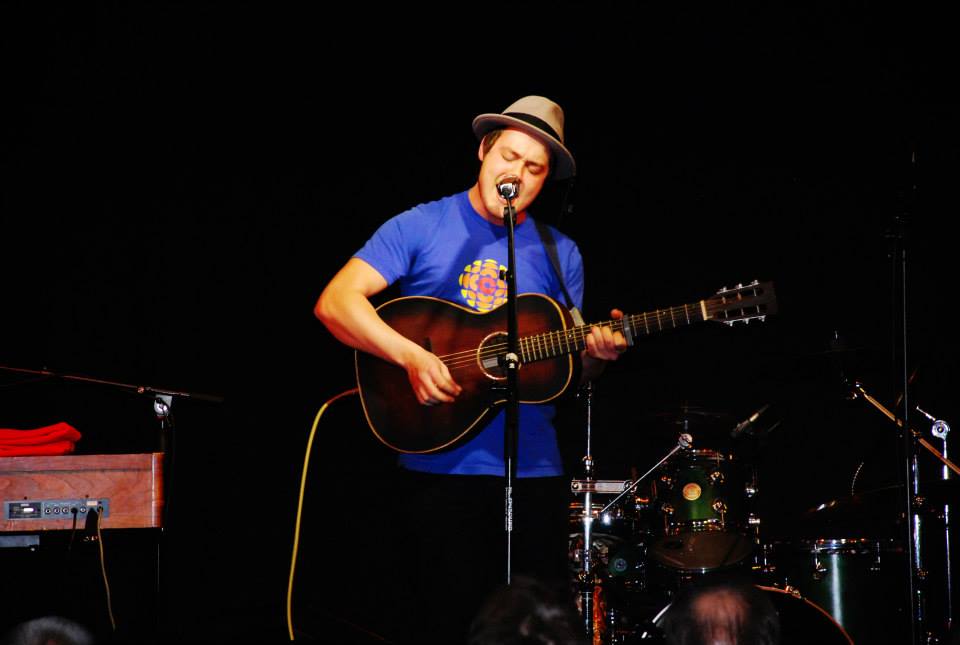 What do you love to do outside of the music world? 
Most of the time I'm constantly involved with music in some way or another, even when I'm just socializing. But I do the usual stuff really, spending time with friends in the pub, watching films, reading books etc.  I also like to go rock climbing but I haven't been for a few months.
What are you currently working on and what are your plans for 2014?
At the moment I'm concentrating on booking in some more gigs and tours to carry on promoting my new album 'Sing a little higher' and I hope to be performing at festivals in the UK and Europe.  I am also continuing to write tunes and I hope to be close to producing another album at the end of 2014.
Is there a place or venue you haven't been to yet that you'd really like to perform? If so, what artist or band would you love to perform with?
I've haven't been to New Zealand yet and it's a place I've always wanted to visit.  The band Fat Freddies Drop comes from New Zealand and it would be fantastic to do a gig with those guys!  Despite traveling a lot around the USA I have so far never made it to New Orleans, I would love to go play some Blues Jams there one day too.
Where is the best place to stay updated with you online?
I'd say a combination of my website http://jonkenzie.com/ and my facebook page https://www.facebook.com/jonkenziemusic
Jon Kenzie – "Sing A Little Higher"

SHARE THIS INTERVIEW!
Comments
comments