People who make music out of pure passion, this is what I find truly inspiring.
Latest posts by Jon Berrien (see all)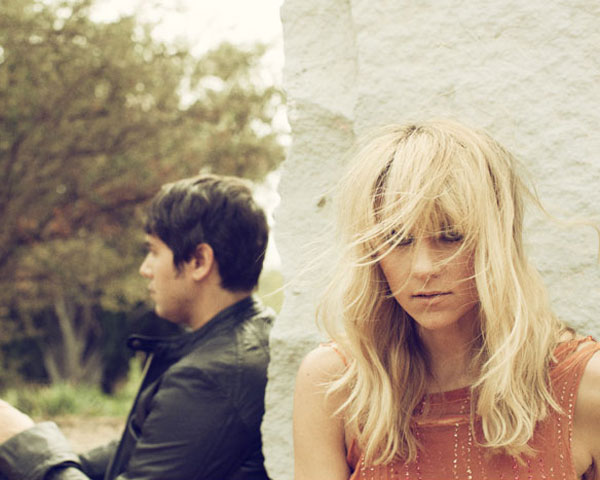 LA based band Blondfire has been on the grind, creating evocative, bouncy pop tracks, that have garnered much deserved buzz-worthy attention. At the core of this up-and-coming indie pop band, is brother and sister duo Bruce and Erica Driscoll. Originally from Michigan the two have Brazilian roots that shine through their music. 
GroundSounds recently caught up with Erica for an exclusive interview, check it out below and get to know Blondfire. 
Can you tell us a little bit about your guys' upbringing? What was it like growing up in Michigan? 
There was definitely always music in our house.  My Mom started us playing instruments early on with piano, I also play violin.  My brother started on Drums, but once he discovered the guitar he never put it down.  Michigan is very cold most of the time, and I definitely think our environment helped us to become prolific songwriters.  Plus, when you're underage, there wasn't much to do, so we'd spend hours in our parents basement writing and recording songs.  
Wolverines, Spartans, or neither? 
 Neither-lol. I'm probably one of the few people from MI that doesn't follow sports.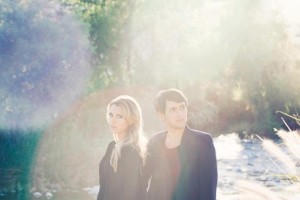 You guys have a Brazilian background, can you tell us about how the Brazilian culture influenced you guys musically? What was it like traveling and visiting Brazil?  
We both have dual citizenship and have been going to Brazil since we were kids to see our there family there.  Our Mom's from a city in the North of Brazil, on a tributary of the Amazon.  So it's pretty much the complete opposite from the midwest as you can get!  It's a big city, but it still has a wild element to it, which I love.  Going there, it definitely felt like an adventure and really opened my eyes to the fact that there is a big world out there.  It was great because our cousins are all around our age or a little older so they'd take us out to clubs dancing all night long when I was like 12 years old-which was amazing!  We'd go watch Brazilian bands, but the clubs would also play New Wave bands like The Pet Shop Boys, New Order, the Smiths etc. and I think that's one of the reasons those groups had such an effect on me.  They remind me of those fun times.
You guys are currently on a west coast tour, how has it been on the road? What cities have you enjoyed most?  
We've had fun in a lot of cities on this tour, but San Francisco is really standing out to me.  The crowd had such a fun energy and were all going crazy dancing that night.  That made it really fun for us.
What do you feel as you perform on stage? How do you prepare for a show? Do you have any pre-show rituals?  
When I'm on stage I'm just in the moment, getting lost in whatever emotion that song has.  It's funny because no matter how tired I feel while being on the road, as soon as I'm up there performing that all goes away.  It's definitely a surreal experience to be in front of all those people and everything seems amplified and more intense. No pre show rituals, except maybe a nice glass of red wine or a shot of whiskey if necessary. 
So we at GroundSounds are anticipating the release of your next album Young Heart, can you tell us a little bit about the project? What should fans expect? 
It's a 12 song sonic adventure… 
How did you come up with the name Young Heart?  
As we were working on the album, we came to realize that there is this underlying theme running through the songs about living in the moment, enjoying life, and youth.  I don't know where it all came from, but that bittersweet feeling of time passing and not taking anything for granted.  So our first single, called "Young Heart" just seemed a fitting title.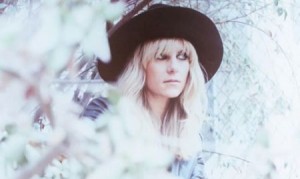 Can you tell us about the creative process and inspiration behind the title track "Young Heart"?
We wrote and recorded this song in a day.  It was actually written the day before we wrote our song "Where The Kids Are".  Once we had these 2 songs, we knew we had a direction for the album.  With "Young Heart"  we were trying to create a dreamy landscape with words that evoke emotion, and just take you away to another place, another world.
What people, places, or things, have given you great inspiration?  
I find inspiration in so many different things.   I love old Disney movies that no ones seems to know about from the 70's and early 80's, like "Child of Glass", "Watcher In The Woods", and "Something Wicked This Way Comes."  David Lynch. Gene Wilder, Shirley Temple, Haley Mills, Mike Kelly, James Turrell, Cindy Sherman, movie soundtracks, Chopin, Bossa Nova, the 80's, Fashion from the 1960's, good coffee, delicious red wine, nature, the ocean, New York, Rio, Palm Springs, Cape Cod, London…I could go on and on…
Could you share some life advice with us?
Advice?  I'd probably say-Trust your gut and follow your heart.  I feel like Bruce and I have always had our own thing going on musically, which maybe didn't always fit in to what was currently happening in the music world, but we never changed what we're doing.  We've definitely experimented and pushed ourselves to grow as songwriters, but we've always tried to stay true to who we are and what makes us unique.  Also, work hard, but trust the universe that what's meant to happen will happen.    
What will you guys be working on as you await the release Young Heart on 2/11/14? 
We're always writing songs, and recording more music(we can't stop), but we'll definitely be shooting a video for the single and getting ready to go out on the road again.  We're excited to finally have people hear what we've been working on!
Photo Credit: Describe The Fauna/Eliot Lee Hazel 
SHARE THIS FRESH INTERVIEW!
Comments
comments