Favorites: Bloc Party, 3EB, Gaslight, Tokyo Police Club, The Kooks, Pete Yorn, Andrew McMahon
Latest posts by Jake Craney (see all)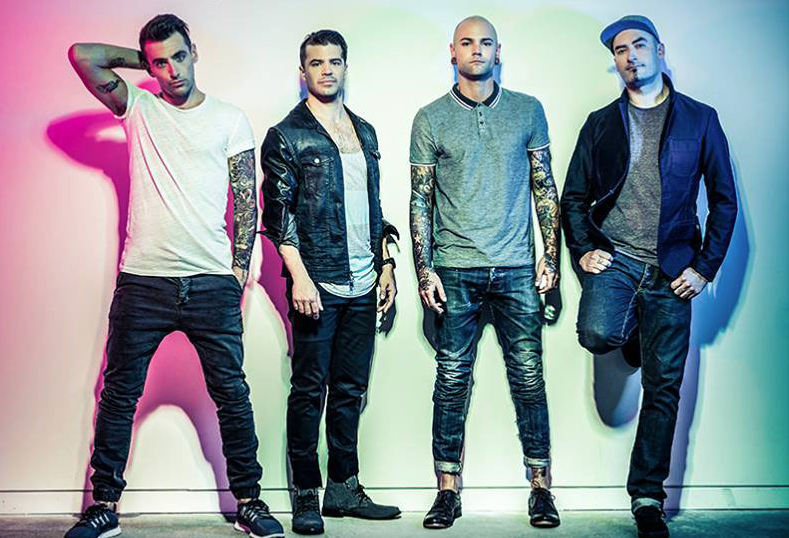 Canadian rock band Hedley has been on the grind for almost a decade. They recently released their newest EP Anything. GroundSounds caught up with the band after their show in Los Angeles to discuss their new music, hometown, and future plans.
GS: How did you meet and form the band?
Vancouver is a really close-knit community. Even today, our rehearsal spot is filled with an assortment of acts such as Mother Mother, Hannah Georgas, and Burning Ghats. I had seen Jake open for some friends and knew that he was the singer Tom, Chris and myself needed in our group. Luckily we were looking for a vocalist and he needed some instrumentation. Beers were consumed, jams were arranged, and our very first night hanging included songs being reworked that would eventually end up on our first LP. 9 years later, we have still managed to remain friends and band mates 5 records later. I wouldn't trade these relationships for all the tea in the world.
I love the Anything EP. What was the writing process like for these songs and is there one that sticks out as a favorite for you?
This was the most material that has ever been brought forth for a record of ours; that makes it tough. One moment that comes to mind was the writing of a song called 'Mexico.' The Chorus was something Jake would yell out while racing downhill on his fixed gear bicycle. Later when we re-sampled an old spaghetti western song and made a percussion loop from empty beer bottles, the line "make my way down to Mexico" just fell into place. The rest of the song and themes about getting away from real life just fell into place.
My personal favorite is "I'll Be With You." What is the story behind that song?
This song is perfect for anyone who has that person who is their sidekick. It symbolizes a crazy night not having the other person to reel you back into reality and keep you on the straight and narrow. Ironically, when we played our first show in our hometown, my better half and I met eyes from the crowd for this song. As much as I think about my singer during his tune, my wife always seems to keep me out of trouble. That being said, I can think of a few occasions where I've put her over my shoulder, or she's taken me by the arm. Getting out of the situation has been the next step in either scenario.
Describe each song from the EP with one word
Anything: Everything
Headphones: Louder
I'll Be With You: Safety
Mexico: Escapism
Heaven In Our Headlights: Idealism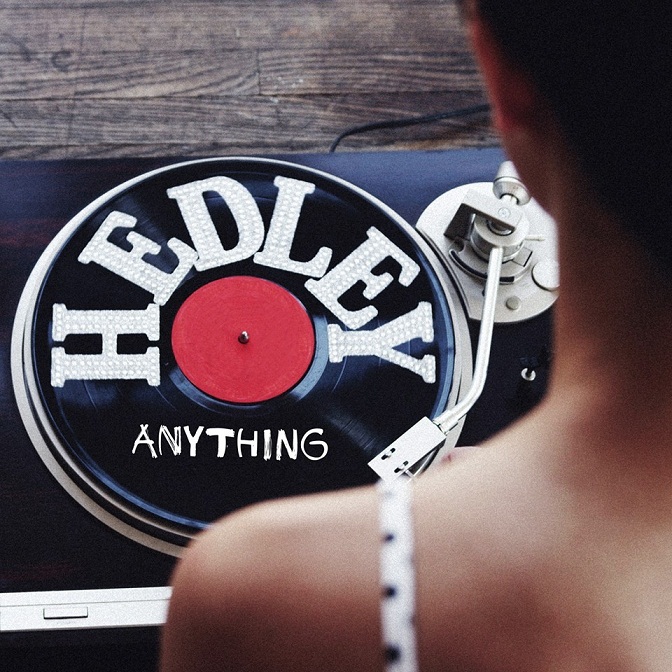 You just played a show at The Sayers Club in LA. How did it go? Where are you headed next?
It was a blast!!!!!!! We love aging clubs, especia-LA  when they are played to familiar faces and friends. We are currently making friends in the lounge at an Airport, getting ready to continue Tour prep. We start on Valentines Day in my hometown of Prince George. This is our biggest outing ever and we can't wait to get "closer to our fans" than ever.
 
What is one thing to do or one place to visit for someone making their first trip to Vancouver?
Like to shop? Hit up Main and 8th or just north. Like Motorcycles? The Shop on Pender and Columbia is the community to hit up and the place to peruse. Coffee? JJ Bean makes a mean brew. Eats and diner? Bao Bei is an amazing Chinese Brasserie in the heart of China Town. It's got an old school Street-Fighter 2 and a menu full of amazing dishes.
What are your plans for 2014?
Tour, tour, tour….check www.hedleyonline.com for details. We be coming to a city near you. Don't sleep on it.
I've seen some pretty awesome fan artwork submitted posted on your FB page. What is the coolest or craziest thing a fan has done for you?
Anytime some one gets a tattoo inspired by Hedley….that feels very surreal. A tattoo is extremely important and permanent. That means a lot…no matter what the context or subject.
What do you guys like to do outside of the music world?
Speaking for myself, I'll either hit the beach for some walking  or some good skim boarding. Jake is always taking off into the woods to check on his self-made cabin. Chris is constantly drumming and Tom loves producing bands in his spare time. Always busy. Never bored.
You get to put together and headline a "dream show." Where would you perform and what 2-3 bands would you perform with?
We'd perform in the mountains, and invite Capitol Cities and Mother Mother to play with us. It would be a show with friends and some great beats to keep people moving. Can't go wrong with that.
Where is the best place to stay updated with you online?
Hit us up on twitter. Hedleyonline or any of our personal accounts is a great way to say hello. @jacobhoggard @dAverosin @tommymac1 @chriscrippin Say hello and look forward to seeing ya'll on the road.
Hedley – "Anything"
SHARE THIS FRESH INTERVIEW WITH HEDLEY!
Comments
comments