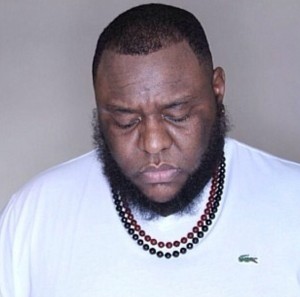 Oba Rowland is a quickly emerging artist out of Detroit who has a bright vision and a story to tell! Check out the interview below!
What's good bruh, hows life?
Wassup Fam!
First off that 'Lifestyle' record is fire! Not only is it catchy but u also provide the listeners w/ bars! The beat definitely gives it tht solid Detroit feel too…salute!
Man greatly appreciated. The song is taking off and has been a true blessing so far man. To pop off your interview:
When did you first get into rapping and making music?
I got into rapping in 2nd grade with my (Killaboyz) group mate Charlie Mac. He won a talent show and inspired me after getting the girls! Lol
Are you originally from Detroit?
Yes I'm from Detroit.
How do you feel about the current state of music in the city of Detroit?
I love the Detroit music scene. I hope all the beefs settle down but besides that I love how artist are dedicating themselves more to thier craft.
How would you describe your music? How do you represent the midwest in your music?
I'm a melodic artist. Like Bone Thugs n Harmony. My sound and attitude in contend represents the Midwest to me.
How did you link up with DJ Limelightz?
Dj Limelightz was the first DJ to befriend me and accept me shooting stuff to him. Before the name and the association attracted others. When I was at the very bottom. With nothing.
Where do you see yourself in 5 years? 10 years?
5 years I see myself as creating the wave/sound of the industry. In 10 I plan on being one of the most effective artist of all time. My music will mean the most to ppl. And sound good.
Where did you get your rap name?…Is Oba Rowland your real name?
Oba Rowland is my real name. Oba means King.
Will the Detroit Pistons ever be good again? haha
The pistons are going all the way next year! If not, it'll be because of LEBRON. Lol #TeamBron #OhioIsMy2ndHome lol
Besides yourself, who else do you like as far as music goes on the scene in Detroit?
Killaboyz, SayItAint, The Rles, Retro a Famous, Young Roc, Marvon, the list goes on…
What can we expect from Oba Rowland in the near future?…workin' on any projects?
I have about 3 albums in the chamber. Waiting on paperwork situations to become situated. Lol if that makes sense. Man I'm excited. Nothing else sounds like lifestyle. Or my Album "Westside" that I just dropped online for FREE too! (Plug lol)
Anything else you wanna tell the readers/fans….
For the supporters be on the look out for the Lifestyle Video coming in weeks! Go download my "Westside" album FREE on my Soundcloud or SooDetroit.com and REQUEST Lifestyle or ANY Oba Rowland song from your local DJ or Radio Station! Thank You All too.
Well I appreciate your time and keep grindin' for tht 'lifestyle'!!!
Appreciate it homie! Anytime!
Comments
comments