Favorites: Bloc Party, 3EB, Gaslight, Tokyo Police Club, The Kooks, Pete Yorn, Andrew McMahon
Latest posts by Jake Craney (see all)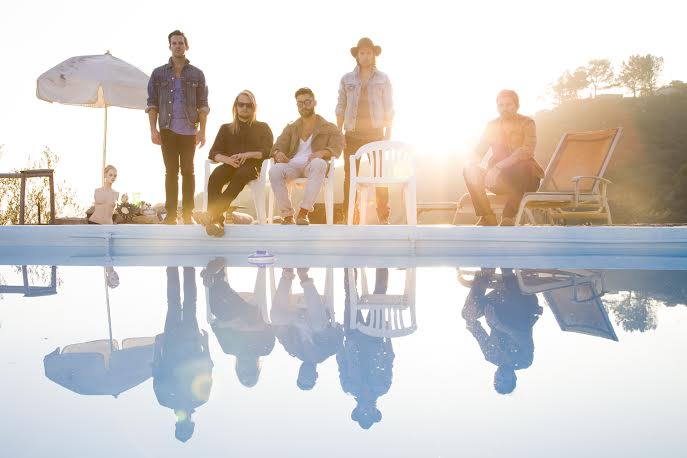 Alt-rock quintet Grizfolk are currently out on tour with Bastille and finishing up their debut album. The band has already turned heads and is most certainly a band to watch in 2015. With one listen to their EP From The Spark, you can tell Grizfolk is destined for big things. We caught up with the band to chat about their formation, inspiration, their debut album & more. Check it out below along with their track "Hymnals" and discover for yourself why we are so excited about these guys.
How did you all meet in LA and form the band?
We all came out to LA to work on music. We met through mutual friends and different band constellations.
I made a similar move from FL to LA so I'm always curious, what made you want to head to the West Coast?
I think we all had the same purpose making the move and that was that we all were trying to fulfill a dream. It takes a lot to leave your home and your comfort zone to explore the unknown. I think we were lucky with surrounding ourselves with good people that helped us on our way.
The first song I heard of yours was "The Struggle" and I was immediately hooked. What inspired this track?
"The Struggle" was one of the first songs we wrote and we were experimenting with different sounds. We wanted to write a song that didn't sound like anything else. We all come from different musical backgrounds and I think that contributed to the writing process. Trying to figure out how to mix the electro/rock and americana background that we come from. I remember that we had an Indian Summer and the waves were good, that probably inspired us too 🙂
Tell us about the song "Hymnals" and how it came together.
We got inspired by a scene from the movie Batman "The Dark Knight Rises". It's the scene where Bruce Wayne is in a prison called the pit. In order to escape the prison he needs to leap from one ledge to another and realizes, the only way to do this is without a safety rope. The song is about letting go of all fears and pursuing your dreams to the fullest.
What was the experience like playing at Red Rocks? Is that your favorite venue you've played so far? If not, what takes the top spot for you?
Red Rocks was an amazing experience. Being on that stage and looking up at the rock formation of this beautiful amphitheater was a dream come true. I guess the only thing that can beat that was playing at Radio City Music Hall two times in a row.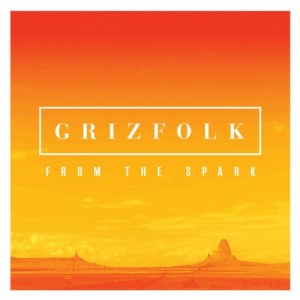 How has the tour been with Bastille so far? What is the one thing you take away from watching their live performance?
It's been an awesome journey. We've had so much fun playing at these amazing arenas and it's been so much fun meeting everyone at the shows. It's so inspiring watching the energy and passion that the Bastille boys bring to the stage.
Have you finished up the recording for your full-length yet? What was your goal for the sound/style of the album?
We are putting the final touches on the album right now. I don't think the album will fall under one style. Every song is different from one another. Each song brings a different emotion and feel to it, whether it be through the beat or through melody. We wanted there to be a special relationship between each song on the album but also that individually be able to live their own lives.
When you have an off day, what do you guys typically like to do around LA?
When we do have a day off, it's usually spent on the beach or on a surfboard and eating burritos.
Where is the best place to stay updated with you online?
You can find us on all the social networks, instagram, twitter etc. We recently made our homepage (grizfolk.com) to a real-time update of all these social platforms.
You can play one show, anywhere in the world, with any band/musician. Where are you playing and who are you bringing with you?
That's a hard question. How about on a remote island in the south pacific ocean with Justin Vernon (that'll include Bon Iver, Shouting Matches and Volcano Choir). Free boat rides will be arranged and we'll bring our band dog Roxy.
From The Spark on iTunes: http://smarturl.it/FromTheSpark
Remaining Tour Dates with Bastille:
11/20: Los Angeles, CA – Shrine Expo Hall
11/21: Pomona, CA – Fox Theater
Grizfolk – "Hymnals"
Comments
comments