People who make music out of pure passion, this is what I find truly inspiring.
Latest posts by Jon Berrien (see all)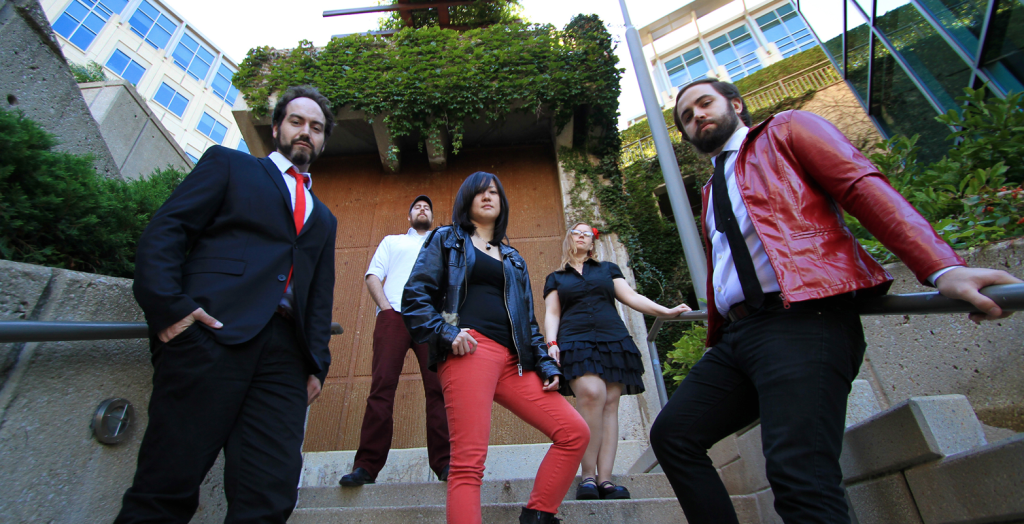 Kansas City based band Dolls on Fire have taken high energy synth-rock to the next level. Their latest album Synesthesia is an overloaded extra–sensory blast that features smooth harmonies and is premiering exclusively on GroundSounds.
Singer/guitarist Zach Hodson had this to say about Synesthesia:
We recorded Synesthesia's drums, guitars and bass with Duane Trower at Weights and Measures Soundlab in Kansas City, while the vocals and all keyboards were recorded in our home studio, AtZero Studios, in Lees Summit, MO. The bones of the songs (drums/bass/guitars) were all meticulously written and rehearsed well before we ever got in the studio, so we were able to get what we needed within a handful of takes on each song. It was, thankfully, all very easy. When it came time to create and arrange the rest (harmony vocals, synths, other keyboards, miscellaneous sounds/patches, etc), the songs that we had been living with for a while all came together without a lot of effort, as we have had years of listening to various incarnations of those songs to pull from.

The newer material proved a little more time consuming, but in the end, the results were very personally rewarding – not a wasted note or space throughout, everything in its place working towards the the same end, which is always the goal when it comes to adding voices or textures to finish a song. Our first record was completely recorded, mixed and mastered in our home studio. We were very happy with the results, but it showed us that we had more or less maxed out what we could do on our own without shelling out many thousands more dollars for better studio gear. I view the studio as a very creative place, which is why we do vocals and keys at our own studio – a lot of the magic and arrangement of those parts is written while we are tracking it. It can get expensive to pay for studio time when you are spending 6 hours crafting the perfect note by note synth line for one song. Most people would argue that the last 5% is not worth the time, effort or money to chase. To me, the last 5% is what separates a good album from a great album.
Synesthesia will be available on CD and digital download on February 17th.
Comments
comments