Favorite band: Tegan and Sara, Nicki Minaj, Tove Lo, Ellie Goulding
Latest posts by Emily Vargas (see all)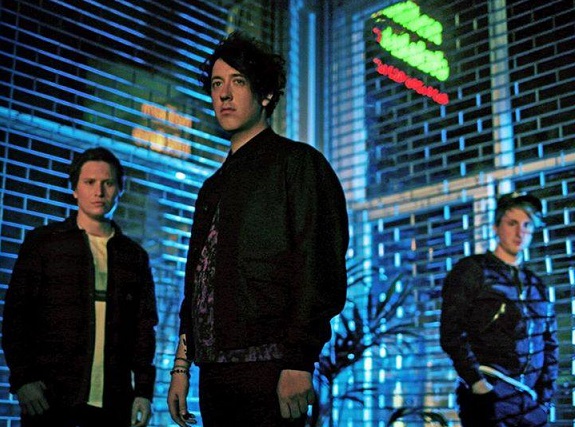 Liverpool's The Wombats have been making consistenly impressive tunes for over a decade, and they're set to release their new album Glitterbug on April 13th. We were lucky enough to catch up with Dan before a packed show in LA at The Bootleg. Check out the interview below, along with the band's new video for "Greek Tragedy." Be sure to follow the band on Facebook for more announcements leading up to the release of Glitterbug.

How is it being back in LA? That's what Glitterbug is kind of based on right, this fictional character here?
Yeah, kind of a real character as well. His current girlfriend is from LA. We spent a lot of time over here recording the second album, and sort of ended up with a love/hate relationship to LA. He eventually met a girl and that fictional idea of LA and the woman that might be there turned into reality.
What's your favorite spot in LA right now?
When we come here we tend to be in the studio a lot, but I guess the most recent one is that sushi place up the road, that's our new favorite place to get sushi. We love to go out here and party a lot, so I can barely remember the names of the places [Laughs]
Tell us about the recording of this album compared to the last one. You were more hands on with the production this time right?
Yeah, we've always been involved in the production and co-produced. That's an important part of making the song process. Especially on this album, a lot of the time Murph would be in Los Angeles and we would work on the backing track and send it over to him, then he'd go in the studio and work on it, then send it back. It was a fun way and a new approach for us to work. The distance created the need for a new method.
Apart from that, we did most of the recording in Liverpool to start with. Then we took it down to London with Mark Crew, who did the Bastille album. He's such a great guy, similar age to us, and we got along really well. It was a really nice, relaxed atmosphere. Some producers can get precious about stuff, but he was just like "whatever you guys have recorded, let's try and use whatever we can and I'll try and better it with different things." It was a nice team feeling of let's get the best recording we can.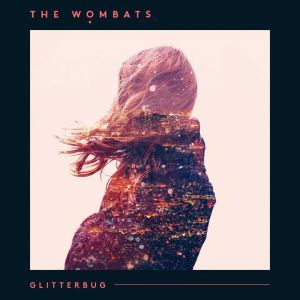 You just released the video for "Greek Tragedy." Why was that chosen as the first single and who had the inspiration for the video?
The song was made last February and we had worked on it in Liverpool. We were recording another song in LA and started working on this one again in this apartment in the Hollywood hills. It's inspiring for us to be over here, it's obviously very different than Liverpool. He was just breaking up with his ex-girlfriend and starting to go out with this new girl in LA. So the lyrics flowed and the song came about. It's not actually about a stalker – fortunately that's not reality. This Irish director Finn sent us a story, and we didn't want to be playing too much in it, so when we saw his treatment, we were just like 'wow.'
You guys sort of play in the end a little bit.
Yeah, well, kind of like hanging corpses [laughs]. To be honest, that final scene was the scene where we visualized it and said "that's such a great ending for a video." We met the guy and he was really lovely. We're really happy with it, although, our parents aren't very happy. My mum said she didn't like seeing her little boy being stabbed to death with a knitting needle.
I would expect that, but you got a nice sweater out of it!
Yeah I did, but I lost it recently! I wore it out to a pub in Liverpool and left it on the side. I went back to get it and someone had taken it.
What's the craziest fan story you can tell us? Do you ever get any unique gifts?
We've had like packages made and gifts. One of the weirdest things for me is people who get tattoos or lyrics. One girl had Wombats on the inside of her lip. In general, we haven't had too many psycho moments, but it's hard to talk about because anyone who dedicates enough time to travel to see a band and feels what we feel with the music – we're always blown away that it touches somebody's life that much. It means a lot.
Your US and UK tour dates just got announced. What's the city you're looking forward to the most?
We've played in Portland in the Wonder Ballroom a couple times, and for whatever reason, the last two tours we've done, that one hasn't sold very well. It's been so empty we've actually done races to the back of the room, and started learning the names of the people in the crowd. That's definitely one that'd be nice to go back to and it'd be sort of triumphant if we could sell it out.
LA's always a great place to play, and all of California with all the sunshine, it's pretty nice. We're surrounded by clouds and grayness in England. It's crazy – shorts and a t-shirt all the time.
If I were to go to Liverpool, what's something I should do there?
Buy a coat [laughs]. Make sure to bring a coat. There's a bit of history, so all the dock areas are interesting. There's lots of little streets and cobble streets. There's loads to do – great bars, cafes, museums. If you're a music lover there are loads of venues to go to. Zanzibar is a great place to go see a new band.
If you were to mentor and up-and-coming band and take them under your wing, who would you pick?
Actually, my little cousin who I taught some drums to when he was little is now like 16, and he's started a band. I went to see him in this club we started, and I guess it's not mentoring, but definitely give him some advice. It's hard really, you can't give too much advice to young bands. Everyone has to make their own mistakes and figure it out on the way.
What singles are you really excited for people to hear from the new album?
All of them! Obviously all of the songs won't be singles, but we're really happy with the whole album and it's always nice to see people's reaction to all the songs. Some people will really like the singles, some will like a slower song. It's always nice to see people's feedback to what you've worked so hard on.
Do you think you'll work with Finn again on the next video?
Hopefully, yeah. The next single is called "Give Me A Try." We're going to record in February, so it depends on location and budget. He's going to do a treatment for the next one, but it'd be really nice if we could get a cohesive looking video concept along the lines of what he did on "Greek Tradgedy."
Lastly – tell us something about all the band members that might surprise us.
Murph is a very good golfer, he plays golf quite a bit. Tord likes fishing and he can sleep anywhere. We always laugh because he'll get on a flight, and within 10 minutes of being on a plane, he's passed out. I'm trying to think of something I can say about Murph that's not incriminating [laughs]. I think we'll stick with the golf for Murph [laughs].
What about you?
Hmm, well I took up hot yoga about a year ago. It's been amazing – a couple times a week. It's been great to clear the mind. Not that it's remotely interesting, but people might not have known that!
The Wombats – "Greek Tragedy"
Comments
comments