Favorite Musician: Prince Favorite Artist: David Girabaldi
Latest posts by Tahsan Scott (see all)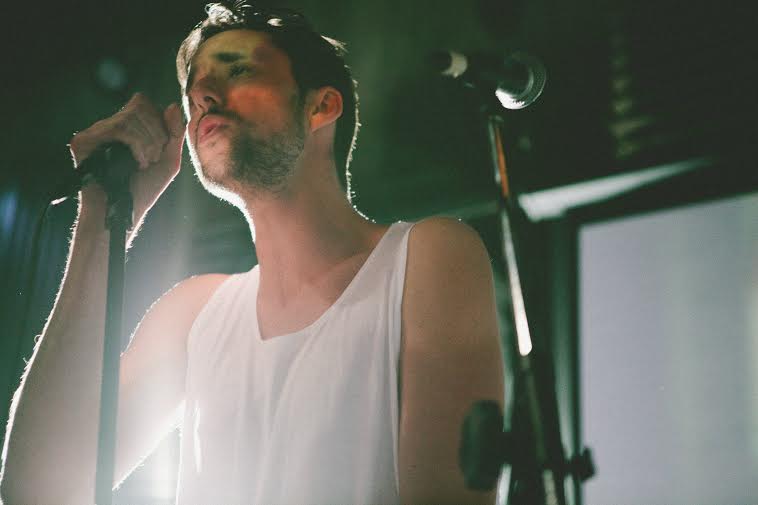 The Sayer's Club is one of the best intimate music venues in all of LA. It was the perfect venue to catch the radical hipster R&B sounds of How To Dress Well.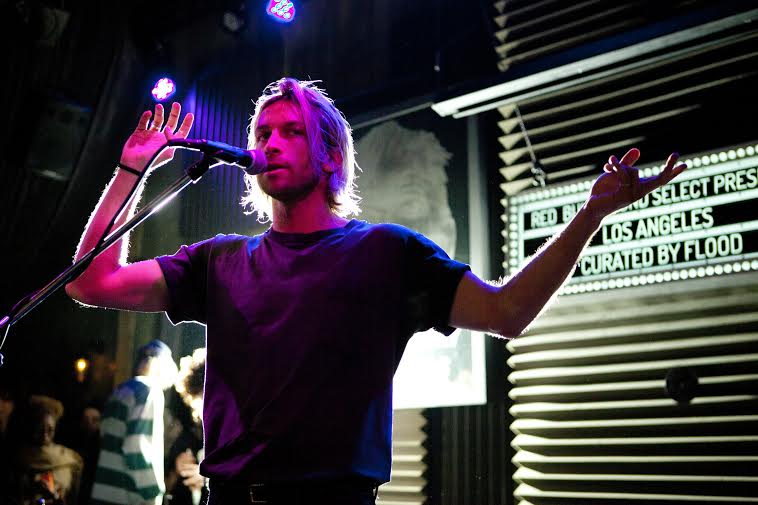 The night started off with a set by SWIMM, whose beachy alternative rock sound blurred the lines between multiple genres. Lead singer Chris Hess started of the set with an acapella cover of Divinyls' "I Touch Myself." Hess' vocals echo like an acid washed blend of Tom Petty and Maroon 5's Adam Levine.
"We released a new song today. It's called Beverly Hells," Chris told the audience before delving into the guitar-driven, rambling tune that felt like a midnight drive through the hills above Sunset Blvd.
How To Dress Well took the stage and featured a reel-to-reel film projector that projected abstract scenes of city lights fading in and out of focus. "I don't have the power," lead singer Tom Krell lamented on the dark, minimalist track "A Power."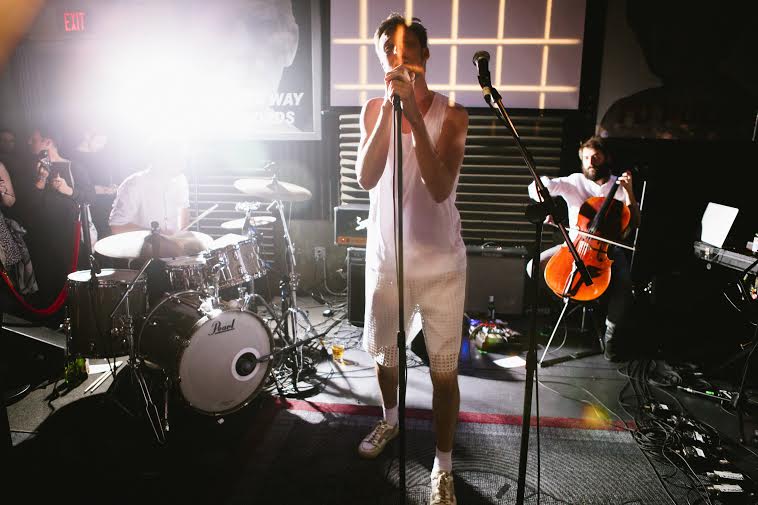 One unique aspect of How To Dress Well's performance was the use of varied vocal effects that Tom employed. Using one mic for normal vocals and a second mic for the reverbery, flanged, distorted vocals that is their signature sound, it was nice to see the balance that Tom crafted using the two sounds.
On "Face Again," Krell used his second mic for pitch-dropped vocals that swarmed underneath his regular vocals, with a big payoff when stuttered vocals lead into an EDM-style drop. How To Dress Well had such an intriguing sound with the live violin and cello entwined with the brooding synth pads.
More than anything, How To Dress Well really stands out with the ambiance and sonic textures that it creates on stage, and these worked particularly well in an intimate venue like the Sayer's Club.
Comments
comments