People who make music out of pure passion, this is what I find truly inspiring.
Latest posts by Jon Berrien (see all)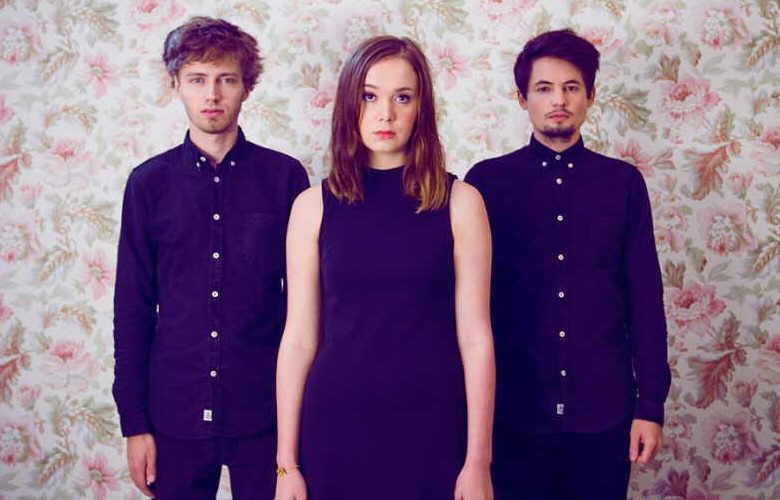 Three piece indie-pop group Kafka Tamura (Emma Dawkins, Patrick Bongers, Gabriel Häuser) hailing from Southampton are bringing a new euphoric, cinematic sound to light. With airy synths, sharp beats and raw electronics this trio has emerged from the depths of despair with their latest single "No Hope."
The trio also have a new album on the way and with anticipation building, GroundSounds recently caught up with Kafka Tamura to talk about their upcoming project, musical inspirations and more.
Kafka Tamura was started online via a series of emails and sending vocal files, could you tell us about the initial interactions, finally meeting in the real world and how life has since changed?
Gabi: In the first mail Patrick and I sent over we just explained our situation, like who we are, where we live and what we do and also what goals we had and why we were looking for a singer online. Although i think it wasn't our message that convinced Emma, but the music she heard, cause she already got a bunch of messages like ours by this time and the music was never really convincing, but now for the first time she decided to work on an instrumental she got and sing over it. The outcome was an early version of Lullabies, our first song. The first time the three of us all met at the same time was the week we shot our first music video (for Somewhere Else). I have to admit that it sounds really crazy but back then it felt like the right thing to do. Of course we didn't really know each other but we tried to think without any limits. Since those days, life has changed a lot. We are all travelling much more. Emma is coming to Germany quite often and we also tour a lot around Europe.
How did you guys come up with the moniker Kafka Tamura?
Patrick: The name Kafka Tamura is taken from the main character of the novel "Kafka On The Shore" by Haruki Murakami. He is one of my favourite writers and I also really like this one particular character. As I thought it resonates quite well with what each of us is bringing into the band I suggested to use this Name. Then Emma and Gabi read the book as well and we all really liked it and felt really confident about it. For everyone how wants to know more about the character I would just recommend to read the book.
Also in general I kind of associate the mood of our music with what you experience when you dive into the spheres of Murakami.
What do you guys enjoy most about Southampton? What is one thing every visitor should see or do?
Emma: I think most people know Southampton for it's link to the Titanic, since it was the city the ship sailed from. Although I've never been I would suggest going to the museum that's by the docks. Seems like it would be the most interesting thing.
We are all anticipating the debut album "Nothing To Everyone," could you tell us about bringing this project to fruition?
Emma: We started working on the album since we met each other online in 2012, sending sketches via email. Once we met in person and had the chance to play live together, we could really start to make our ideas a little more concrete. To finally record the album was like setting our work in stone, something we had all looked forward to so much. For me, each song is very personal and to hear it as such a permanent thing is so refreshing.
What is it about ethereal pianos, fragments of angular guitars, airy synths and pulsating beats that attract you guys to these sound elements?
Patrick: Even if our music is quite electronic I always aim for making it sound natural and organic and the piano is the basis for most of the instrumentals. Also for the synths I try to make them sound not to synthetic. This might sound a bit paradox but that's how it works for me. The style of guitar playing was mainly developed through the way I learned playing the guitar and the focus is always to keep it simple but find a great melody. As Gabi is playing the beats on real drum set when we're touring I always try to keep that in mind during the production and programming process – so I would call it organic programming – and this helps a lot to transfer it to the real drums for the live show.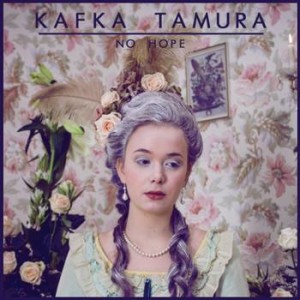 We are definitely digging your latest track "No Hope," could you tell us about the creative and writing process involved with this single?
Patrick: Actually Emma had the lyrics for the verse for quite a long time. We tried lots of different versions for this song and Emma wrote different lyrics for the chorus. In the end I decided to go with a piano pattern which uses kind of the same chord structures like I used in Somewhere Else and the Somewhere Else Reprise before. The guitar hook on the chorus and outro was mainly inspired by Foals' masterpiece, Total Life Forever. Afterwards I started working on a beat with some off-beat hi-hat patterns to give it a bit more drive and in the end Gabi played some percussion on the outro part. So it was bit like we had a beat and Emma wrote some lyrics for it but after we had the lyrics we started to build up the music from scratch again. Actually this happens quite often to us and I think it's an interesting process.
Can you tell us about filming the music video for "No Hope?" What were these days like?
Emma: Shooting the video for No Hope was such a fun experience. The overall shoot took just 3-4 days. The first scenes we shot we in the woods with the horses and then we started shooting the flower room scene. For me it was great to wear such a beautiful wig and extravagant makeup. Although makeup alone took a few hours to complete. At the end we were all just so excited to see the finished video, and we're more than happy with how everything turned out.
You guys are currently on tour, what do you enjoy most about being on the road?
Gabi: Being on tour means playing shows and that means get direct feedback from the audience – talk to people, that's great and also being together with your band, sharing adventures with them, that's an awesome thing.
Could you share a memorable 'on the road' moment with us?
Gabi: One really crazy moment was the day we were supposed to open for Milky Chance in Zurich in front of 3000 people. We played in Lyon the night before and we heard that the vacation in France just started so we left quite early because we expected some heavy traffic, but it turned out that our whole journey should become one long traffic jam that took over 10 hours. The worst moment was when we were standing in the middle of nowhere in a snowy forest in Switzerland (we tried to avoid the traffic jam on the motorway) and the road just ended. We were looking at each other and didn't know what to say. Everyone was thinking the same: ''Okay that's it, we're not gonna make it''. I don't know how we did it but with a lot of luck we arrived one hour before showtime. The doors were already open when we set up our stuff on stage, but we were glad that we finally made it. If you think that was the end – nope! Because it was the last show of our european tour the technicians thought that they needed to be funny. They put a banana in the microphone stand instead of a microphone. So imagine, after 10 hours of crazy driving, a quick soundcheck, you go on stage, you stand in front of 3000 people and there is a banana in your microphone stand. Funny day!
What's the next move for Kafka Tamura? What can fans look forward to?
Emma: We started planning our new music video, which we start shooting in April. And also our first album is on the horizon. It's something we worked really hard on, and if the fans are anywhere near as excited as us, then it's going to be great.
The album, "Nothing To Everyone" will be out in June.
http://www.kafka-tamura-music.com/
Comments
comments