People who make music out of pure passion, this is what I find truly inspiring.
Latest posts by Jon Berrien (see all)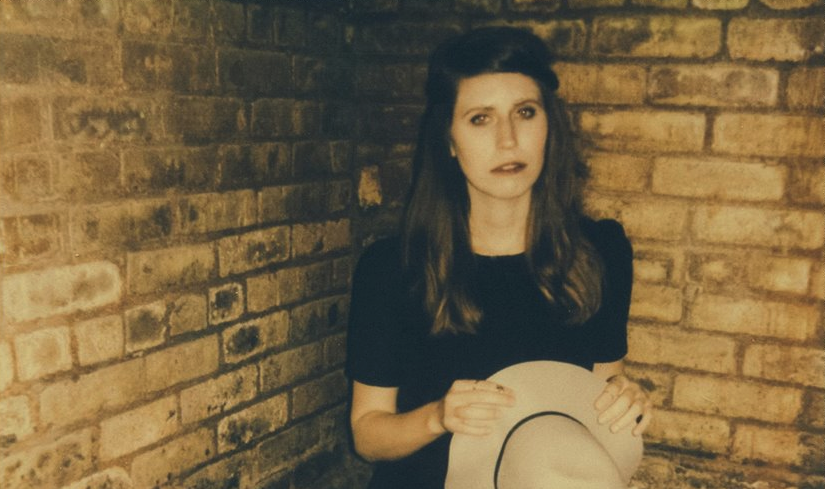 Singer/songwriter Joni Fatora's musical journey has finally landed in Brooklyn, where she is emerging with sweet melodic vibes and chill, delightful vocals. Joni's upcoming Navigator EP is expected to drop in March and with anticipation building, GroundSounds caught up with the songstress to talk about her latest project, musical inspirations and more. Check out the exclusive interview below!
Being the daughter of a sailor, you have been on a voyage across the world, can you tell us a little bit about your upbringing and how it has influenced your music?
As a kid, I moved around a lot. I lived in Hawaii, Italy, Japan, Florida, Connecticut. On one hand, I've been so lucky to experience so many parts of the world. On the other, I was always saying goodbye to people and places. I think that constant displacement has really influenced me as a person. For a full period of my life, all I ever dreamed about was being on trains. That restless feeling was a huge part of writing Navigator. I am fascinated with the idea of home since I never really identified with it myself.
What do you enjoy most about Brooklyn? What is one local spot every visitor should check out? 

Brooklyn is a great place for a musician to live. It feels to me a little how the West Village might have felt in the 60s. There are so many talented people trying to "make it" and that's simultaneously inspiring and terrifying. You have to work hard and be good to stick out. One of my favorite venue in Brooklyn is Pete's Candy Store. Its an old train car that the converted into a really intimate spot. I love playing there. I also really love the Brooklyn Flea in Williamsburg during the warmer months. They always have really cool picture frames made from old barn doors and overpriced pork buns.
Can you tell us about the creative process for your latest single Blueless Bird?

Blueless Bird was originally written as two separate songs. It wasn't until I sat down with my producers (Chris Petrosino and Rob McCurdy) a few days before recording Navigator, that we realized it was one song telling the same story. I'm a real night owl and the song is about imagining what it would be like to wake up early enough to hear the birds sing. The second part of the song I realize that maybe its not so great to hear the birds because they sing about happy things and all I can write about are depressing things like death and plane crashes. I always kind of saw Blueless Bird as the oddball track on the EP; it's so different from all the others. We actually ran my vocals through an old vox guitar amp to get that filtered effect à la Feist and that drum machine always reminds me of The Shins.
Blueless Bird was produced by Noise Club. How did you link up with them?

I met Chris while I was going to music school. I knew he was a songwriter and he studied classical piano so we started writing songs together. I knew he was producing my friend's band Arc & Stones as well, so I asked if he would be interested in recording some of my stuff too. He introduced me to Rob and they just kind of got it immediately. We recorded my first EP, Blue Road, in 2012 and I knew I wanted to work with them again. They played on the record and helped with arranging and writing parts too. Now they play in my band and I see them every day. They're sick of me.
What musicians/bands are you currently finding inspiration from?

I have a girl crush on Jenny Lewis. I love her latest record and Acid Tongue is my desert island pick. I am a big fan of The National and Fleet Foxes. I also really love Father John Misty and Natalie Prass' new records. I could go on and on…
What has it been like working on your upcoming EP Navigator? Could you tell us about bringing this project to fruition?
I wrote most of the songs on Navigator during my first year living in New York City. All the songs were super new when we went into the studio. I hadn't played any of them live yet so we really had to figure them out as we went. We recording up at Dreamland recording studio which is an old church-turned-recording-studio near Woodstock, NY. Some of my favorite albums were made there like The National's Trouble Will Find Me and Fleet Floxes' Helplessness Blues. The studio was so peaceful and it's honestly one of my favorite places in the whole world now. We had Jonathan Wyman mix the EP and Drew Lavyne master it. One of my favorite artists, Toby Leibowitz, did the album artwork. She's a genius.
What made you decide on the EP title Navigator?
After all the songs were recorded, I began to realize that the common thread was the direction and transportation imagery. Most of the songs touch on transition. I see Ship in a Bottle, the last track, as the centerpiece and its about wanting to break out of your bottle to do what you were made to do. It feels like it took my whole life to write that song and the EP title felt like a nod to my upbringing.
When you hit the stage and are performing what typically goes through your mind?

Did I remember to wear pants? Just kidding. I normally just try to remind myself why I am doing this. I want people to really care about my music and the only way that is going to happen is if I am completely in it. I always want to play how I play in rehearsals —when no one is watching. If I do that, then I'm happy.
After the EP drops whats the next for Joni Fatora? What can fans look forward to?

I am hoping to do a lot of touring after the record comes out! I can't wait to play these songs for people.
Comments
comments