People who make music out of pure passion, this is what I find truly inspiring.
Latest posts by Jon Berrien (see all)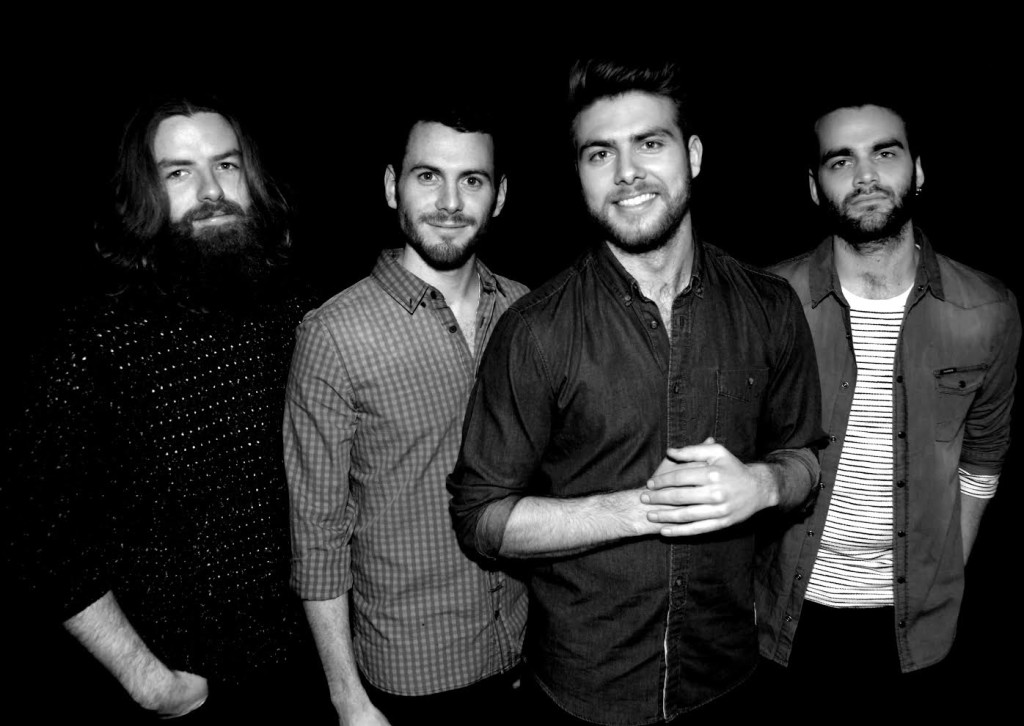 Hunter & The Bear are a melody-driven rock band that hail from the UK. They are currently embarking on a headlining tour that comes just ahead of the release of new material. With anticipation building GroundSounds recently caught up with the guys to talk about the latest project, musical inspirations and upcoming EP, check out the exclusive interview below.
For those just discovering Hunter & The Bear, can you tell us about the bands formation and transition from Newcastle to London- how did you guys all come together and start making music?
Jimmy and I are old friends. We started playing songs together whilst at Uni in Newcastle. Jimmy taught me the basics on guitar and we were off! After countless cover gigs we decided to write some songs and give it a go in London. That was a huge step for us. We realised pretty fast that we needed to build the sound so after some searching we found Chris and Gareth. That was a good day! We've been operating as a 4-piece for just over a year now, writing and gigging as much as we can, which is lots as it turns out..
What made you guys decide on the band name Hunter & The Bear?
We came up with some terrible alternatives before we settled on it. It's not an easy decision. We were a duo at the time so we went with our names. Jimmy's surname is 'Hunter' and people used to call me 'The Bear' when I was at school. Someone suggested it and it stuck!
Can you tell us about the writing and creative process for your track "Like A Runaway?"
'Like A Runaway' came around when we had a go at writing with the electric guitar. We put down the acoustics and went for something with a bit more balls. The lyrics came to us really easily for this one, that's normally a good sign. Once we'd rehearsed it as a full band we knew we had a song that was gonna be great to play live. That's what it's all about for us.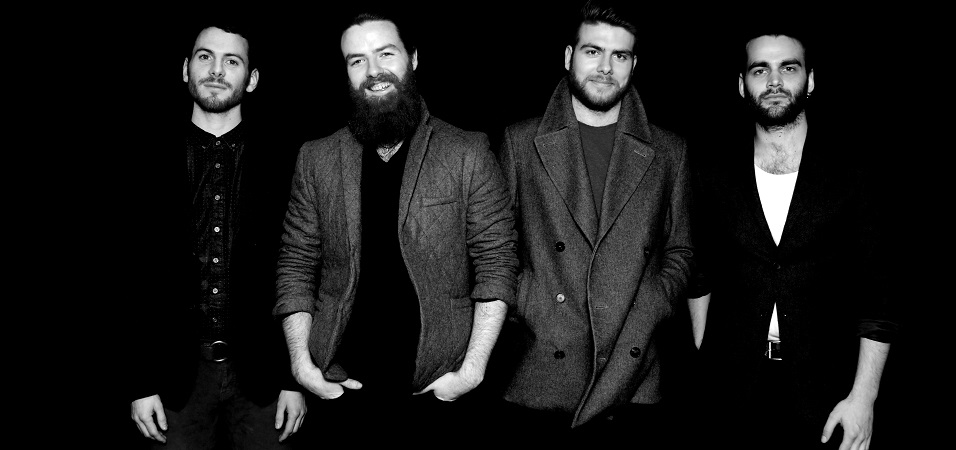 You guys are currently on a UK headline tour, what do you enjoy most about being on the road and how is this tour going?
The tour is going great thanks! We just love playing this much. We can feel ourselves getting better every night which is a great feeling. The travelling is awesome too. Waking up in a new city every day is nice. The UK is small but our van has been smashing the miles out. She's called Vanessa and she's beautiful.
When you guys are on stage performing what typically goes through your mind?
WHAT ARE THE LYRICS TO THIS SONG?!! Apart from that, we're in our own little world thinking of everything and nothing.
What was it like working on and bringing your latest EP Before I Come Home to fruition?
We loved making that EP. It was hard to choose which songs to put on it but once we'd decided it all happened really fast. Our producer Joe totally gets what we're aiming at. Having freedom in the studio is key for us. We're really proud of it and can't wait to let you hear the next one!
What attracts you guys to the folk, melody-driven rock sound that encompasses your music?
We never made a decision about what kind if music we wanted to create. I guess it's our influences, of which there are many.. We love the old school rock music where the bands were masters of their instruments. That's what we're aiming at.
Can you tell us about the inspiration for your track "Montana Men?"
'Montana Men' is a really special song for us. We wrote it about a group of men that lived in the Highlands of Scotland in the early 1900s. It's an amazing story. There wasn't enough work for them to stay where they were. They had families to feed and needed money. Word got out that good farmers were needed in Montana, USA and the jobs would pay well. With very little options they got on the boat and left their homes behind in order to make enough money to support their loved ones. Some of them never came home but there were countless songs, poems and letters written across the water that you can still read today. When we researched it more we were ready to tell their story so we've tried our best to do so.
After you guys get off tour what is next for Hunter & The Bear? What can fans look forward to?
We've finished recording a brand new 5 track EP that's gonna come out in the next couple of months. We've never been more excited for people to hear something! The songs have taken a step up as we've got tighter as a band and we hope it shows. Alongside that we'll be playing festivals all over the place and making our first trip across the pond to the states. That's right! See you there people. X
Comments
comments