Favorite Musician: Prince Favorite Artist: David Girabaldi
Latest posts by Tahsan Scott (see all)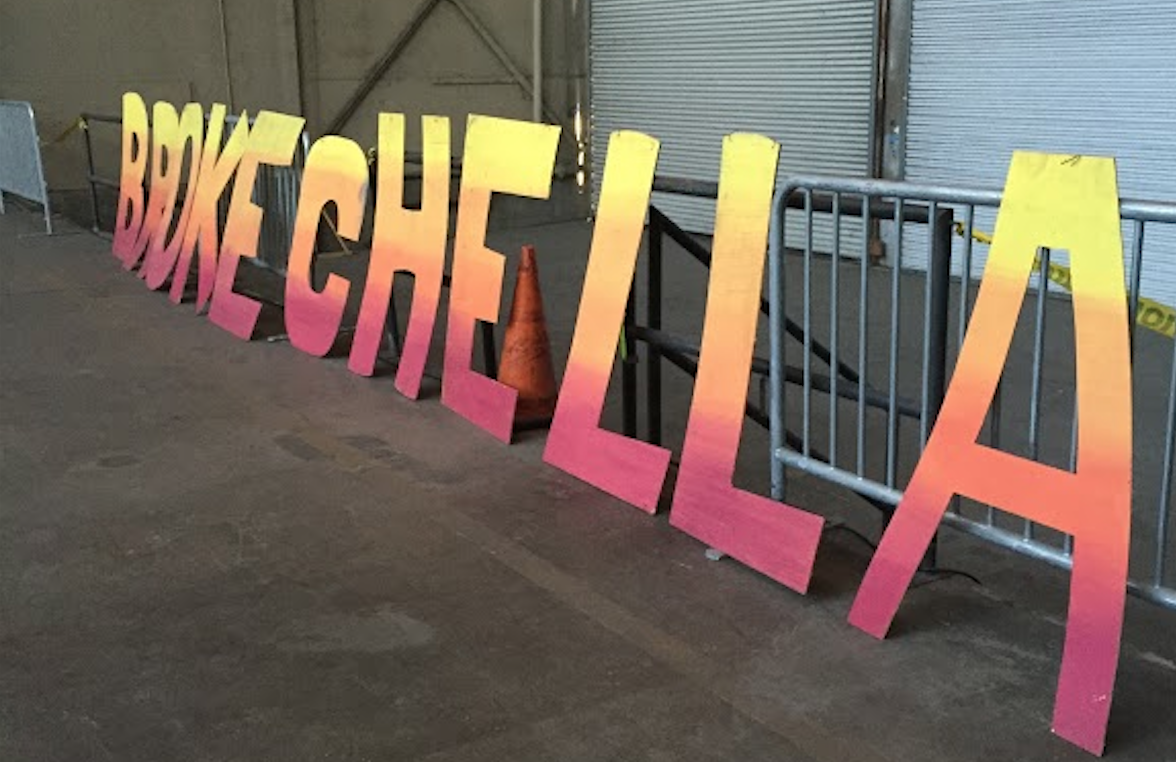 Brokechella celebrated its five-year anniversary this past weekend in Downtown LA. The one day festival has continued to be a source of great music at a great value, and an alternative to those who can't afford to attend weekend two of Coachella.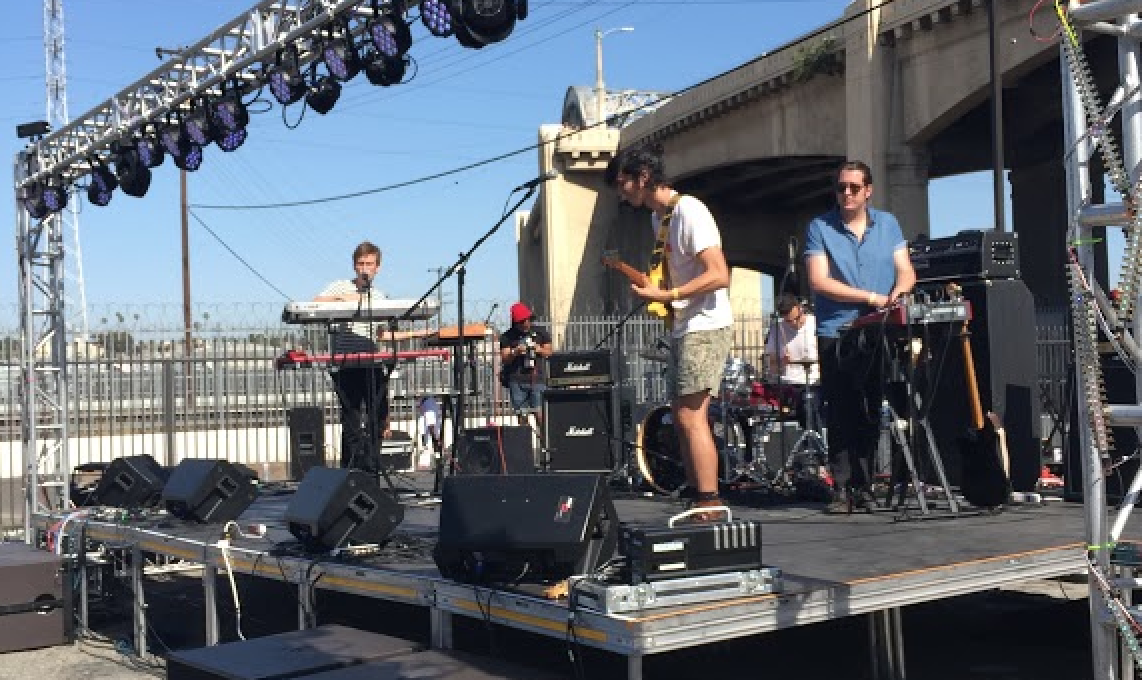 Held in a large warehouse complex in the arts district, Brokechella featured 4 distinct stage setups. One of the first acts I caught was Jr., who had a fun, funky, left of center pop vibe that jammed out on the cARTel outdoor stage.
Inside the Hip-hop/R&B stage put on by Brownies & Lemonade, there were some really stand-out performances. One such performance came courtesy of Noa James. Repping the IE and weighing in at 400 lbs., Noa had massive stage presence and energy, reminding everyone "Don't let nothing get in the way of being great." His flows got especially nasty during "Black Jared," where he let everybody know he was on his grind.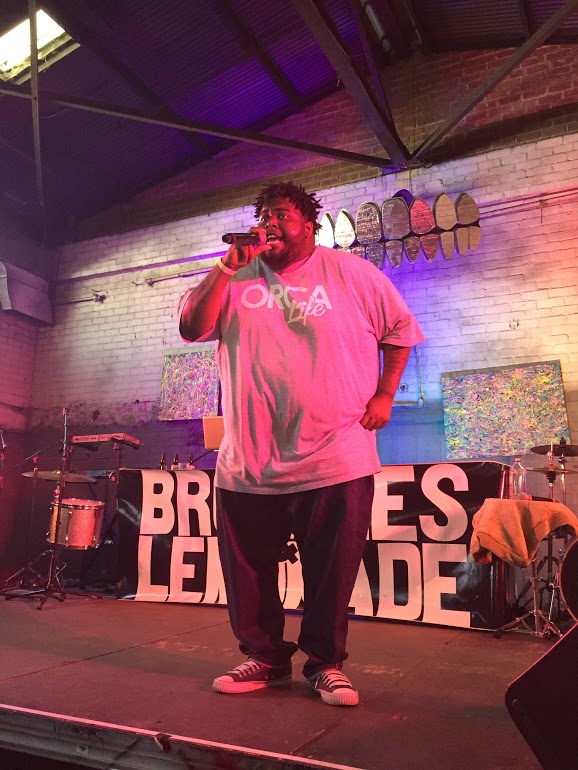 Another highlight was Skye Townsend, whose throwback 90s vocals reminded me of Toni Braxton for a new era. Songs like the sultry "Red Wine," showed off her emotive tone, melodic sensibilities and the strong dynamics of her backing band. There was also an interpolation of Des'ree's 1994 hit "You Gotta Be," which was well-received by the crowd.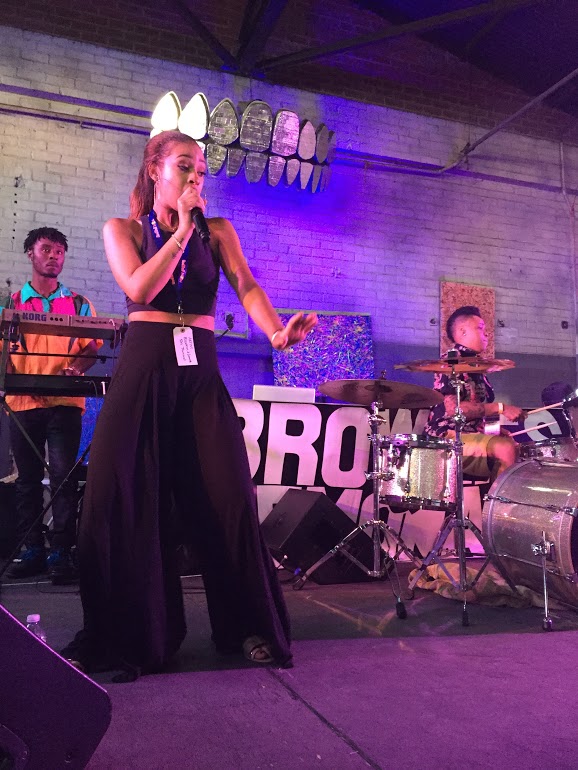 Down at the Shifty Rhythms stage where the EDM and Trap music bumped, Grimecraft kicked some  heavy tracks. Skillfully blending 90s R&B and electronic dance music, he did a trippy remix of R. Kelly's "Ignition Remix." A remix to a remix, brilliant. He also mashed up some Juicy J and Young Money tracks that kept the crowd trill.
A t the cARTel indoor stage I caught set by the bluesy folk-rock band, The Neighbors. A full band that included alto/baritone sax, trumpet, and violin, The Neighbors were a nice surprise with their swampy, gritty sound and two lead singers.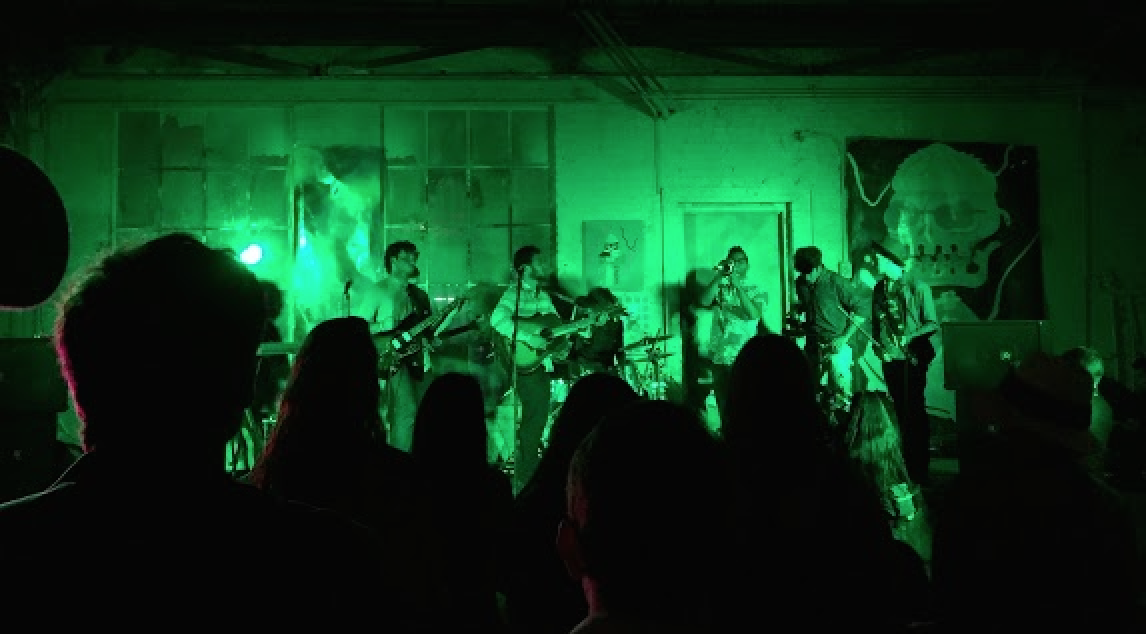 In addition to great music, there were quite a few vendors, food trucks, and cool art installations. The cool combination of art and music really stood out with the art displayed by Felicia Khong, aka Feeli Fresh, whose vibrant pieces depicted musical instruments and devices mixed with exotic color schemes.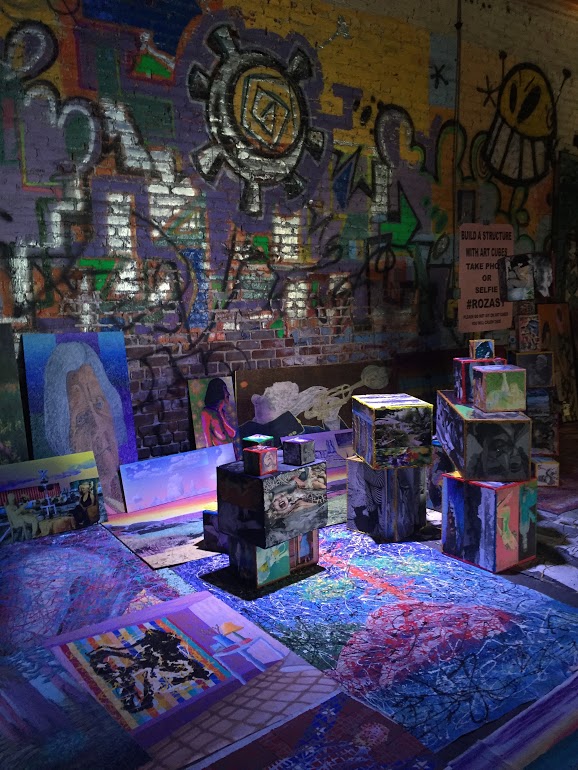 Brokechella continues to be not only a great festival, but a breeding ground for some of the best up and coming musical and artistic talent that is on the brim of something major. It'll be exciting to see where this festival is in another five years.
Comments
comments