People who make music out of pure passion, this is what I find truly inspiring.
Latest posts by Jon Berrien (see all)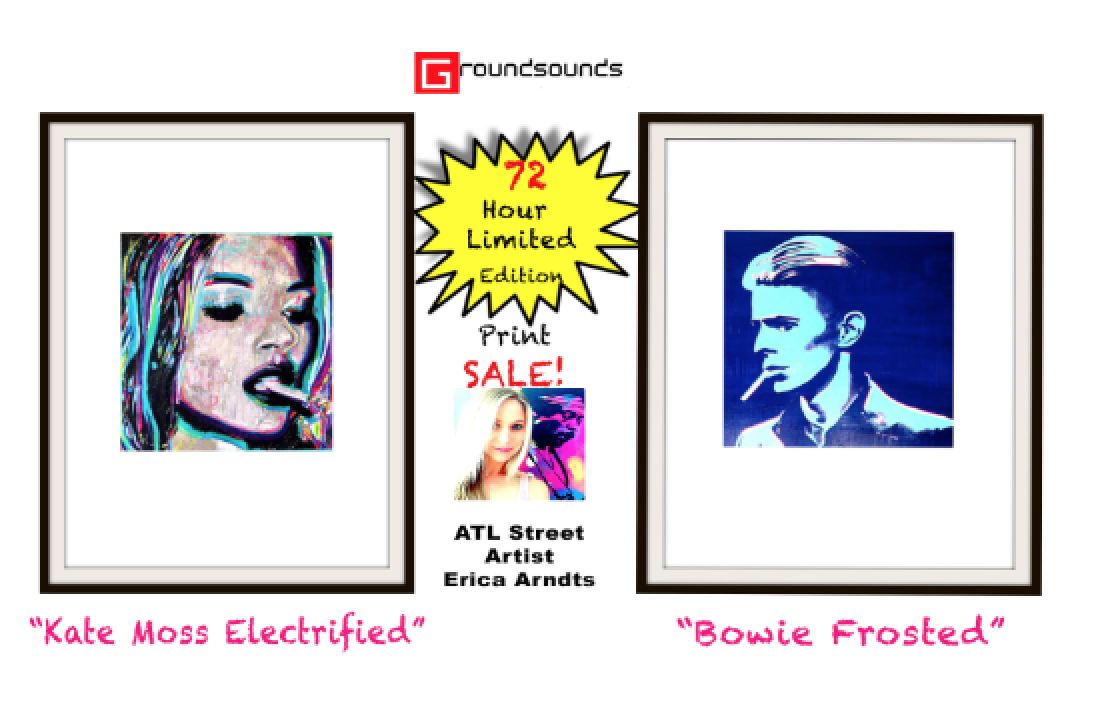 GroundSounds has officially teamed up with Atlanta based artist Erica Arndts to run an exclusive limited edition print release of her iconic pop portraits "Kate Moss Electrified" and "Bowie Frosted."
This is a 72-hour sale, the time to act is now!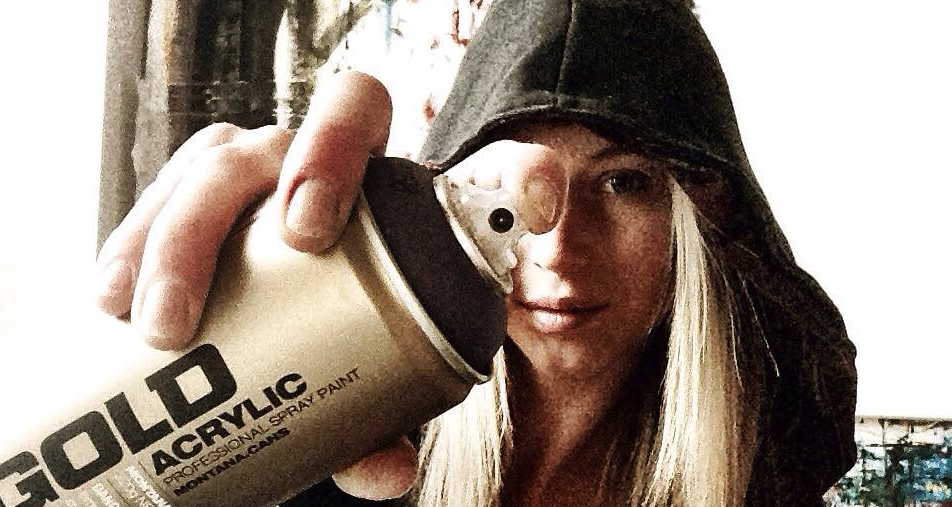 From the artist:
My series of pop art paintings of musical and historical icons was inspired by David Bowie.  His ability to transform into different alter egos, and the way he challenged the belief of rock n roll music has always touched me, and is the main influence in my "Golden Years" collection – properly named after my favorite album of his.  He is one of the greatest musical innovators and pop culture icons in history.  I wanted to take his chameleon like character and paint his persona with blue hues and pops of magenta and white, to give him a frosted look.
Much like the name, Kate Moss is striking, oozes sex appeal, and from her strut on any runway, to her cool ass chick vibe, she is truly electrifying.  I wanted to capture her essence on canvas with splattered neon colors, lined with imperfections and movement.  There was no rhyme or reason to this painting, I let go and had fun, and I dig the results.
Stay in touch with Erica Arndts: WEBSITE | FACEBOOK
"Bowie Frosted"              "Kate Moss Electrified"                  "Bowie Frosted" + "Kate Moss Electrified"
Price: $20.00                  Price: $20.00                                Price: $35.00
Comments
comments