Favorites: Bloc Party, 3EB, Gaslight, Tokyo Police Club, The Kooks, Pete Yorn, Andrew McMahon
Latest posts by Jake Craney (see all)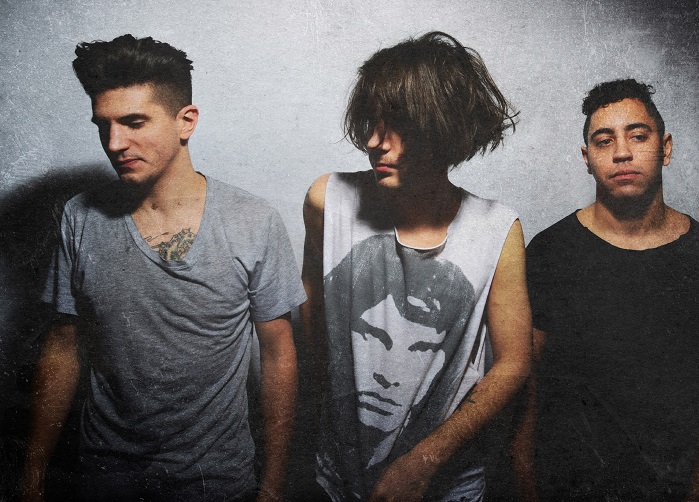 NYC indie-rockers Born Cages will release their debut album I'm Glad I'm Not Me next week on Washington Square. The album is full of huge arena-ready tracks that will be a perfect Summer soundtrack. Fans of bands like The Killers and Neon Trees are sure to love Born Cages. GroundSounds caught up with Vlad Holiday to chat about the album, NYC, and more. Check out the interview below and stream two of your new favorite songs…
I'm Glad I'm Not Me is almost here and we're excited for everyone to hear this. How long has the album been in the making?
I technically began working on the album about 5/6 years ago. I guess you could say I'm more excited than anyone for people to finally hear the whole thing. This album is the culmination of my life's work up to this point.
How was your experience working with Jon Kaplan? What do you think his greatest impact on this album is?
We loved working with Kaplan. He's super straightforward. He got me to realize some things about my voice that changed the way I sing. He taught me a lot about music production, which has a direct correlation with how I write songs now.
Can you let us know what inspired the song "I Just Want The Truth, Baby" both musically and lyrically/thematically? How did that track come together?
This one came together in a special way. I had the core drums and progression for a while, but I put it down for about a year or so. When I opened the session back up, the song came out really quickly. I was in an experimental mood and started distorting, squashing and pitching vocals. Lyrically, it's also one of our most simplistic – it's about sex. Specifically a fantasy about one of my favorite musicians at the moment, but I probably shouldn't go into great detail there.

I always enjoy seeing how albums end. When did you write "Finding Beauty In A Broken World" and when did you decide to close the album with it?
Maybe it's a cliché story, but it was a really crappy, rainy and depressing day. I ran my guitar through this new effect I had just gotten (which is the spacey sound the whole song revolves around). It seemed like a very cinematic way to end the story. The outro of the song also has lyrical nods to all the previous songs on the record.
What are your thoughts on NYC from a musician's standpoint? Do you enjoy all the outlets and opportunity – or does the scene feel saturated and competitive?
I love this place. It's absolutely saturated and competitive but that's key in a scene that's supposed to lead the music industry. You need that drive to be better than everyone else.
Where do you go when you need a break from the city?
Stay locked in my apartment. Sometimes for weeks.
Is this your first Summer on Warped? What are you looking forward to most?
Yes it is. We're mostly looking forward to playing for new crowds, and for the tour bus life. We've been touring in a van without a trailer for our entire career, so this will be a nice change of pace.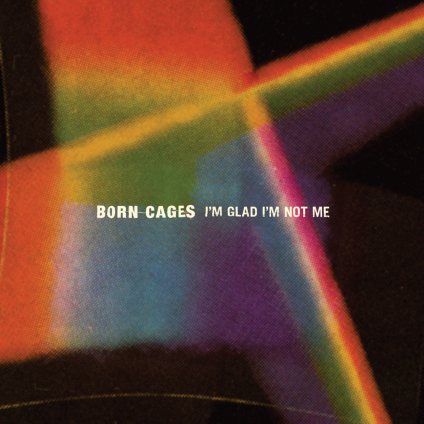 Where is the best place to stay updated with you online?
That's a good question. Technically we post the most updates on Twitter. Post a little less on Facebook. But let's be honest, Instagram is where it's at. @borncages or /borncages everywhere.
It's a typical night on tour and you just got off stage. What do you guys like to do post-show?
Grab a few more drinks and relax. Usually we'll also go around to the merch table in case anyone wants to complain about how terrible we played, or if anyone wants to say hi. Hah, we do enjoy meeting everyone though.
Last but certainly not least: what is your favorite spot to get a bite to eat in NYC?
Another good one. John's on Bleeker is my favorite pizza. Red Bamboo in Greenwich Village is an awesome vegetarian spot that I con my meat-eating friends into going to with me. They all love it though. And if you're broke, the best $1 slice (by far) is on 6th between W 8th St and Waverly Place.

Born Cages on Facebook | Twitter

Born Cages – "Bigger Than Me"



Comments
comments