People who make music out of pure passion, this is what I find truly inspiring.
Latest posts by Jon Berrien (see all)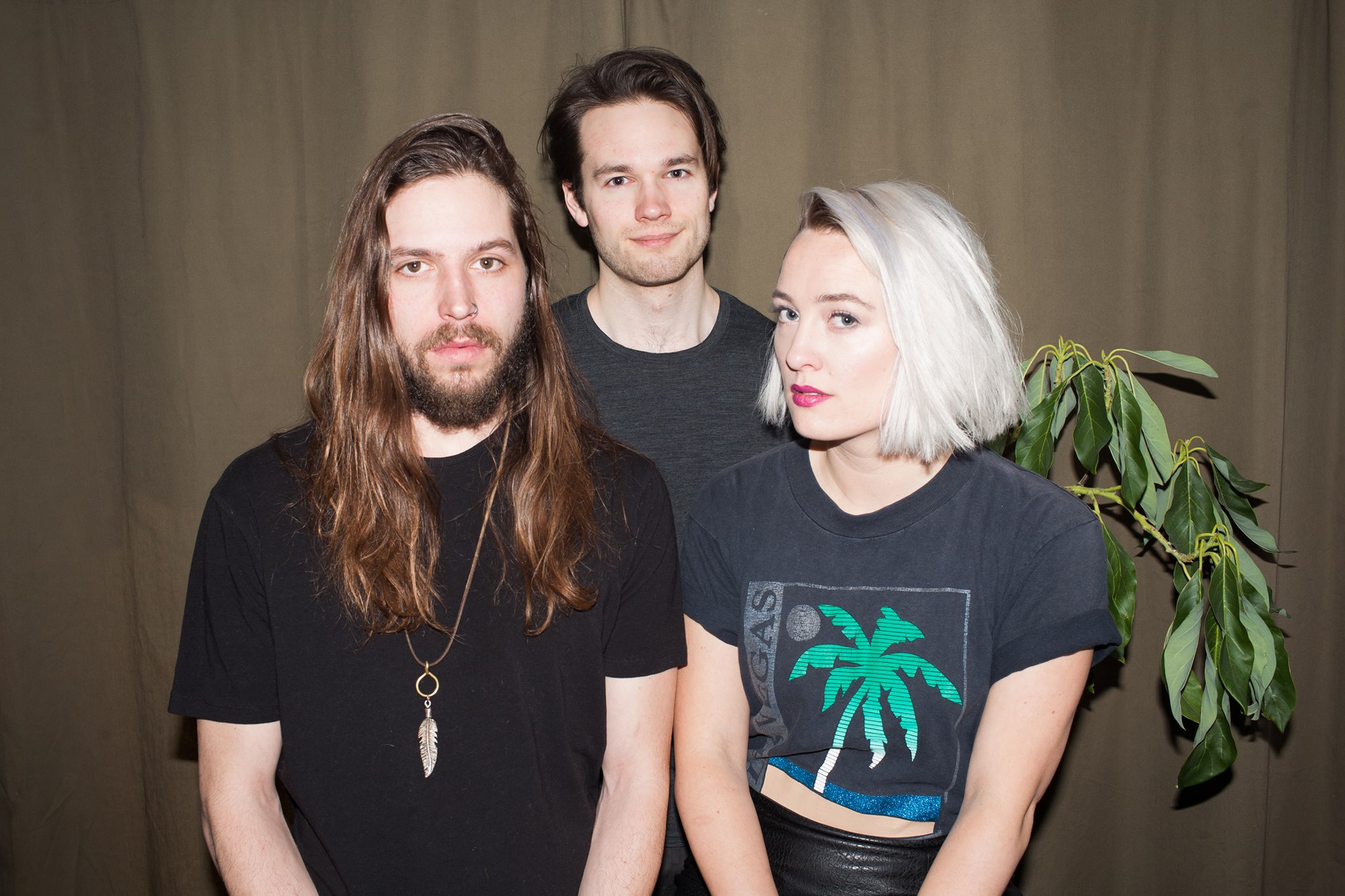 Toronto continues to crush it, the talent and music coming out of this city excels all expectations. For Esmé (Martha Meredith, Dave Thiel, Nathan Crook) is one of those acts, they continue to push the boundaries of sonic goodness in the 416. Pulsating beats laced with shimmering waves of synths, plus vocals that pierce the air- this is electro-organic dream pop and we love it.
GroundSounds recently caught up with front woman Martha Meredith to talk about their latest single "YOU", upcoming projects and more, check out the exclusive interview below.
What inspired the moniker For Esmé?
For Esmé comes from JD Salinger's 'For Esmé with Love & Squalor' from the 'Nine Stories' collection. I like to use a lot of literary references in my song writing, but Salinger has been a long time favourite. Watch for 'Franny & Zooey' on our forthcoming record, which is also inspired by one of his stories.
We are definitely loving your latest track, 'You', can you tell us about the writing and creative process involved with this single?
Sure! This song is about first love… and the sort of nagging feeling that can be left over from it. Especially if its left kind of unresolved, you know? Nothing is ever so blindly passionate again because you're never that inexperienced and naïve ever again. You always wonder, or at least I do. I was listening to a lot of MØ at the time and really enjoying the way she uses vocal samples in her songs. I kept circling back to my first love, and being sort of frustrated by those thoughts , and how I couldn't escape them. It was out of frustration that 'you, you, you' was born, and the rest poured out pretty quickly after that.
As a team we worked a lot on making this song build and build and build. We had a lot of conversations about choruses and the importance of them and we chose to ignore the usual format and just build up, up, up. We knew this song was killer from the get-go but our producer Jamie really pushed us to take it to the next level. It was through his pushing that we added the end. For any Bruce Springsteen or Yeates fans out there, there's a lot of lyrical/lit easter eggs in You.
What do you guys enjoy most about Toronto? What is one thing every visitor should see or do?
I think as a band we all love hanging out together on my deck—or, even better, on my roof—over looking Queen West. This is best served with our pals, records blaring, a joint and a bottle of scotch. I think we all love exploring all that Toronto has to offer below the surface. Skip the CN tower tour and find a roof to drink on looking at it. If you can't find a roof, then hang in Bellwoods on a sunny day. Also go see art and live music! This city is so full of incredible creative talent that there is never a dull moment.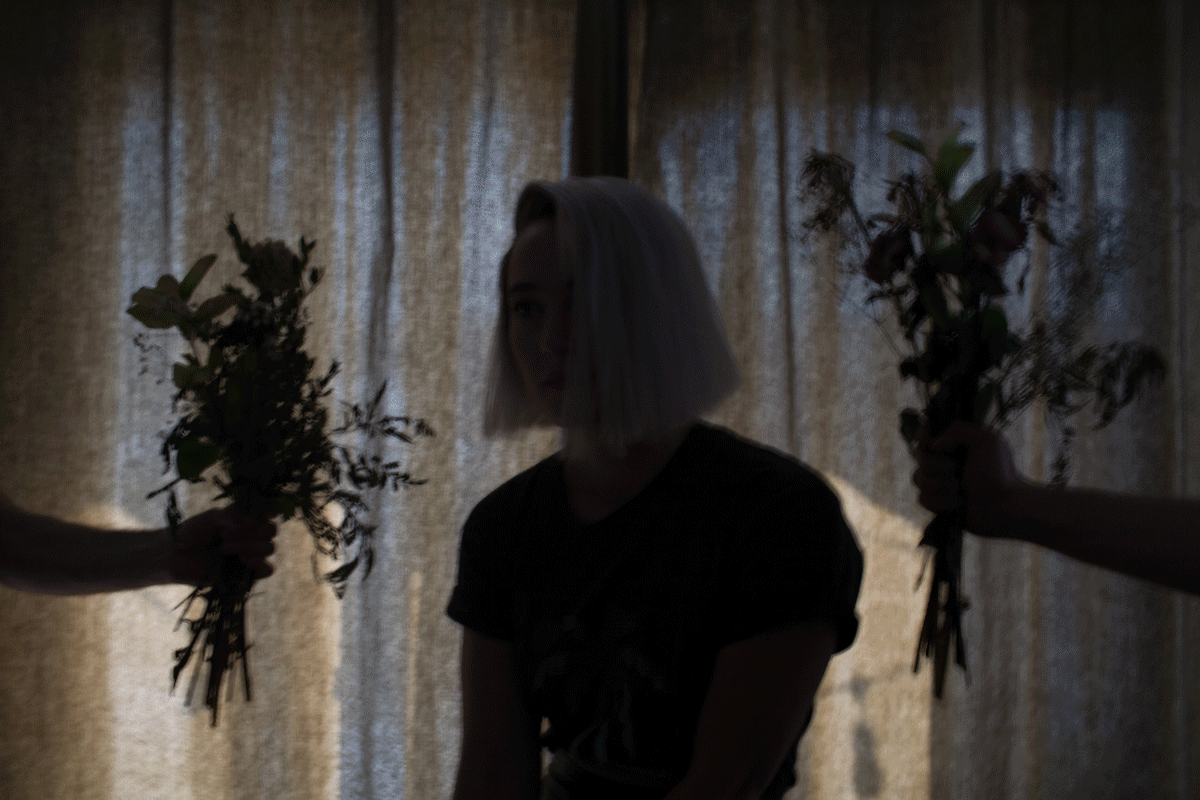 When you guys are on stage performing, what typically goes through your mind?
I'm always reminding myself to let myself be freer, wilder, less inhibited. Then I start hoping that the crowd will get freer, wilder and less inhibited too. It feels so good to give into the moment and the feelings and the beat and we always want that from our audience. The more people are dancing the happier we are.
Can you tell us about working on your forthcoming album 'Sugar'? Is there a release date?
The record will be out in early September! We're so excited to share it. We all believe in albums, and collections of songs and stories that can take you on a journey. This record is an 8 song journey that we really hope people will take the time to listen to in that way. It's equal parts headphone solitude and pumped up dance party. Party music for thoughtful hearts.
What is it about electro-organic dream pop that attracts you guys to this sound?
I think we wanted to bridge a gap between electronic dance music and real physical playing. I got really into arranging music electronically, but I also have two of the most talented musicians I've ever met as bandmates, and we want to be able to put on a real show. We come from such different musical backgrounds and we all meet in the middle. It just kind of happened this way.
What was the inspiration for the single "Just Yet"?
I have struggled so hard with self-doubt. I questioned my own ability to make the kind of music that I love the most for a long time. This record is where I got out of that habit, and that song was kind of a catalyst for that. Sometimes I just need to tell the voice in my head to shut up and be happy and be myself. I think maybe we all do?
What's next for For Esmé, what are you guys currently working on? What can fans look forward to?
We are hard at work on building out our live show. Our live show is really intimate, visual, intense, emotional and fun. We're also working on some more videos. Most of all though I think fans can look forward to the rest of the record. We had such an amazing experience making this album and it's meant to be listened to a whole. It's a sonic journey that I hope people take the time to listen to as it's meant to be heard.
Stay in touch with For Esmé: FACEBOOK | WEBSITE
Comments
comments