People who make music out of pure passion, this is what I find truly inspiring.
Latest posts by Jon Berrien (see all)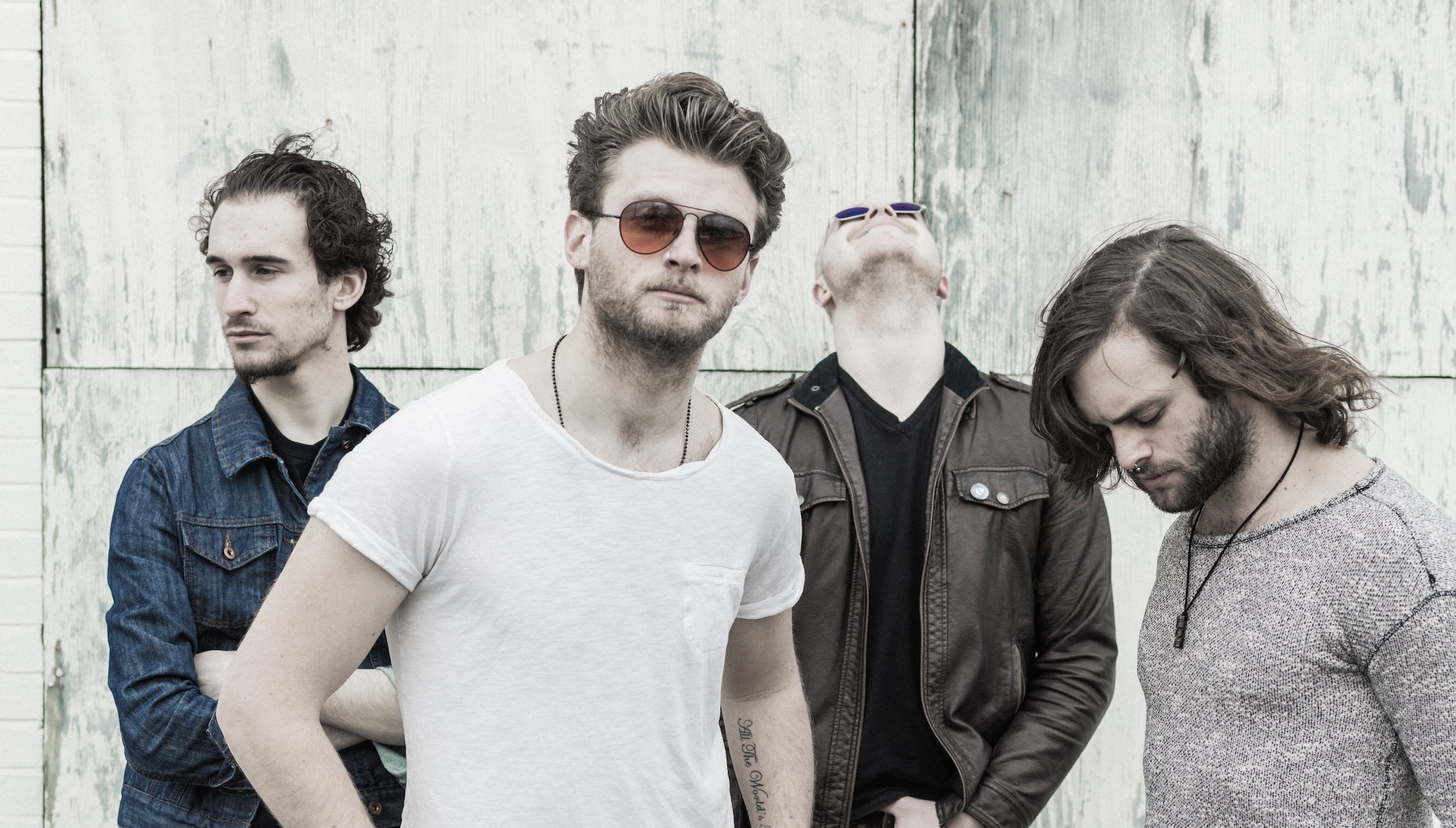 New Jersey based rockers Deal Casino recently released the groove inducing EP, Nika. The project, which features a vintage texture and feel, was tracked live to tape. The minimalistic approach was key in providing pure sonic goodness that replicated sounds of the past. GroundSounds recently caught up with the guys to talk about their latest project, musical inspirations and more, check out the exclusive interview below.
For those just discovering Deal Casino how did you four meet and start making music?
We all grew up in Sparta, NJ and performed in bands in the music scene there for awhile. JoeP, Jon Rodney, and Nardi had a band, while Jozii and Nardi had a separate band at the same time. After awhile we all decided to get together and form a collaborative group, but it was weird screamo music. A few years later, we formed Deal Casino and decide to start writing better tunes.
What made you guys decide on the band name Deal Casino?
We performed at the Bamboozle Festival in 2012 under a different name and had to pick up our wristbands at the Deal Casino in Deal. After about five hours of sitting outside in crazy heat, we finally figured out how to get our passes, but while waiting we got to meet and see some bands that influence us as musicians. A crew rolled through to pick up tickets for the Foo Fighters and we actually got to see Jimmy Eat World, Anti-Flag, The Dear Hunter, and some other cool acts pick up the tickets themselves. While we were deciding on a name in 2013, the experience stuck in our head and helped us form Deal Casino.
What has it been like growing up in Asbury Park? What is one local spot that every visitor should check out?
It's funny that a lot of people think we're from Asbury Park, but we actually grew up in Sparta and have been living here for a little over a year. Unfortunately, North Jersey has a terrible music scene and we've been commuting to Asbury Park since Deal Casino was formed to learn more about music and integrate ourselves. Also, we record all of our music at Lakehouse Music Academy. Definitely go to Bond Street if you come to Asbury Park, they have the best burgers around.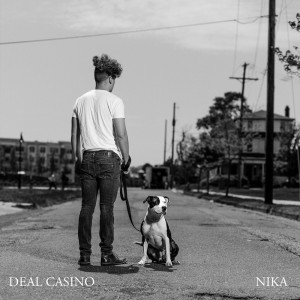 You guys recently released the EP Nika, can you tell us about working on this project and bringing it to fruition?
Our favorite part of Nika was being able to record live to tape. We were able to get the sound of our live show in our recording and the sound of tape is pretty awesome.
How did you guys come up with the title Nika?
We all live together in Asbury Park with our friend Kyle and Nika is our dog. If you look at the cover, it's actually Kyle and Nika on the street we live on.
Can you tell us about the writing and creative process involved with the fresh new track "Halley?"
"Halley" kind of just happened from jamming the intro riff a bunch. We liked the riff, figured out some chords, put some structure in place, and then JoeP finished up with lyrics.
When you guys are on stage performing, what typically goes through your mind?
Sometimes shows pass by in a blur because you get taken away by the music, but in the end it's all about making sure everyone is having fun. It's not just about the band, it's about everyone in the room. Everyone needs to be emotionally attached and performing integrates the band and the audience to create a special experience.
What musicians/bands are you guys currently listening to?
We all listen to the classics, like Led Zeppelin, The Beatles, and Fleetwood Mac. More modern stuff we like is St. Vincent, Amy Winehouse, Delta Spirit, Alabama Shakes, Haim, and a bunch others. There is such much music out there to consume.
What was the inspiration behind the track  "Bare Hands?"
Bare Hands was basically inspired by so many real people that we have met. Letting money run their lives but more specifically, their relationships. The world we live in is materialistic whether you are or not doesn't matter because we are pushed towards a society that surrounds us with those ideals and values.The song is a reflection on experiences we have had with the cross contamination of money and human relationships.
What's next for Deal Casino, what can fans look forward to?
We're gonna keep releasing music, playing a lot of shows, releasing videos, and getting to other places in America. Also, we're hoping to release a full length eventually. We just want to keep evolving and getting better.
Stay in touch with Deal Casino: FACEBOOK | WEBSITE
Comments
comments