Favorite Artists: Jungle, Tycho, AM & Shawn Lee, Daft Punk, Radiohead, Bonobo, Kurt Vile, Washed Out
Latest posts by Brendon Goldwasser (see all)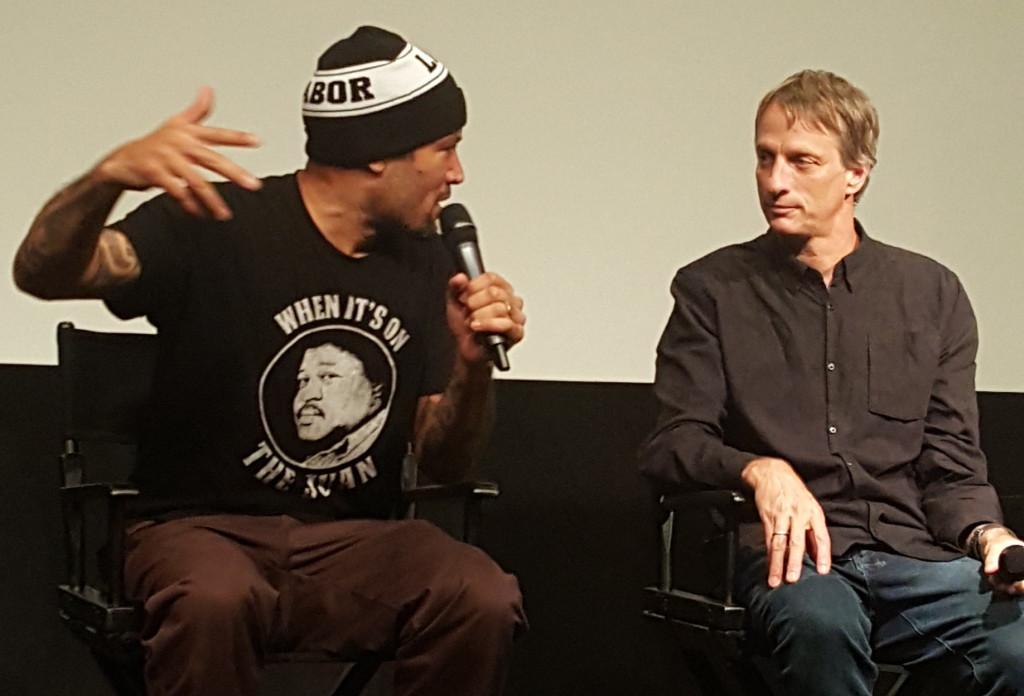 Last week legendary skateboarder Tony Hawk and Grammy Award-winning musician Ben Harper met up at the London West Hollywood hotel and shared the upcoming list of exclusive talent participating in the 2015 Boards + Bands auction. This amazing project pairs A-list music talent with some of the biggest skateboarders in the world through artful collaboration, something that we here at GroundSounds are always behind! Pics of the event are below!
Hawk invited a select group of professional skateboarders to donate their personally ridden skateboards and submit the name of their favorite songs. Harper then sent those boards on to the appropriate artists with one simple message: "Please write the lyrics to this skater's favorite song on his skateboard, and we'll use it to create more skateparks for kids."
The collection will then be available for auction, with all proceeds benefitting the Tony Hawk Foundation. Previously announced participants in the 2015 auction include: Nyjah Huston + Metallica, Chris Cole + Elton John and Bernie Taupin, Riley Hawk + Ozzy Osbourne, and Chaz Ortiz + Tom Petty, with more to be announced.
The Boards + Bands fundraising initiative merges the worlds of skateboarding and music to benefit the work of the Tony Hawk Foundation, a charitable, non-profit organization that promotes and provides technical assistance and funds for high-quality Skateparks in low-income areas throughout the United States that promote healthy, active lifestyles, and to International programs that enrich the lives of youth through skateboarding.
Comments
comments