People who make music out of pure passion, this is what I find truly inspiring.
Latest posts by Jon Berrien (see all)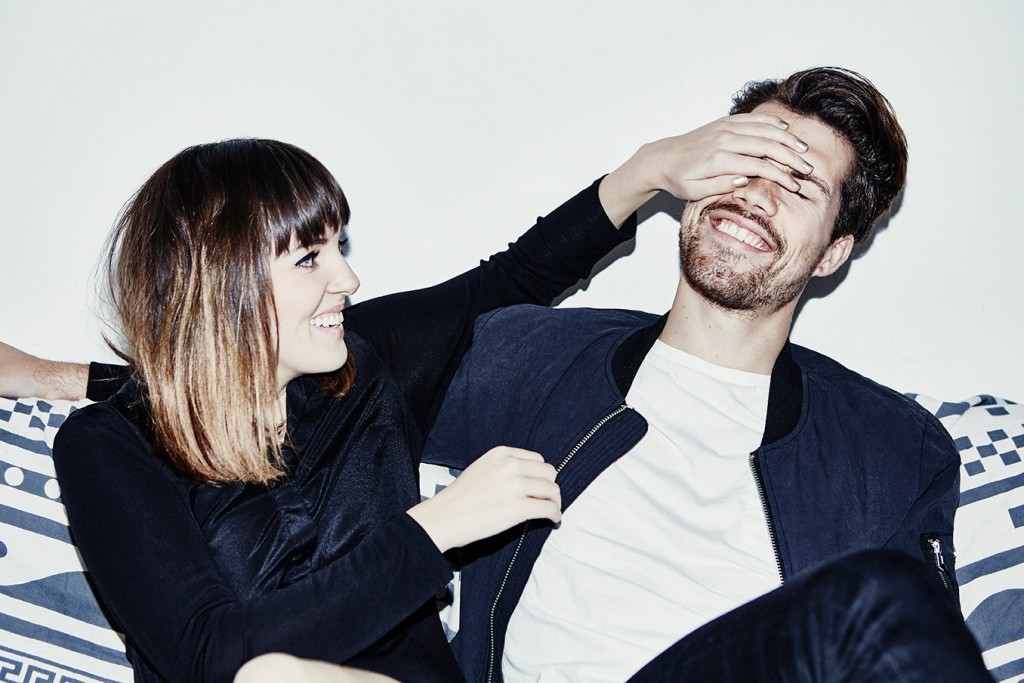 Eleven months ago a fresh new track called "Body Gold" arrived in our inbox, it was submitted by an unknown writing duo out of London. One name change and eleven tracks later Oh Wonder has a huge following with millions of Soundcloud streams. Needless to say, we saw this coming!
Anthony and Josephine live up to their name as they create wondrous dream-like harmonies complimented by perfect low-tempo piano and electronic subtleties.
With their debut album complete, it is set to drop September 4th and their first live shows are also on the way. GroundSounds recently caught up with the pair for an exclusive interview, check it out below.
Can you tell us about the journey that you guys are currently on?! 
It's totally bizarre and very unexpected. We released 'Body Gold' to absolutely no one (we didn't even tell our friends), and we were thrilled to receive about 100 plays on the first day. We sat there thinking, "Who on earth are those 100 plays from?! This is incredible!" Now, we release a song to an audience of thousands of people from all around the world who are so supportive and encouraging, and it is such a privilege.
For those just discovering Oh Wonder, can you tell us about how you two met?
We met a few years ago through mutual friends, and hit it off instantly. We had the same outlook, shared the same respect for the art of songwriting, and loved all the same songs and artists. We started writing together every few weeks – just for fun. We had written a substantial number of songs together prior to this Oh Wonder album, so we felt really connected and in tune with each other before embarking on this project. That was really important for us to establish an open and vulnerable writing relationship.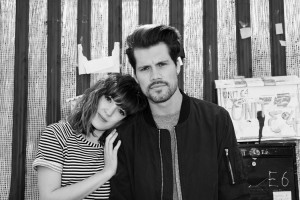 What was it like when you guys first started working with each other? What were the vibes like? What were the initial thoughts after the first track was completed?
There was an instant writing chemistry. We quickly understood each other's strengths in songwriting, and allowed each other to creatively shine. After we wrote 'Body Gold' we made a real quick demo – which isn't that dissimilar to the final version we put out. Neither of us had ever forayed into the world of electronic production, but we were pleasantly surprised with the outcome. That naivety was integral – having no idea what you're doing often creates the most intriguing and original results. However, we waited a year and a half before we entertained the idea of releasing it, just because we were so engrossed in our own personal artist projects and had no time to commit any headspace to anything else.
Can you tell us about Oh Wonder the name and how you ultimately decided on this moniker?
We love the word 'wonder' and everything it represents – curiosity, admiration, a thirst for knowledge and surprise. Asking questions and being amazed by things is so important for maintaining gratitude and a youthful outlook.
What do you guys enjoy most about London? What is one thing every visitor should do or see?
We love the diversity, the history, the multilculturalism, the architecture, the inexhaustible mass of things to see and do. They say that if you're tired of London, you're tired of life. Anything you do in London is magical – us locals titter at the tourists queueing up for the London Eye, or scrambling to get a photo outside Buckingham Palace, but it's all wonderful. We especially love walking through the parks (Victoria Park and Greenwich Park are our favourites), the local weekend markets (try Broadway Market for the best buttermilk fried chicken burger from Butchies) and Regent's Canal for a beautiful morning stroll.
Can you tell us about the writing and creative process involved with "Lose It?"
'Lose It' was written about a 24-hour party we went to in Melbourne. We were out there visiting Anthony's brother and it was our last night, so he took us to his friend Remi's apartment. We were greeted with hotel slippers, sunglasses chains and fresh coconuts at the door – amazing! At about 5am, people were dropping off, but I (Josephine) locked myself in the DJ room and put on Destiny's Child and took all my clothes off (it was so hot) and started dancing on my own. I felt so gloriously untethered from myself, and nothing mattered except that moment. It was an experience that is all too rare, we need to lose ourselves more. It's good for the soul.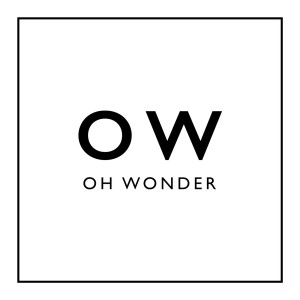 What was it like shooting the music video for "Drive?" What was this day like and what was it like working with director Thomas James?
It was such a memorable experience! We shot the video over two days in Dungeness, Kent, and were blessed with a big team of talented and passionate crew to help. All our other videos for past projects we have made and produced ourselves, so it was such a privilege to be able to just turn up to the shoot and focus on the acting, rather than working out which one of us is going to return the light and camera rental, which is what we'd normally be doing! Thomas is a genius; he's so thorough and attentive, and has such a creative eye. He's a real perfectionist and is hugely talented. We'd love to work with him again.
Your debut album is set to drop September 4th, can you tell us about working on this project and bringing it to fruition?
It's funny; this project was never intended to be an artist project, and we never anticipated being at a point where we're releasing a tangible album that's being pressed on vinyl and will be sold all around the world. It's been a whirlwind of a year, and incredibly emotional. We've gone from writing songs in our home studio to last week driving round New York doing promo shoots. We're still trying to get our head round it. But we are hugely grateful for this opportunity to release our music properly. It's what dreams are made of.
What was the inspiration for the track "All We Do?"
'All We Do' was inspired by the human tendency to wait for things to happen and to shy away from your dreams. It's easier to accept a mundane life than it is to seek a thrilling one; pursuing your dreams is difficult, because you have to make compromises (we don't sleep and rarely get to see our friends because we're so busy), but if you want to get there you have to make it happen yourself. No one will do it for you. And the chorus is about doing things differently – doing things upside down rather than the right way round. You have to carve your own path and not follow a formula. You are an individual, so do your own thing.
What bands/musicians are you guys currently listening to?
At the moment we're loving Flyte, Jamie XX, Kendrick Lamar and Everything Everything.
After the album release, what's next for Oh Wonder, what can fans look forward to?
We're extraordinarily excited to be hitting the road and playing live for the first time! We're currently in the midst of rehearsals and it's sounding wild. We're really excited to meet the people that are behind the thousands of plays we've had, and put faces to usernames…!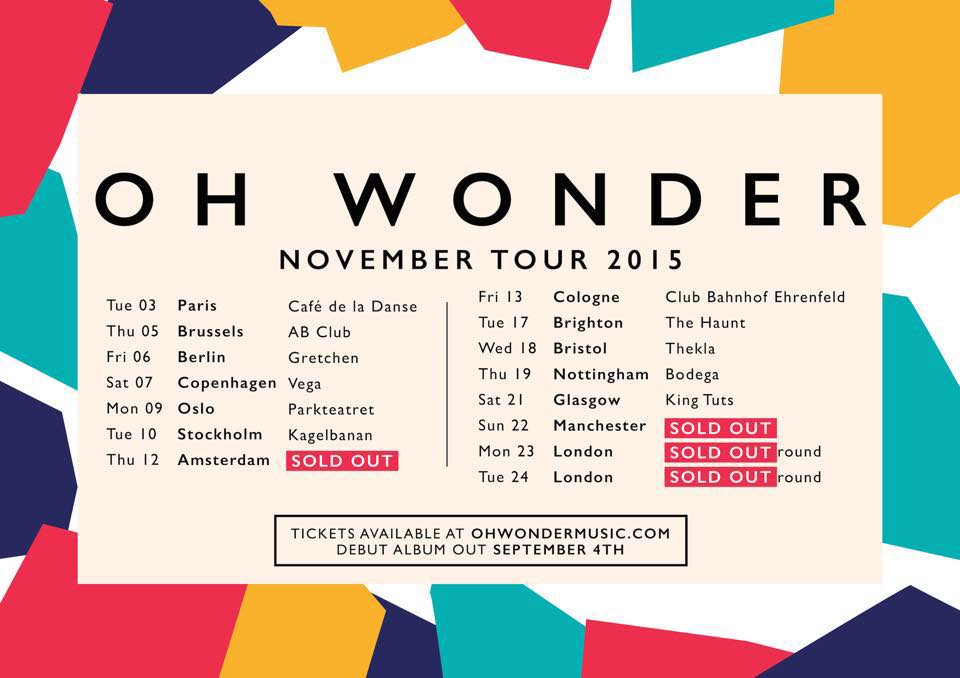 Stay in touch with Oh Wonder: FACEBOOK | SOUNDCLOUD | WEBSITE
Comments
comments