People who make music out of pure passion, this is what I find truly inspiring.
Latest posts by Jon Berrien (see all)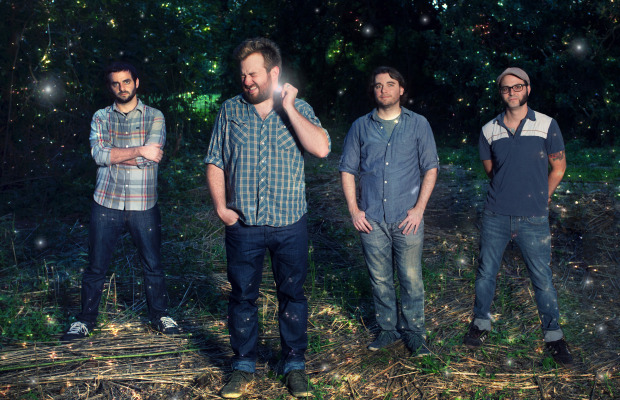 Featuring energetic, melodic, and anthemic rock 'n roll, Louisiana based band The Breton Sound, have been taking over the NOLA music scene. The rock quartet recently released their new EP 'Don't Be Afraid of Rock & Roll Volume 1,'  featured on the project was the fresh new track "Illuminate." The band recently compiled a live music video for the single, using live footage from a few local gigs in and around New Orleans and now it is premiering exclusively on GroundSounds.
The guys had this to say about their latest single:
"'Illuminate' was the first thing we recorded for the EP, and the track really set the tone for the whole record. We knew we were swinging for the fences, and this one really hit on all cylinders.

The song comes from a place of looking for escape, to find a better place or situation than where you've been stuck. In a way it kind of represents us as a band, and our goals and the work we put into what we do. That's why we decided to do live footage for the video. We're a band that lives and dies by our live show, and we think we're a pretty damn fierce live band. If we don't walk off stage drenched in sweat, we didn't do our job. The video really captures the energy of what we do live and the spirit of our shows."
Check out "Illuminate" below, and look out for 'Don't Be Afraid of Rock & Roll Volume 2′, which is to be released digitally early next year, followed by a vinyl-only full-length release.
Stay in touch with The Breton Sound: FACEBOOK | WEBSITE
Comments
comments