People who make music out of pure passion, this is what I find truly inspiring.
Latest posts by Jon Berrien (see all)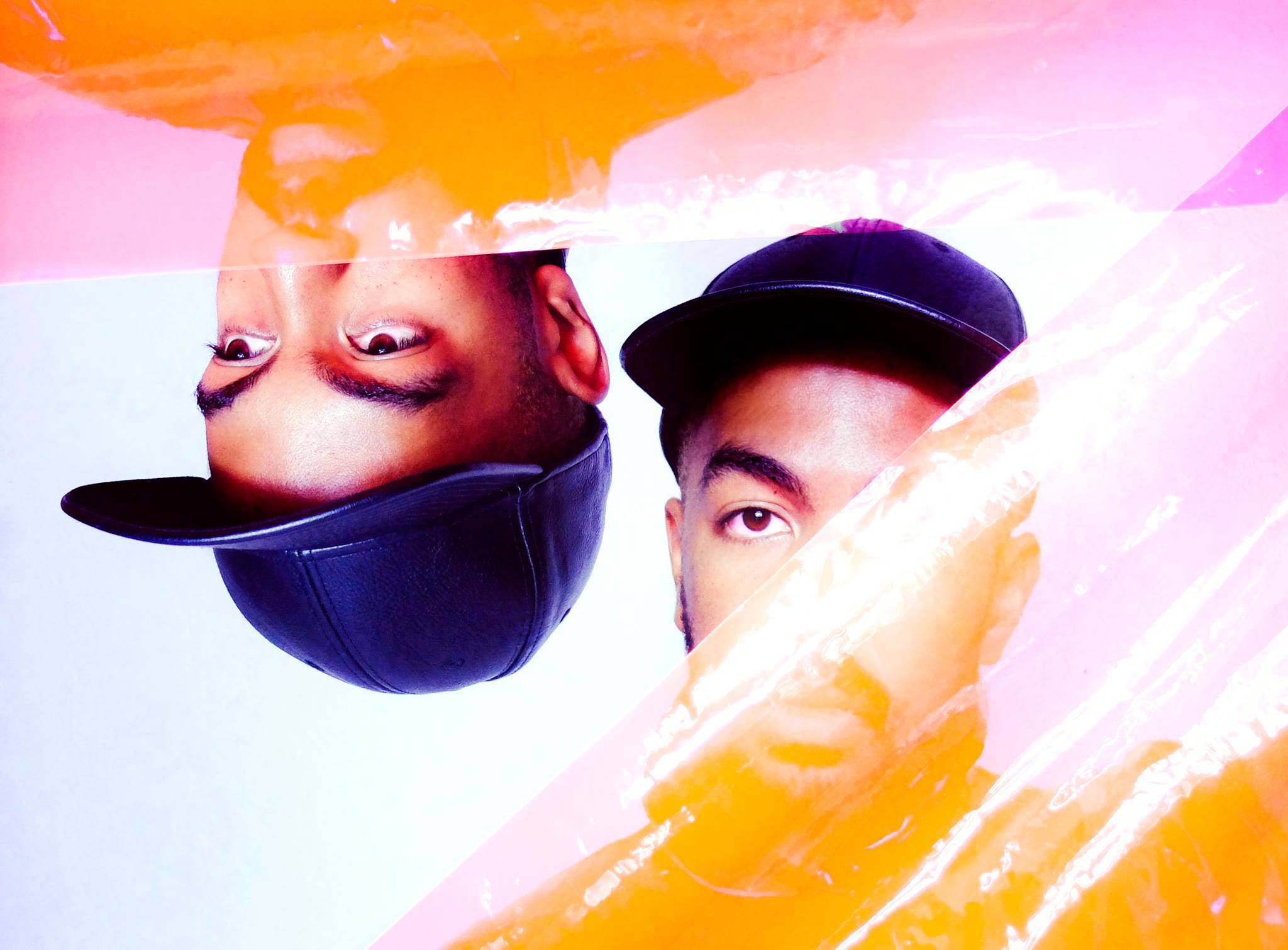 Featuring songs of beautiful contrasts with jarring digital soundscapes and soulful melodies, LA-based electro-R&B duo Vector_Xing are rising out of the ashes with dynamic and infectiously fresh tracks. Founding members Stevan Cablayan and Cameron McLain have perked up our earbuds with genre-bending sonic goodness, GroundSounds recently caught up with the pair to talk new music and more, check out the exclusive interview below.
For those just discovering Vector_XING, how did you guys meet and start making music?
We met in college, but weren't necessarily that close. It wasn't until we both moved Los Angeles after college that our friendship really found its roots. One of our biggest commonalities was our love of music. After a few years of living in LA and being surrounded by the creative energy of the city, we both recognized an urge to be creators of music and not just consumers of it. With the constant and relentless digital connectivity of our lives, writing music became our ritual for grounding ourselves in the real world. Our chief goal at the onset of our collaboration was to create music that reflected that reality: writing for soul filled harmonies set in expansive electronic soundscapes.
For us it's about exploring the spaces between genres by embracing our differences as artists and searching for something unique in those tensions. The outcome of all of this was sort of sonic diary that consisted of around 20 songs inspired by our experience of living in a digital age.
What made you guys decide on the moniker Vector_XING?
Vector_XING is a lot of things. In math and physics, a VECTOR is a quantity with direction and magnitude. For us that idea could be used as a metaphor for so many things: music, life, love, culture and humanity in general. Everything around us has movement and purpose. There is no such thing as silence and no such thing as permanence. The XING signifies the intersection of that purpose and motion. Our music is about those intersections and the infinite potential that rests in them. Everyone in theory has her or his own inner Vector_XING. There's a lot of power that comes from realizing the uniqueness of your own path and viewing yourself as a vessel for a positive purpose. It took me a long time to figure this out for myself, but once I did, there became so much more for space for happiness and love in my life. So I am Vector_XING and I am also a spectator of it.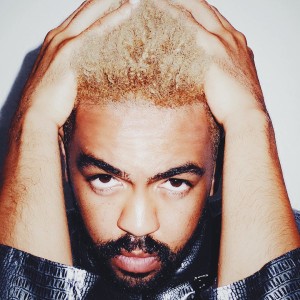 Stevan, what was it like working for Quincy Jones and how has this experience shaped your music outlook and career?
Working for Quincy was undoubtedly one of the most significant experiences of my life. I was able to travel the world while working for him, going to places like China, Indonesia, Morocco and South Africa. I had the incredible privilege of experiencing music and culture through his eyes; the eyes of a music industry titan. It's a lens that few people get to look through and has been an invaluable point of reference on my journey thus far. He taught me a great deal about the importance of giving back and giving in to your music. Art and music are a conversation not only with yourself, but also with your audience. He showed me that the more open and honest you can be with yourself the more your body of work will resonate with people. And he also showed me how the range of motion in your music becomes greater the more deliberate and refined you are in the practice of it. There are really too many lessons to even think about. I owe a lot to Quincy.
Cameron, can you tell us a little bit about growing up in London and your journey to NY and LA?  
I loved growing up in London and I had what you could call a traditional British schooling that was very formative. But my mother is Danish and my father is a Californian so I grew up in an internationally minded household and I always knew I wanted to explore the world. I initially came to the US to study Religion and Philosophy at Princeton and have been on this side of the pond ever since. After graduating, I spent two years in NYC working on a solo music project and writing music for some short films and television syncs. Things started to get stale, so I moved to LA to work in tech and media… But I still had song ideas coming to me that I wanted to express. Stevan and I started jamming together as an after-hours project but the dynamism of the sessions grew into something much more.
Can you tell us about the creative and writing process involved with the track "Dipped-In-Blue?" 
"Dipped-in-Blue" was one of those songs that was written in like 20 minutes. Cameron told me he had an idea for a song on the piano, so he played it for me and asked me to sing something on top of it. He told me what he had in his head was something super descriptive, picturesque and melancholy. I had just gone through a break-up so I had some ideas readily in mind. We flipped on voice memo and started playing around with different melody ideas. He then hit some chords for the chorus hit a resonance in the pit of our stomachs and what came out of my mouth was "dipped in blue." From there we constructed the other parts of the song structure. After we had written the song we took it to Adam Boukis, our producer, and together we tried to create sonic art piece around the lyrics and melody of the original song.
What is one fresh thing trending on the web that readers should check out?
I think on a more macro level, there has been a steady crawl towards a social justice awakening. Sometimes its easy to get caught up in the minutia of the headlines that carry us from day to day, but taken from a birds eye view, its becoming very evident that people are learning how to convert social media into an extremely powerful tool for social change. And it's expressed in a myriad of ways, from graphic design, to music, to video shorts and poetry. There is unprecedented access to platforms for people to be able to express themselves and to find an attentive audience. It's an exciting time.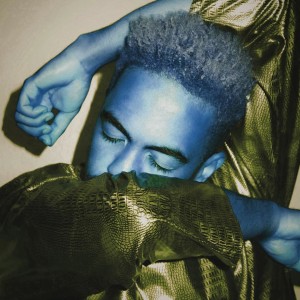 What is it about digital-soul that attracts you guys to this sound and vibe?
It's the contrast between the genres. Soul music has deep and specific roots that give it richness and uniqueness. As a black man, the tradition of soul music has always been closely intertwined with my identity. Growing up listening to people like Bill Withers and Stevie Wonder, not only do I find their music vastly fulfilling, but I also feel like their music is a part of who I am. On the other hand, Electronic music is the most modern musical art form that we have. Its something that I've seen evolve and grow during my lifetime. Electronic music is very closely tied to my millennial identity.
So when the genres are married, there is a lot of interesting tension there. It highlights a lot interesting dimensions about each style of music; old v. new, soulful v. sterile, specific v. limitless. There is a lot more to be discovered down this avenue.
What musicians/bands are you guys currently listening to?
Stevan: Hugh Masekela, Janet Jackson, Joni Mitchell, Bill Withers, Al Green, Chilly Gonzales
Cameron: Jamie xx, Caribou, Bonobo, Alabama Shakes, D'Angelo
Can you tell us about the inspiration for the track "Wild Child?"
Wild-Child started off as a song in the tradition of a "Hotel California". It's meant to be a mid-tempo jam, top down, cruising down Sunset Blvd. song. It's a song about letting go of inhibitions, forgetting what people think about you and living in the moment. We intentionally wrote the song to have a sense of narrative with different scenes and constant motion. In my head, the song starts on some sort of dance-floor, then you get in the car, then you get home with the person, then you're drinking drinks late into the night, then you're in bed with the person, during the outro you're fully "engaged", and suddenly it's the morning after. The song is purposefully theatrical and epic as a means of transporting you thru an electronically saturated love story.
What's next for Vector_XING, what can fans look forward to?
We have a few visuals coming out soon to accompany the first few songs from the EP, which will help further tell the story of Vector_XING and illuminate the journey of us as artists in a digital world. Most of our songs are created with a visual tapestry to accompany them. It's a really big component of our music to also express the visual aspect of the story we are telling. In as many ways as possible, we want to invite people into our world with the hopes that they might find/benefit from the similarities they find with it.
Stay in touch with Vector_XING: FACEBOOK | SOUNDCLOUD
Comments
comments