People who make music out of pure passion, this is what I find truly inspiring.
Latest posts by Jon Berrien (see all)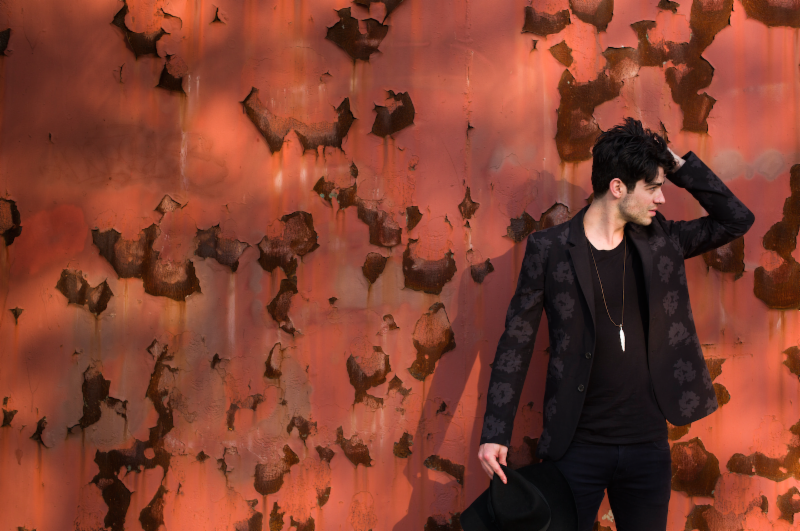 Featuring a distinct musicality that conjures up hard luck blues, outlaw country and early rock n' roll, New York based singer-songwriter Rett Smith, is premiering his debut EP 'Tularosa' exclusively on GroundSounds. The 6-track EP is a modern bluesy rock n'' roll masterwork produced by nine-time Grammy winner Joe Nicolo.
Check out the exclusive interview with Rett and stream the EP below. 'Tularosa' is officially out on September 18th!
For those just discovering your music, can you tell us a little bit about yourself and how you got started on this musical journey?
Well, I'm originally from the Southwest. I was born in West Texas and grew up mainly in the mountains of southern New Mexico. I started traveling the world pretty young as an athlete and the solitary nature of that lifestyle caught up with me early. The only way to cope with the demons creeping in on the road was to listen to the old country and blues records I grew up on listening to with my parents. Writing was a really natural thing for me and I never remember not having a notebook handy to try and put to paper what I was feeling. When sports ended I found myself running around New York City at 19 years old and really began racking up some life experience!
A couple years later I began studying guitar and music very seriously and all of the sudden found myself playing shows on the West Coast. Been a bit of a whirlwind but I wouldn't have it any other way.
What do you enjoy most about New York and how does it compare to Texas?
The energy in New York is unbelievable and extremely contagious. It's very easy to feel that it is the center of the Universe when you're in the city. Texas is like another country! I find myself always running away or towards one of the two. My entire family is from Texas so it will always hold a special place in my heart.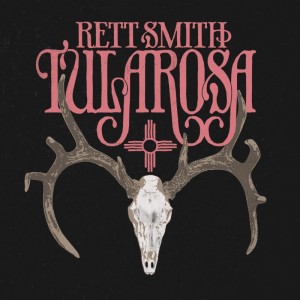 Can you tell us about working on 'Tularosa' and bringing it to fruition?
It came together really quickly and naturally. Joe Nicolo, who is an amazing producer and mentor of mine, decided we should record at his home studio in Philadelphia. It only took 2 days and we really got after it.  We had David Uosikkinen on drums and Chuck Treece and Mitch Beer playing bass. Complete monster players and we cut it live. I definitely wanted the energy in the room to translate to the record and Joe knocked it out of the park.
What inspired the name Tularosa?
Tularosa is a small town in Otero County, New Mexico not far from where I lived in Ruidoso.
It's a tough town and there isn't a lot of opportunity but people just keep their heads down and get to work. It's a place I always think about when I need a reminder of how things could've been, for better or worse.
Can you tell us about the writing and creative process involved with your track "Two Headed Dog?"
Two Headed Dog is actually a cover of the great Roky Erickson. He's a real musical hero of mine and his band 13th Floor Elevators from Austin basically invented psychedelic rock.
It's such a powerful song and I really wanted to do it justice.  
What is it about bluesy-rock that attracts you to this sound?
I don't really think about genres or styles when I write. I try to just be honest and let the sounds that come out take care of themselves. That being said, I have such a deep appreciation for blues that it's bound to come out in my playing.
What bands/musicians are you currently listening to?
I've been transfixed on Rev. Gary Davis for quite some time. There's an honesty in his singing and playing that is undeniable and he pierces the soul. Most "country" music now a days is unlistenable but Chris Stapleton is amazing. I'm also always listening to Black Rebel Motorcycle Club and a friend from New York called Fiona Silver. She has a beautiful, huge voice.
Can you tell us about the inspiration for your track "Warmest Winter?"
I wrote Warmest Winter while living in Los Angeles and things were really tough. I was missing the mountains and wasn't quite able to recognize the person I was becoming. When I wrote that song it gave me a perspective that I had been lacking and really helped turn things around for me. That's the song that Joe Nicolo heard and decided to have me come play for him. It's one of my favorites to play live as well.
We read that you will be hitting the road fairly soon, what do you enjoy most about touring?
You know, I really just love to play. I love for life to be interesting and to be able to share these songs is really a gift. I really try to leave it all out there every show and give the crowd all of my energy.
What's next for Rett Smith? What can fans look forward to?
I'd love to be able to keep putting out music and hopefully will stay on the road until the wheels fall off.  More records, more shows and keeping things unscripted and interesting is the goal!
Stay in touch with Rett Smith: FACEBOOK | WEBSITE
Comments
comments