People who make music out of pure passion, this is what I find truly inspiring.
Latest posts by Jon Berrien (see all)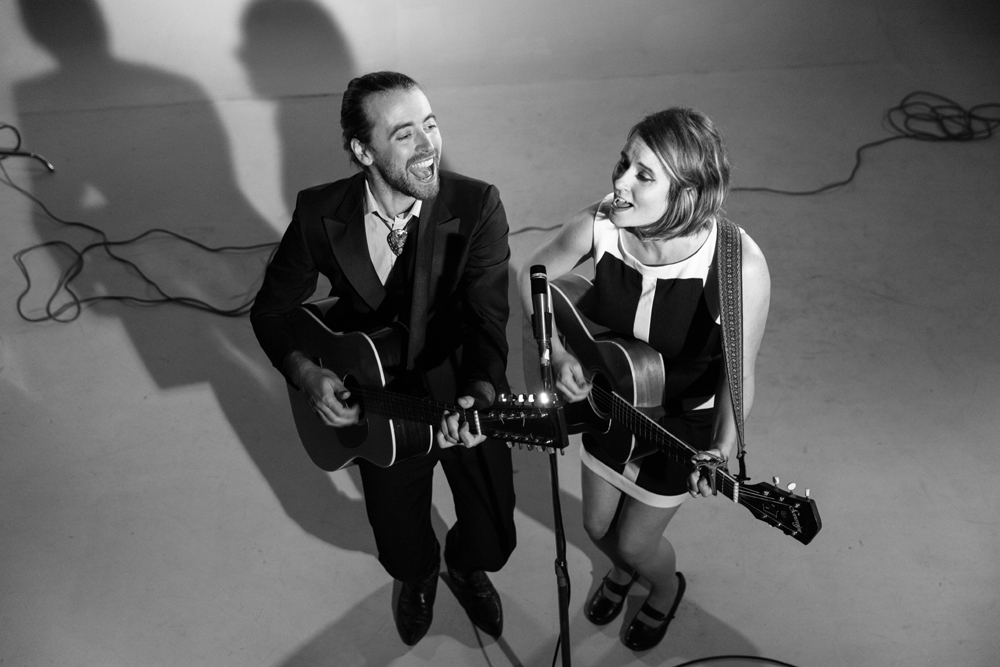 Featuring a compelling blend of stomping guitar rock, piano-based indie pop and classic country, siblings Derek and Erika Porter are at the heart of Nashville folk/pop-rock 4-piece Pageant. The band has recently been on the move, as they gear up for their forthcoming EP 'Endless Sun'. Featured on the project and premiering exclusively on GroundSounds is the fresh new track "Beautiful (Caught up in the Moment)."
Derek had this to say about their latest single:
"I wrote the song "Beautiful (Caught up in the Moment)" after ending a relationship and reflecting on what I wanted from a partner. Many people who hear the song think it's about this ideal love I was experiencing, but truthfully it's about what I wished I could have experienced. I considered what I'd learned in the past and how I wanted to apply that to my future. The second verse epitomizes that – 'Repetition's taught me love / is a balance beam we walk.' So to me, the song is very melancholy, although I can see how it could be taken the other way. In a way, I really enjoy that dual perception and I understand that, depending on how you're feeling, you could see it as an honest love song or an ironic break up song."
Stream "Beautiful (Caught up in the Moment)" below, 'Endless Sun' will be released on CD and digital formats on November 13th.
Stay in touch with Pageant: FACEBOOK | WEBSITE
Comments
comments