Latest posts by GroundSounds (see all)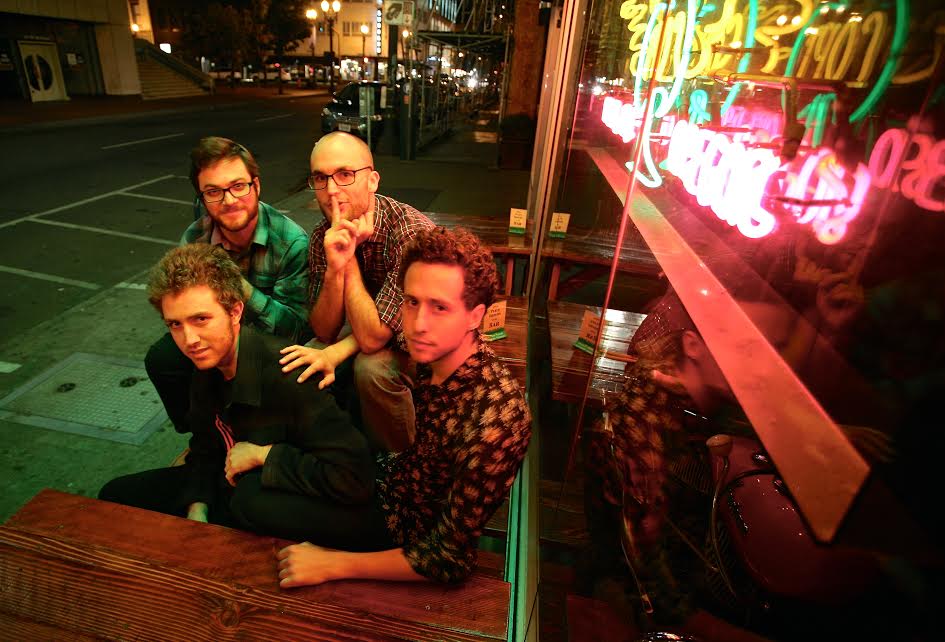 The Bay Area is currently brimming with a wellspring of new musical talent. Bubbling up on the surface is relatively new band Wicked Man who are readying the release of their new EP, Terreanean Tremors, on November 6th.
Blending styles from jazz to folk, Wicked Man call to mind contemporaries like Alt-J or Glass Animals, while holding a sound all their own. Groundsounds caught up with the band ahead of the EP drop.
​
Hi Wicked Man, thanks for taking the time to talk to us. How has your 2015 been so far?
2015 has been a big year for us, lots of growth and change. It's been about trying to make a life for ourselves as musicians, which at this stage entails very little sleep and way too many hours on the computer (laughs). It's given us a taste of the hard work that's in store down the road.
The current lineup of the band only somewhat recently rounded out. How have things evolved in your dynamic since?
Yonatan: Before, I spent long hours writing parts and arranging my songs so that the musicians I played with knew exactly what to do when they grabbed their instruments. With this line up, it's quite the opposite. I bring the skeleton of the song to the table, and we all work together on arranging it in a way that brings it to life. With different musical backgrounds, we concoct a sound that mixes our different tastes. There's a lot more soul and jazz influence in this project which is a step forward that I couldn't have done on my own.
You guys had a busy year of touring. Your sound lends itself really well to live re-interpretation or jamming. How does the Wicked Man live show compare to the Terranean Tremors EP?
We have made it a point in our recordings to differ from our live show. The EP is a lot more layered with woodwind instruments and additional singers we don't use when we perform. It forces us to be more creative and improvisational within our limitations in our live performance. There are twice as many musicians featured on the EP than we play with live.
What were you guys listening to when writing? What was the recording process like for the EP?
Our friend Alex Riddle helped us record drum tracks while Yona was on a 6 week trip to the middle east and Europe, but the majority of the rest of the material was recorded in our rehearsal space in East Oakland and various bedroom portable studio setups with easy access to the kitchen.
As a band, we were all listening to Hiatus Kaiyote's new record pretty much nonstop, that's the real common denominator.
Justin: I was listening to Wayne Shorter's Night Dreamer, Kamasi Washington's amazing record he just put out, Townes Van Zandt, and a lot of Dilla instrumentals.
Andrew: I was just getting really into St. Vincent, and also really obsessing over musicians from Mali like Oumou Sangare, Vieux and Ali Farka Toure etc. Also a lot of 90's hip hop & R&B: The Roots, De La Soul, Erykah Badu, Slum Village, D'Angelo.
Max: I was really getting into Unkown Mortal Orchestra.
Yonatan: I was listening to a lot of Bonobo, Sigur Ros, and finally getting a proper exposure to Animal Collective.
Your music features a lot of wonderful textures. How do you approach layering? A lot of bands get caught up in a cacophonous mess of over tooling on the back end.
We approach layering in a similar way to how we might back a cake. We start with the ingredients that are necessary like eggs and flower (drum and bass). We then add the sugar and baking powder (guitar, vocals and keys). The frosting is the stuff that we add last but never add too much. We always aim to limit how much overproducing we do. That way we keep it closer to the live performance, while also not getting carried away in the studio.
What are some of the larger themes on this EP? There's a really cool naturalist vibe that I'm picking up.
More than just a theme of this EP, but a current theme of our lives is that we have a long way to go before we are satisfied. In addition, much of the passion that inspired the music and lyrical content is concerned with issues of social injustices and white privilege.
Plans for 2016?
Tour, compose, record, repeat.
Stay in touch with Wicked Man: FACEBOOK | WEBSITE
Comments
comments