People who make music out of pure passion, this is what I find truly inspiring.
Latest posts by Jon Berrien (see all)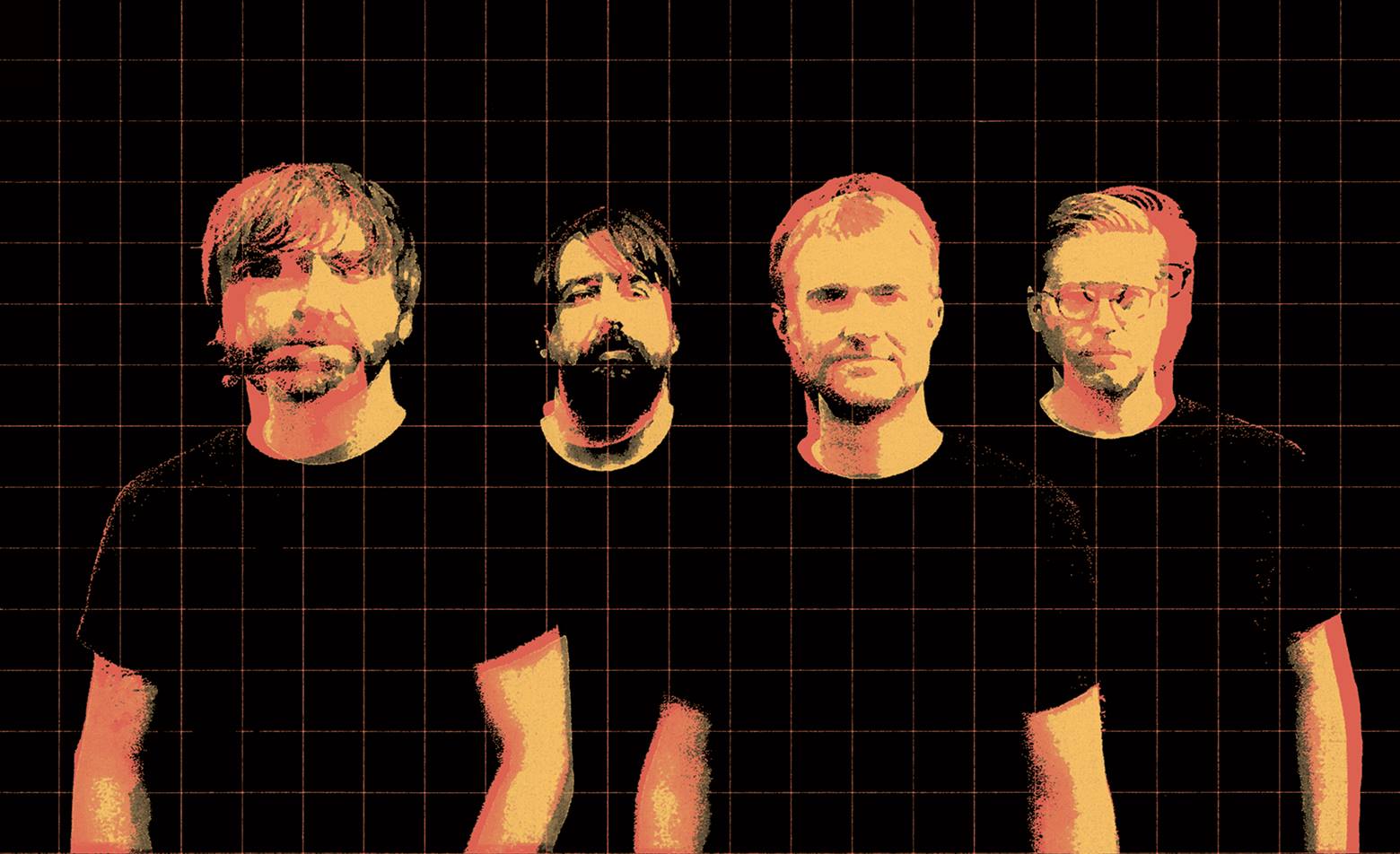 Georgia based retro-futurists Maserati, continue to forge the way as they create sonic goodness by blending krautrock and classic rock into one superb monolithic vehicle. Their latest album Rehumanizer, builds up songs bit by bit and breaks them back down to their barest elements, it will definitely perk up your eardrums.
GroundSounds recently caught up with the guys to talk about their latest project, musical inspirations and more, check out the exclusive interview below.
You guys have been rockin' out for a good second now but for those just discovering Maserati can you tell us about the formation of the band and how you all met?
Our original bassist Steve Scarborough and myself lived together in Greenville, SC in 99′. We were trying endlessly to start a band there but couldn't find anyone who worked. A couple months before we had planned to move to Athens I met Matt Cherry at a show at the 40 Watt Club there and we started talking about bands we liked. He was into Sonic Youth, shoegaze, Slint etc and we talked about getting together when we arrived in Athens. He told me that he "knew the perfect drummer" which was our original drummer Phil Horan. Once in Athens we got together in Phil's bedroom and just jammed. We did this once or twice a week for 2 months probably before we even decided to write any songs. A friend of ours asked us to open for their band the following month so we decided to start shaping some of the ideas we had. One month later in the summer of 2000 we had 5 of the 6 songs which ended up on the 37:29:24 EP.
What do you guys enjoy most about Athens?
I just moved from Athens but I lived there for 15 years. I think one of the best things about it is if you are a musician especially it's nurturing. It's cheap to live, tons of creative people and always some sort of music scene happening.
What is one thing every visitor should see or do? 
Go to a show at the Caledonia, shop for records at Low Yo Stuff and have Mexican food at Agua Linda. Whenever I make it back I will do those 3 things in no particular order.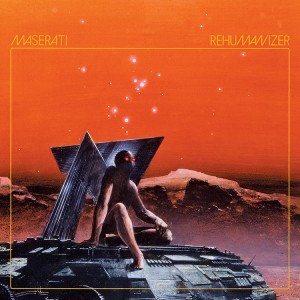 Can you tell us about working on and bringing your latest album Rehumanizer to fruition? 
We worked on ideas for it for about a year. Each of us are always collaborating with one another with whatever guitar part, bass line, synth part etc so it took about a year to scratch out the ideas that ended up on the record. We knew for this one we wanted to do it all local in Mike's studio so I feel that extra time and attention really paid off on this one as opposed to our other records.
What inspired the album name Rehumanizer? 
Its two parts really. One was both songs Rehumanizer 1 and 2 were originally one song. We kept coming back to the Andy Summers style guitar parts on it and wanted to reference it from something from The Police. There is a song on called "Rehumanize Yourself" on Ghost in the Machine and Matt suggested that be the title. We all liked it and also how it brings to mind the merging of man and machine which is what we've been pushing more on the last couple records..
Can you tell us about the writing and creative process involved with the track "Rehumanizer II?" 
That song in particular was the Police-style guitar part that began the idea of us along with the baseline I believe. We just kept adding more parts to it until it rocked sufficiently and fit with part 1 as well. I'm really happy with how that one in particular turned out.
With some Pink Floyd influences and the addition of vocals, can you tell us about the musical evolution of Maserati and the direction you guys are headed sonically? 
We started 15 years ago so the evolution of the band is pretty drastic. All he members have evolved what they listen to and like so it's been a pretty natural progression. We've also never wanted to repeat ourselves and make the same record so it's pretty important to keep ideas fresh and try to better ourselves. The past 5 years it's been all about seeing how much electronic elements we can add to the bands sound and still keep it very much us. Who knows the next record might be all drum machine and vocals haha..
You guys will be on a European tour very soon, what do you guys enjoy most about being on the road? 
I'm a food lover so usually my first thought is what awesome cuisine we are gonna find or have haha. We also really love playing live. There is something to be said about playing in front of a packed, capitative audience that really makes it all worth while.
What cities are you looking forward to check out the most? 
We've never played in Barcelona or London so really looking forward to that. Berlin for the awesome döner and Roma for the pizza too..
What musicians/bands are you guys currently listening to? 
I'm the worst about discovering new bands so Matt would be the one to ask this question. But last 5 records I've played on my record player are:
– Magma: Mekanïk Destruktïw Kommandöh
– Ashra: Blackouts
– The Beatles: Rubber Soul
– The Stooges: Funhouse
– Gary Numan: The Pleasure Principle
After the tour, what's next for Maserati what can fans look forward to?
The continued demoing and hopefully a new record that they will like somewhere down the road!
Stay in touch with Maserati: FACEBOOK | WEBSITE
Comments
comments