Favorites: Bloc Party, 3EB, Gaslight, Tokyo Police Club, The Kooks, Pete Yorn, Andrew McMahon
Latest posts by Jake Craney (see all)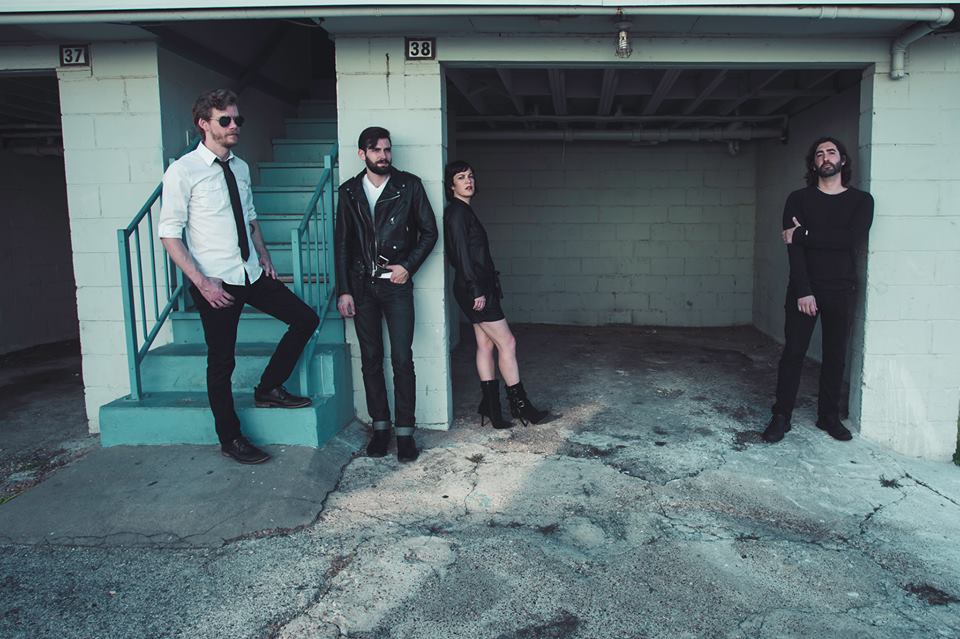 Photo by Kate Blaising
Austin, Texas indie-rockers Darkbird are about to unleash their new EP I Remember Feeling My Fingers Slip on Dec 3. The EP is instantly gripping and a pleasant surprise for a usually quiet month of December. Today we're excited to premiere "Fatal Flaw," a track that draws you in lyrically, then explodes with a hook that'll have you singing along with your fist in the air.

On "Fatal Flaw," vocalist Kelly Barnes:
"i was driving by one of those pop-up carnivals on the side of the freeway when for some reason the lyrics "i wanna go to your carnival. let me eat the cotton candy. let me get on top, big top," came in to my head all at once. from there the song turned into a cruel, twisted love song. we've all wanted something or someone we cannot have for the sole reason that we cannot have it. i was experiencing these feelings about a man and while they are kinda crazy, they're pure passion. right or wrong, passion makes us feel alive and sexy. this is darkbird's dirty little song and who it's about is my dirty little secret."
Stream the track below and be sure to stay updated with the band online and grab the EP on Friday!

Darkbird Official Website | Facebook | Twitter
Comments
comments