People who make music out of pure passion, this is what I find truly inspiring.
Latest posts by Jon Berrien (see all)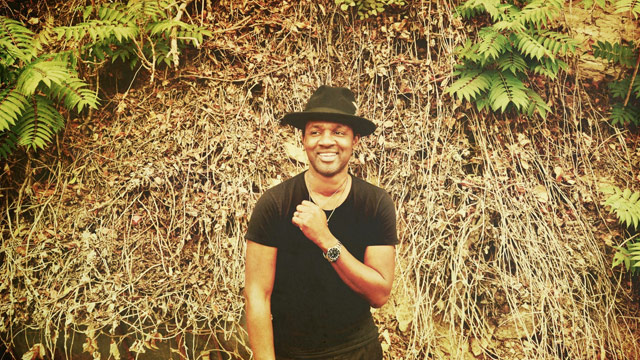 LA based soul singing guitarist David Ryan Harris has been on the move with his latest album 'Lightyears'. The LP features guest appearances by John Mayer, Indie.Arie and Nikka Costa, it's pure sonic goodness with relaxed vibes. GroundSounds recently caught up with David to talk about his latest project, musical inspirations and more check out the exclusive interview below.
GS: For those just discovering David Ryan Harris, can you tell us a little bit about your background and how you got started with music?
I started in Atlanta in a punk/funk/soul band called Follow For Now. We toured around the country, primarily in the southeast with bands like Fishbone, Bad Brains, Pearl Jam and Red Hot Chili Peppers. Having such an eclectic band so early in my life/career has really helped inform all my musical explorations since. After that band broke up in about 1994 I produced a couple artists from Atlanta while trying to figure out my next move. The next move ended up being a solo record deal with Columbia. The record was just about 1 part everything I loved musically which was great for me creatively, but terrible from the label's perspective. We parted ways in 1997, and aside from a record that I made with my band Brand New Immortals called Tragic show and playing guitar with John Mayer, I've been doing solo stuff and producing/writing with other artists ever since.
GS: You currently reside in Los Angeles, what do you enjoy most about this city?
Los Angeles is always full of new dreamers. There's a constant influx of bright eyed optimism and I think that gives life in this city a sense of hope.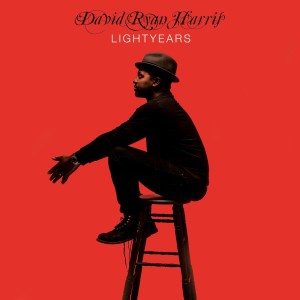 GS: Can you tell us about working on your fourth full-length album Lightyears and bringing it to fruition?
I'm generally a "glass half full" kinda guy and couple years ago I started to feel like I wanted to say something in a voice that had a sense of hope without sounding preachy or hokey. I wanted to create a body of work that felt like it could be the soundtrack of walking into the light after a long time in the dark.
It took a while to get it all together in terms of scheduling all of the individual guest artists and in between me working on other people's projects. I don't think I'll ever take that long to make a record again. I really wanted this to be a snapshot in time, but because it took so long it ended up more like a smeared photo instead. The subject moved, but the lens was too slow to keep up.
GS: Can you tell us about the writing and creative process involved with the track "Our Day?"
That is an interesting one! A friend that does advertising work back in Atlanta called me and asked if I could write a song to be used in a commercial that was going to celebrate the 20th anniversary of the Georgia Lottery and all the good things that it's proceeds have done. It was supposed to be 30 seconds long, so I wrote what is basically the first verse. They decided on another song instead and I didn't really think much about finishing the rest of the song. About 4 years later, I was going through some demos of mine with a friend and the 30 second version came on. He freaked and said that I really needed to finish it and make it a full song. A lot of times it's difficult to revisit the space of something that was started so long ago, but my friend asked me about it every time we spoke. Eventually I finished it and it became the emotional centerpiece of the record. Everything else falls around that song.
GS: What was it like working with Indie.Arie and John Mayer?
Just really fun times. I've been friends with them both for over 15 years.   I knew that I wanted there to be a buoyant joy that built throughout the song and India was perfect for that. I knew that I wanted there to be a simple joyful guitar melody on the end of the song, kinda like something George Harrison would play. That's all the direction I needed to give and John nailed it.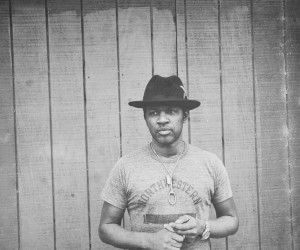 GS: What inspired the album name Lightyears?
I love the double entendre: Years being light in terms of optimism. No heavy stuff; just the realization that we are currently living what will become our "good old days" and the idea of the future being a white light that we are moving towards. Somewhere in the middle is the sweet spot.
GS:  You are currently on a fall tour, what do you enjoy most about being on the road?
I love seeing the country from a moving vehicle. I love seeing the joy on people's faces when they hear a song or a lyric that resonates with them. That look of "Oh! Me too!! I've felt that too." is priceless. As much as I love being in the studio, I don't really get validation until I play the song in front of people.
GS: What musicians/bands are you currently listening to?
I love Queens Of The Stone Age, Kendrick Lamar and The Belle Brigade in terms of newer stuff, but I probably listen to more over stuff than anything. I've gotten back into Simon & Garfunkle's "Bridge Over Troubled Waters" record and I'm always listening to Sly & The Family Stone's "There's a Riot Going On" or "Fresh"
GS: After the tour what's next for David Ryan Harris? What can fans look forward to?
I want to do a full band tour with the new music if I can afford to, but in the meantime, I'm going to be recording an new EP in the next month or so that I hope to have ready for release in the spring/early summer 2016
Stay in touch with David Ryan Harris: FACEBOOK | WEBSITE
Comments
comments