Favorite Artists: Jungle, Tycho, AM & Shawn Lee, Daft Punk, Radiohead, Bonobo, Kurt Vile, Washed Out
Latest posts by Brendon Goldwasser (see all)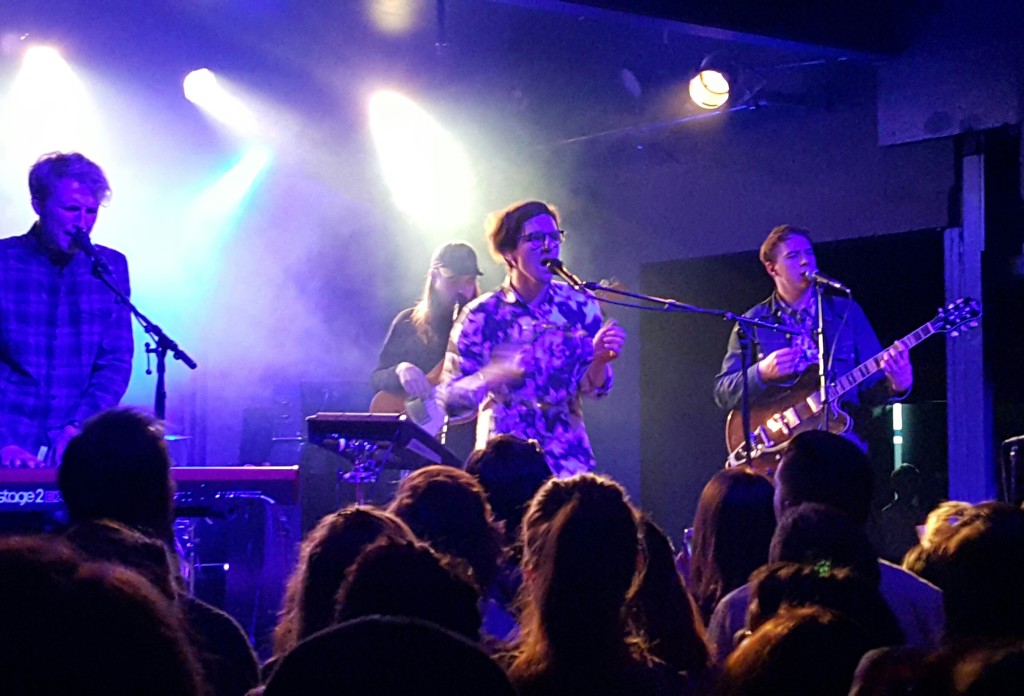 It's a cool evening in the Echo Park neighborhood of Los Angeles on a Monday night in December. The crowd inside begins to grow and the energy is lively. For a Monday night, everyone is in great spirits, excited for the rare opportunity to catch Singer-Songwriter/Indie-Pop artist Dan Croll for an intimate performance.
Dan recently premiered his first new song of 2015, "One of Us", on Annie Mac's BBC Radio1 show. His debut album From Nowhere was released in 2014 to critical acclaim and followed by sold-out nationwide tours on both sides of the Atlantic. As I said earlier, this show was one of only two U.S. shows this Winter, so it was truly a special experience and he took full advantage of being with the crowd, constantly sharing his thoughts and gratitude for the support.
Dan was an excellent singer and performer throughout the whole set. He was also backed by a truly solid, well-rehearsed and passionate band (John Stark – Bass, Vocals / Jacob Berry – Keys,Vocals / Jethro Fox – Guitar, Vocals / David Kelly – Drums). Dan played some great picks from his debut album including tracks like "Compliment Your Soul," "Thinkin Aboutchu," and "In/Out." Towards the end of the set he played some unreleased songs and his new single "One of Us." I hadn't been out to a show in a few weeks and can personally say Dan is a breathe of fresh air and I highly recommend seeing him if you have the chance. Pics below!
Comments
comments