People who make music out of pure passion, this is what I find truly inspiring.
Latest posts by Jon Berrien (see all)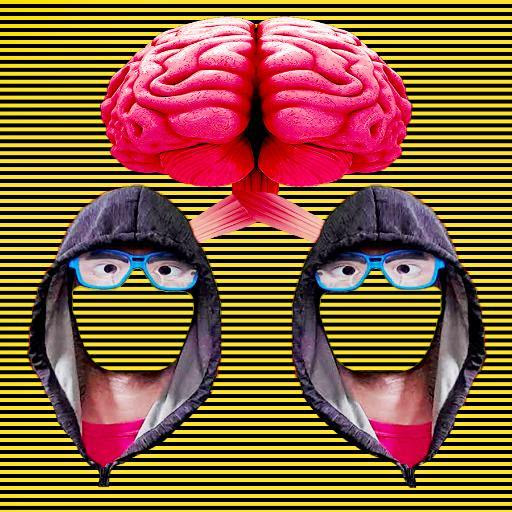 Washington, DC / Virginia Beach-based garage-rock band, Blankus Larry, are gearing up for the release of their forthcoming self-produced sophomore album, P​roblemo​, it is slated to drop February 5th. Featured on the LP and premiering exclusively on GroundSounds is the fresh new track "Your Boy Is Bad Inside."
Vocalist/guitarist, Durdy Larry had this to say about the bands latest single:
""Your Boy Is Bad Inside" is about a song.
Usually the meaning of a song is not as important to me as the feeling of it is.
Maybe I like painting more than poetry?
Maybe one day I think visual arts are a puppet show and I only like writing.
Then the next day I might feel words are too limiting or it might be all the same.
Maybe I like singing more than talking?
Maybe when I write, I think… Or maybe when I write it's so that I finally don't think at all!
Maybe music is for the listener, not the writer or performer, to decide on.
Or maybe this song's about being tired of intentions.
I tried to muster up a palatable answer for what this song is about, and instead it just took me to a dark place and made me antisocial for the last week.. memories of growing up in an abusive Bible Belt home and community, being locked in seclusion in padded rooms for days as a kid, my mom burning all of my songs and rock 'n' roll records and posters, all the way to kicking heroin or quitting a bullshit dead end job or being shelved by a label with a record you worked your life on.
I don't know.
Maybe it's a song about rock and roll and me against the world.
I do express my deep gratitude for your listening…
Getting too worked up…
This song's about needing a catharsis!
Come to a Blankus Larry show before I explode!"
Stream "Your Boy Is Bad Inside" below and check back for more on this band soon.
Stay in touch with Blankus Larry: FACEBOOK
Comments
comments