Favorite Artists: Jungle, Tycho, AM & Shawn Lee, Daft Punk, Radiohead, Bonobo, Kurt Vile, Washed Out
Latest posts by Brendon Goldwasser (see all)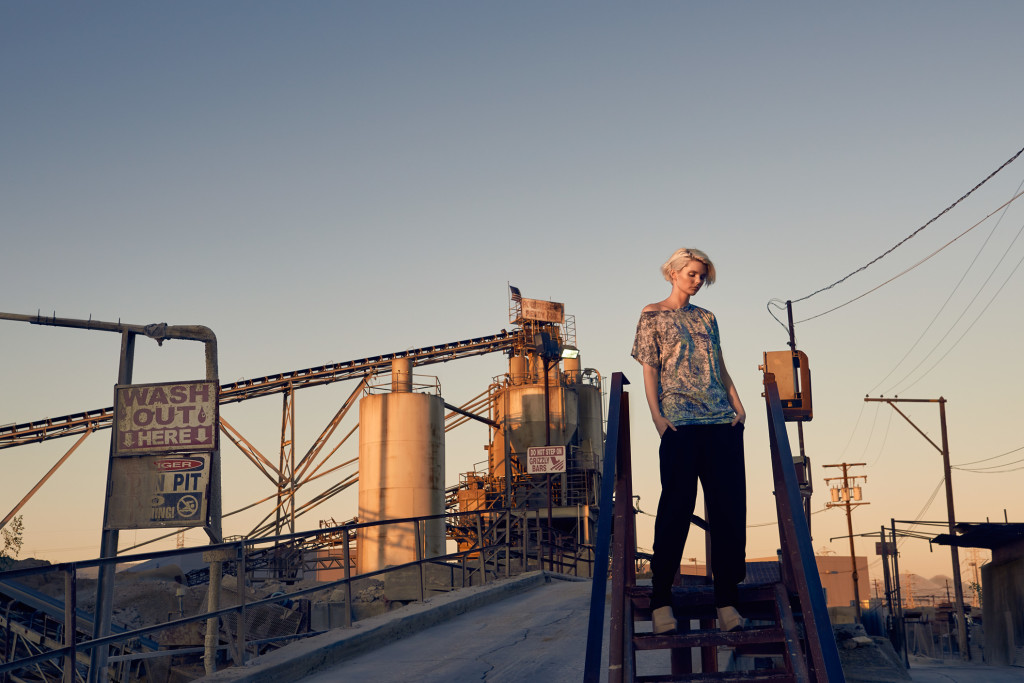 I've always loved the intersection of fashion and music, both on stage and off stage. They're both extremely vital ways of expression and are also highly subjective. It's what happens off stage, from the designers' point of view, that I'd like to focus on for this new feature. I want to highlight how designers and creators in the fashion world draw inspiration and motivation from musicians and artists. I truly hope, that because of these conversations, other designers and musicians can find their own inspiration in these songs, thus creating a full circle of influence and taste.
We chatted below with Jordana Howard, the founder and designer of local clothing brand Echo + Air, about fashion, music, and how it all comes together in the end. Enjoy a carefully curated playlist by her below the short interview, including some her favorite songs that she's currently (and most likely always) listening to and being inspired by. Photos included are of the new Spring Collection, which was launched a couple weeks ago.
GS: How big of role does music have when you're creating the design and look of the brand?
JH: For me design and concept always starts with a mood. I have to get to that hidden place that feels expressive. Sometimes, I have a concept in mind and sometimes I'm a bit stuck, so I use music to get to that place. Classical music can really help get your brain working the way you want it to. For Echo and Air, our brand has an ethereal quality, both visually and in a tactile way. The colors, the fabrics, the movements, and the story all tie into this otherworldly feeling that is light and dark. Most of the music, I am drawn to possesses those elements.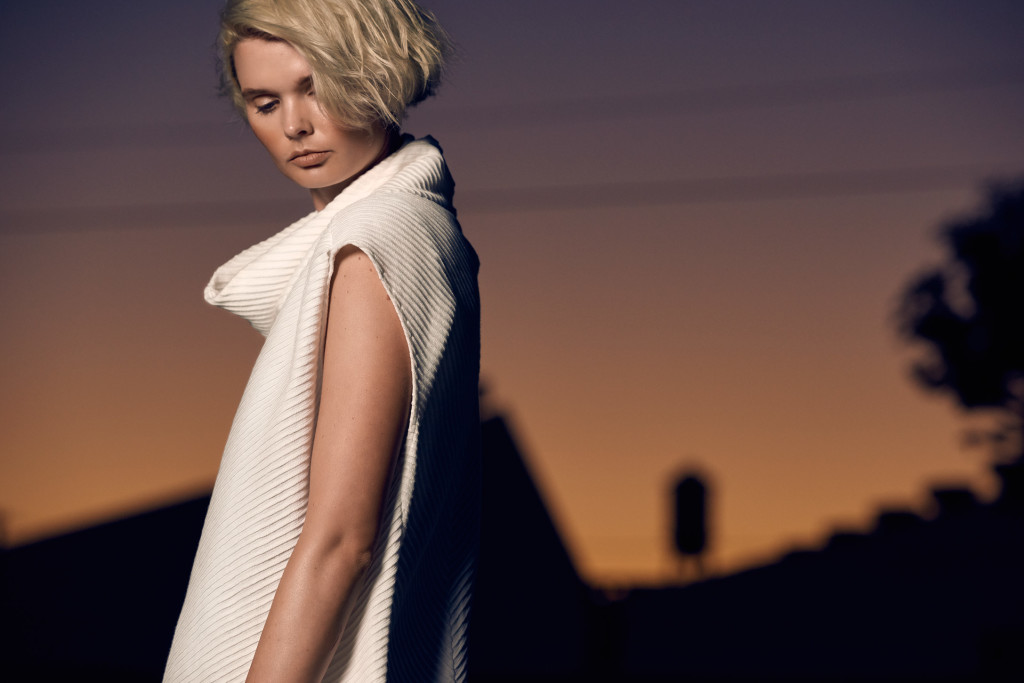 GS: What is it about specific genres or styles of music that really draws you in?
JH: I love the storytelling in music through lyrics and sound progression. Albums are really the best way to tell a story. I hope we can get back to that as a culture. "This is Hardcore" by Pulp is definitely in my top ten of favorites. I think it's an example of a perfect album. It feels cinematic, because the storytelling is brilliant on all levels. I have no musical talent, so I naturally understand it in a visual context. It's hard to deconstruct it all, but I definitely think it comes through in my designs. For our Spring Collection, it has this personal nostalgia to it. I had just watched "Montage of Heck", so I was a on total Nirvana kick, but also listening to specific bands like The Adolescents, Sonic Youth, Babes in Toyland, and The Stooges. I kept thinking about this idea of boredom and how it can spawn creativity and self-destruction. And then, you grow up and that part gets lost, and as an artist, you are always trying the reconnect with that spirit.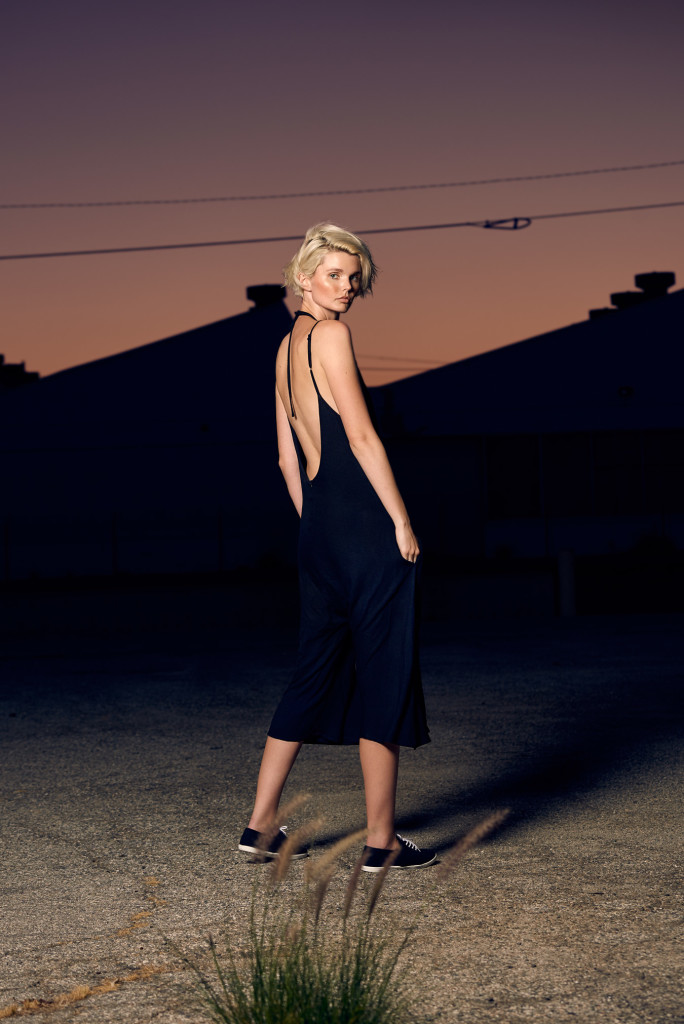 GS: Living in Los Angeles, you must be exposed to lots of live music events. Do those experiences help play a role in how you approach your work, as well?
JH: Yes, definitely. The musicians themselves are truly inspirational. I feel there's this beautiful thing about performing and being uninhibited, not necessarily vulgar, just completely immersed. As designers, we are more restricted, it's not a performance for us, but perhaps a performance of the clothes and the people wearing them (maybe in an editorial). But its still removed. I admire that about musicians. I feel they give so much of themselves to the world. David Bowie, Bjork, Iggy Pop, Patti Smith, Kim Gordon, Fiona Apple, Kurt Cobain, too many to name all provide me endless inspiration. In my next life, I hope to be a musician!
PLAYLIST:
"Hall of Ice" / Lebanon Hanover

"Venus in Furs" / The Velvet Underground

"Wild is the Wind"/ David Bowie

"Capitol"/ Trust

"Funnel of Love"/ Squrl

"Into the Night" / Julee Cruise

"The Missing Message" / Lansing Dreiden

"This is Hardcore" / Pulp

"Berlin Lovers"/ Still Corners

"Red Right Hand" / Nick Cave & The Bad Seeds

"Falling" / Xiu Xiu

Comments
comments