People who make music out of pure passion, this is what I find truly inspiring.
Latest posts by Jon Berrien (see all)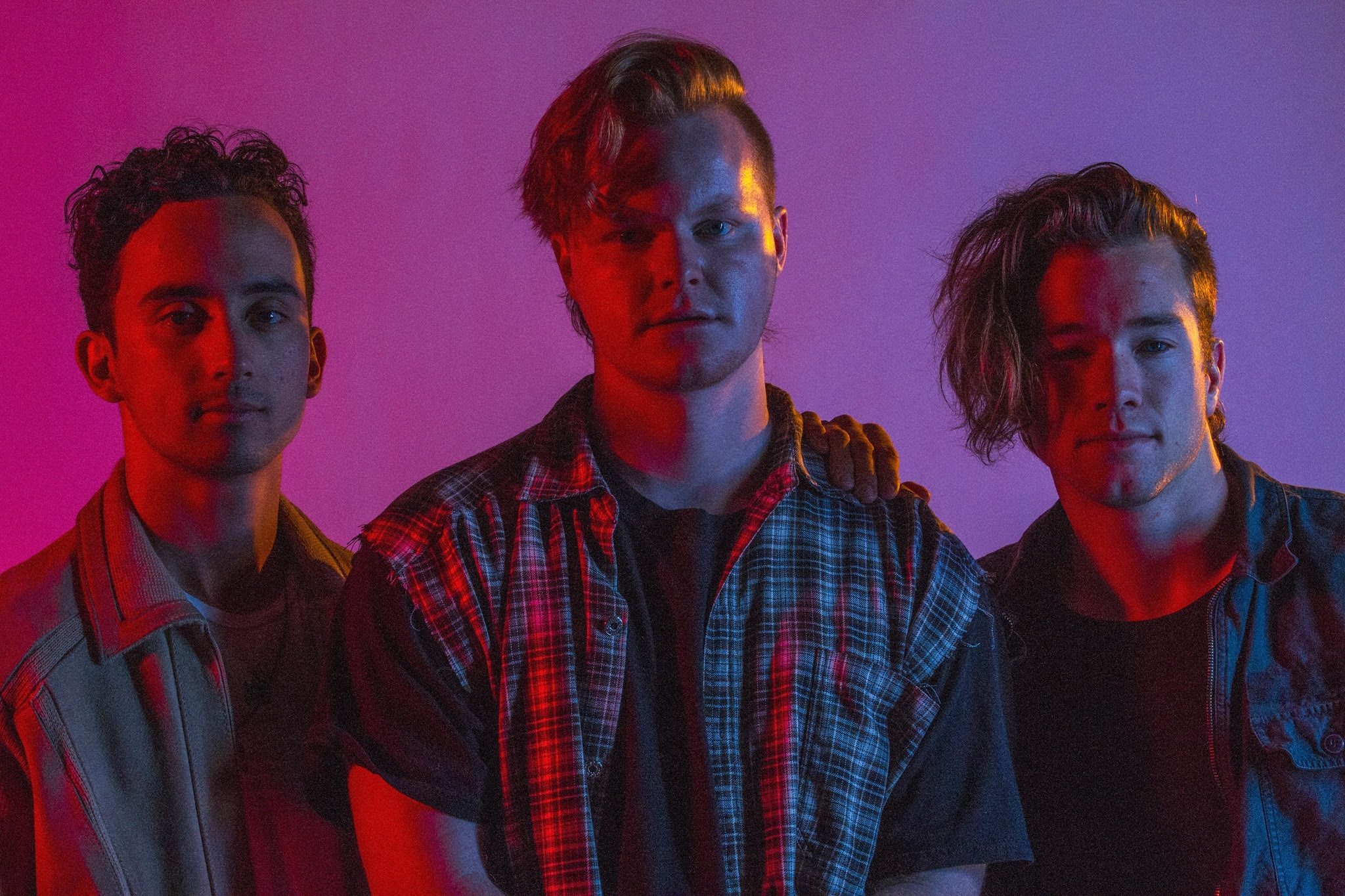 With smooth layers of synth and chill vibes, Los Angeles based indie-pop trio WYLDR have been making sonic goodness as they gear up for their forthcoming 'Gypsy Queen' EP.  The band recently formed when Will Winters met guitarist Taylor Van Ginkel and multi-instrumentalist Michael Matta. Together the guys have a bright future ahead, GroundSounds recently caught up with the band to talk about their latest tunes, musical inspirations and more, check out the exclusive interview below.
For those just discovering WYLDR, can you tell us a little bit about the formation of the band and how started making music?
Mike and Tay heard me listening to music that we were all really into. After we jammed a few times and noticed we were into the same stuff I decided to show them some original material. A few weeks later we recorded the first four songs we ever wrote together. The rest is history.
How did you decide on the band name WYLDR?
We just chose it. It means nothing! We like the one word all caps vibe.
What do you guys enjoy most about Los Angeles?
That's a hard question! LA is amazing! We live just outside of it, so the city still seems magical to us. There is so much culture and creativity here. All of our friends in LA are doing amazing things. LA is so grungy and so glamorous, it's perfect.
Can you tell us about working on and bringing your forthcoming EP Gypsy Queen to fruition?
Gypsy Queen came about during time where I was regretting the end of a relationship. They were the very first songs that we wrote together. We recorded it in a few days with a friend who did a great job.
What inspired the EP name Gypsy Queen?
The name comes from an old relationship of mine. I don't want to get to specific. This is something she had referred to herself as in a cute and creative way. That's all I'll say.
Can you tell us about the writing and creative process behind "Savage?"
Savage was actually written a while before the other songs. It came to me at the end of a difficult relationship. I brought an old version to the guys and we changed up some chords and the key to make it more badass. We want big and theatrical sounds. We wanted to capture the drama of the story in the way we composed the music.
What do you guys enjoy most about performing live?
Live is our favorite part about this. We enjoy writing of course, but it gets so in our head. But live we get to share our art with other people and that's how it is supposed to be! Live we are able to get a little wild and dance and be rock stars. We haven't played a show yet that hasn't been amazing! We are very fortunate.
Can you tell us about the inspiration for your track "Everything's A Dream?"
Everything's A Dream is about literal dreams I'd have of this past relationship. I'd wake up feeling so much regret and shame and love. The dreams would be so happy and good, but in reality the relationship wasn't like that. We wanted to create the soundtrack for someone's love experience.
What musicians/bands are you guys currently listening to?
We love all of it. We love the new The 1975 record, The Japanese House kills too. We all weep together STILL when we listen to the Sufjan record. A band called Porches just out out an amazing album. There's so much amazing art out there. We are still eagerly waiting for new Drake, but aren't we all.
What's next for WYLDR? What can fans look forward to?
So many of the greatest shows you've ever been to. Just kidding, but we love playing so we want to do as much of that. But we also have so much new material we are finishing up. We are making moves and working hard! It's a long and difficult road to get to where we want to be but we love it.
Stay in touch with WYLDR: FACEBOOK | WEBSITE
Comments
comments