People who make music out of pure passion, this is what I find truly inspiring.
Latest posts by Jon Berrien (see all)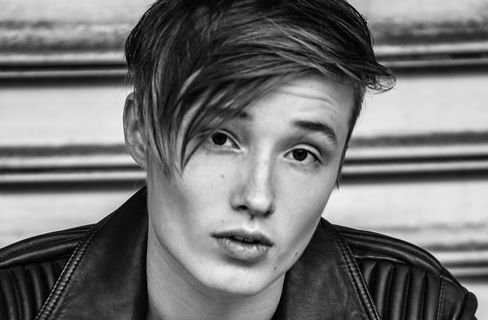 Finnish pop-star Isac Elliot has been selling out arenas across Scandinavia, he's opened for One Direction and his multi-platinum debut album is one of Spotify's most streamed Nordic albums of all time, now he is gearing up to go global.
Isac's latest music video for  "No One Else," features X Factor USA finalist Carly Rose Sonenclar, it also features a whole lot of canvases, paint and special effects.  GroundSounds recently caught up with Isac to talk about his latest endeavors, musical inspirations and more, check out the exclusive interview below.
What was it like shooting the music video for "No One Else?"
At times video shoots can be boring with a lot of waiting and just sitting around. Here we just goofed around all the time, had dance battles, played around with paint and just had a blast.  The team that did the production made sure the set was a fun atmosphere.  So even though it was a long and very cold day, it was definitely one of my favorite shoots ever. The girl in the video, Carly Rose Sonenclar, was in the X-Factor some years ago. We watched that season and I had a HUGE crush on Carly. When I got signed at age 11, I made a list, just for myself and for fun. A list of things I wanted to achieve. There were things like "play a sold out show," "have a #1 single" and "meet and hug Carly." I was lucky to check off the other things on my list but not the one with Carly. Had kind of forgotten about it. Then my dad got an email from my management a few days before the shoot saying "we booked this American girl Carly Rose Sonenclar as the girl in the video." I was like NO WAY! It was amazing. So to meet her, hang with her and stuff was awesome. I even told her this story.  Its crazy how things work out some times.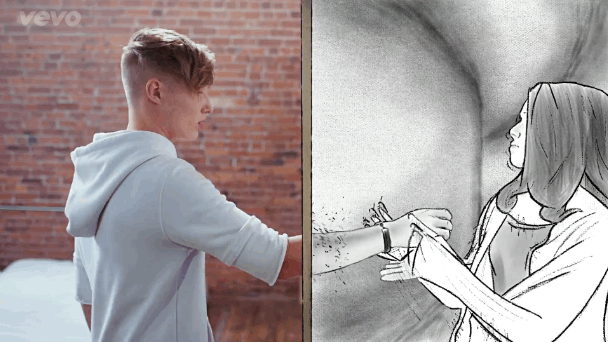 What are your thoughts on being a teen heartthrob?
I don't really think about it. Of course it is super cool that girls are into my music. I love my fans to death. They do so much for me and I always go out of my way to take time with them at airports, outside studios and hotels, at meet and greets and online. They just want a little bit of my time. And I love giving it to them. That is why we are always late 🙂 of course at times it can get a bit hectic, but my security knows that I want to meet my fans and show them how much I appreciate them.  So even when it gets a little crazy, as long as everyone stays safe and no one gets hurt, I'm all for meeting as many of my fans as possible.  I mean, I'm 15 and many girls like my music. I really can't complain.
When performing on stage, what typically goes through your mind?
Performing on stage is the best. I just love it. It is a special state of mind. I really don't think too much. Before any show, I've rehearsed so many times, so the performance part really comes naturally without thinking.  I can just focus on taking in the atmosphere, the energy from the crowd and try to interact with the audience as much as possible. I also try to be spontaneous and play off the different situations so that every show is not exactly the same.  As long as the fans leave having as much fun as I did, then I feel like I've done my job.
Can you tell us a little bit about the Isac Elliot app?
The app is out now, or actually it is the new version of the ISAC ELLIOT APP. YOU CAN GET IT for every phone and tablet. It brings together all my socials, there is an ellioteer chat where I can chat with fans and where fans can chat with each other. There are different charts like the Spotify chart, the YouTube chart, the daily chart, the weekly chart and the monthly chart. You can collect points by doing different kinds of quests or by playing games that are on the app. Then we have prizes for the different charts. Like Skype calls, merchandise etc. You can also get collector cards and achieve different types of ellioteer levels. There are also Isac Elliot emojis 🙂 It is a huge app and it really takes time to find everything and go through every quest, every game and every level. I don't think anybody has gone through everything yet.  But I'm sure that won't last too long.
What musicians/bands are you currently listening to?
Well I listen to pop music a lot. Everything from Michael Jackson to Beyoncé to Shawn Mendes. Great singers and the ones who's records I have been practicing singing along to. Straight out pop. Right now I'm also listening to a lot of DJs and hip hop. I think its good to listen to all types of music and not be limited to just one artist or genre.  That's one of the good things about having all of the new streaming technology is that there is access to so much new music.  Why just listen to one style?  Give me some drake, give me some Bieber, give me some 5sos.  I love it all.
What's next for Isac Elliot, what are you currently working on?
I have a lot of great things in the pipelines.Right now we are working on my next album which will be the first international release. I have a lot of summer festivals over here in the Nordics and the Baltics. There is also a mall tour in the us coming up during the summer. Lot's to look forward to. And I can't wait to share it all with my fans… Even the ones that haven't found me yet 🙂
Stay in touch with Isac Elliot: FACEBOOK | WEBSITE
Comments
comments