People who make music out of pure passion, this is what I find truly inspiring.
Latest posts by Jon Berrien (see all)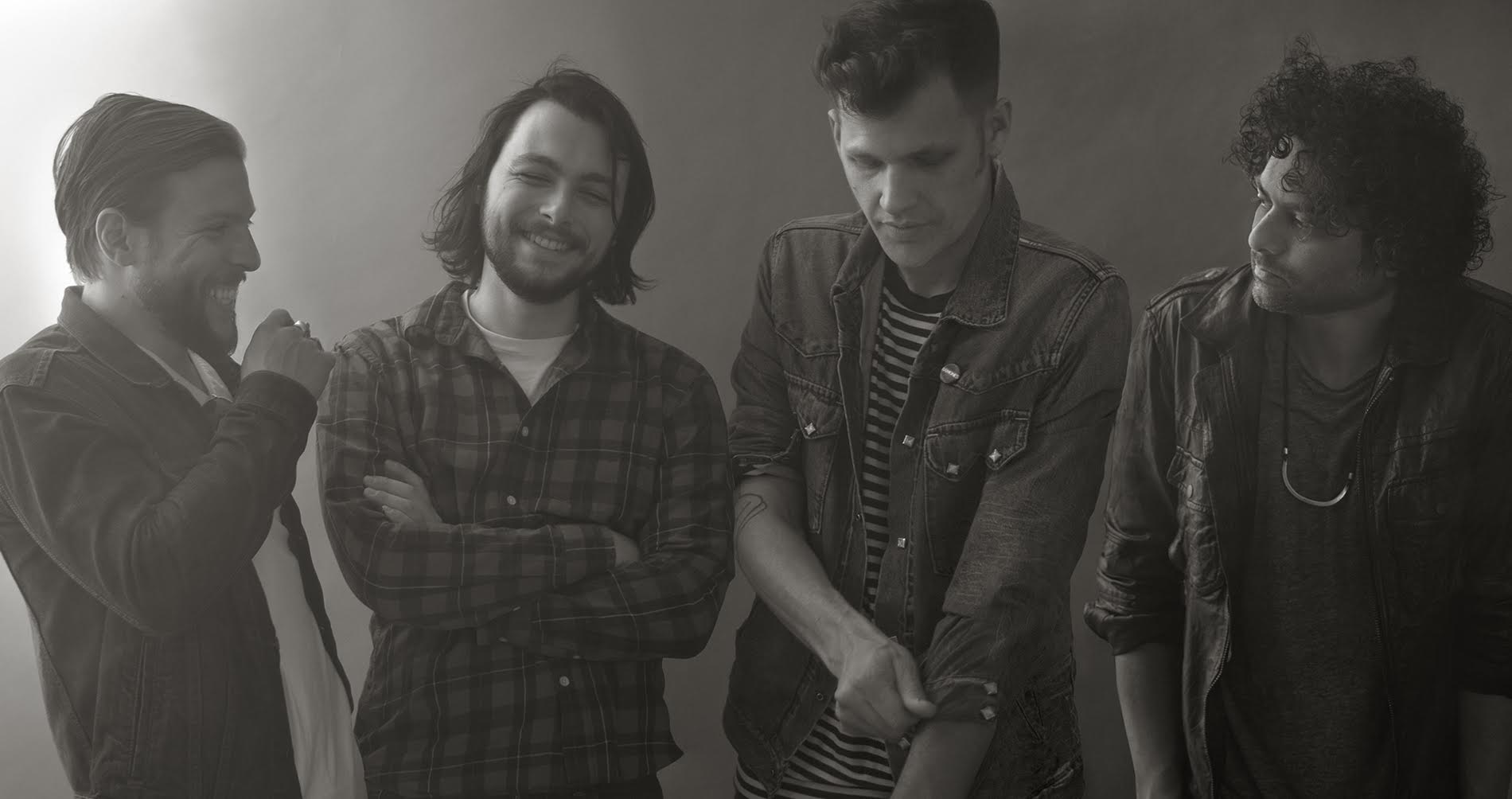 Brooklyn cosmic country-fried rock n' rollers, Marco With Love, recently dropped their new full-length album entitled Smothered & Covered. "This album is the fulfillment of a lifelong dream to name a collection of songs after the Smothered and Covered hashbrowns at Waffle House," explains vocalist, guitarist, & founder Marco Argiro. 
Mission accomplished, the album is definitely as delectable as it sounds, GroundSounds recently caught up with Marco to talk about the bands latest project, musical inspirations and more, check out the exclusive interview below.
For those just discovering Marco With Love, how did you guys form and start making music?
I met our  drummer Peter Landi years ago at a Rock 'N Renew event I was DJing in the city. We played music together for the first time when we supported our friend Jonny Lives for a string of live shows. He then joined my other band, The Killing Floor, for a couple years, and together we toured Europe and North America extensively, becoming great friends along the way. I was introduced to bassist Subodh Samudre at a ping pong tournament being held at the Corbis offices in NY and we quickly bonded over mutual respect for power pop bands from the 90's. That night we talked about getting together to play music at some point. A few years later I met Blaine O'Brien during one of my solo shows at the 11th  Street Bar in the East Village, where he was playing pedal steel and harmonica for the band Brothers. Up until that point I had never seen anyone play steel guitar up close, and I was blown away by the sounds he was putting out. After asking if O'Brien was a fan of "Sneaky Pete" Kleinlow, I asked him to sit in with the new project I was putting together. The core of MWL's lineup was in place and the rest is history.
What made you all decide on the name Marco With Love?
When we first started playing as a live band we were playing the songs from my second solo LP  Love, but we didn't actually have a band name. We didn't see ourselves being called "The Marco Argiro band" or anything like that. Marco With Love had a cheeky little ring to it. Kind of like an old post card would read from the fifties, or an old James Bond film title. When I called up my band mates to tell them the idea for our potential name, it turned out they were on the same page and had been thinking the same thing. So it stuck.
What do you guys enjoy most about NYC? What is one local spot every visitor should check out?
We love this city for a number of reasons, for starters the diversity, the creative people, and the food. The fact that you can get just about anything to eat at all hours of the night if you look hard enough is pretty comforting. It also doesn't hurt knowing that on any given night one or more of your favorite band's could be coming through town to perform live. In my neighborhood of Clinton Hill, Brooklyn we have a pizza place called Speedy Romeo which is pretty incredible. The King Salami & Rodney Dangerfield are the cat's pajamas!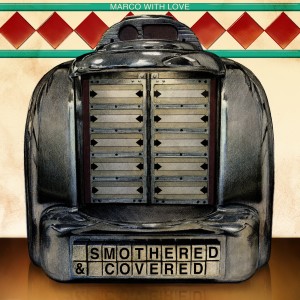 Can you tell us about working on your forthcoming album Smothered & Covered  and bringing it to fruition?
This album is the fulfillment of a lifelong dream to name a collection of songs after the Smothered and Covered hash browns at Waffle House. All jokes aside, "Smothered and Covered" is meant to transport the audience back to a time when LPs included a mix of original songs as well as popular cover tracks. This was the intention and inspiration for 'Smothered and Covered' — a collection of songs we've written and recorded along with songs from the past that are important to us or have influenced us in some way.
Can you tell us about the creative and writing process involved with "Anything That's Rock n' Roll?"
Sadly, we didn't write this one. It is one of the covers we included on 'Smothered & Covered' so I can't speak on behalf of it's author Mr. Tom Petty. The song was probably written around 1975, recorded in 76′ and then released as a single for the Heartbreakers in 77′ before any of us were even born. I can however tell you that the lyrics and vibe of this song very much resonate with us and we are proud to share it with the next generation of Rock 'N' Rollers out there and we are extremely flattered that you thought it was one of our own.
What was it like the day of filming the music video for "Anything That's Rock n' Roll?"
The ATRNR shoot was one hell of a long day for all of us. The band, cast and crew all had really early call times that morning due to the fact we only had the venue for a limited time before it became open to the public so really it left no time to waste. Our fearless director Curtis Wayne Millard and I made sure that we stayed on schedule and tackled the shot list head on. Thankfully everything went according to plan and with the exception of the smoke alarm being set off by our fog machines and the fire department showing up, it all went smoothly. We were blessed to have a bunch of our close friends and loved ones helping us out out that day which made things run a lot smoother. All it took was a load of liquor and beer, some delicious BBQ, patience and the love of Rock 'N' Roll!
When you guys our on stage rockin' out what goes through your mind?  
Usually things like. I hope I don't split my paints again tonight when I jump off Pete's bass drum, or I hope my hair still looking sweet.
What musicians/bands are you guys currently listening to?
The band and I listen to a wide range of music. I recently caught a punk band from Nashville called Han's Condor that put on one hell of a live show. I've also been listening to the new Iggy Pop record produced by Josh Homme, and most recently was really impressed by the Heavy when I caught their set at Stubb'ss during this year's SXSW down in Austin.
What's next for Marco With Love?
The guys and I wanna get back into the studio as soon as we can to start work on the next crop of songs but in the meantime we plan on hitting the road this summer in order to continue sharing the good word of Rock 'N' Roll.
Stay in touch with Marco With Love: FACEBOOK | WEBSITE
Comments
comments