People who make music out of pure passion, this is what I find truly inspiring.
Latest posts by Jon Berrien (see all)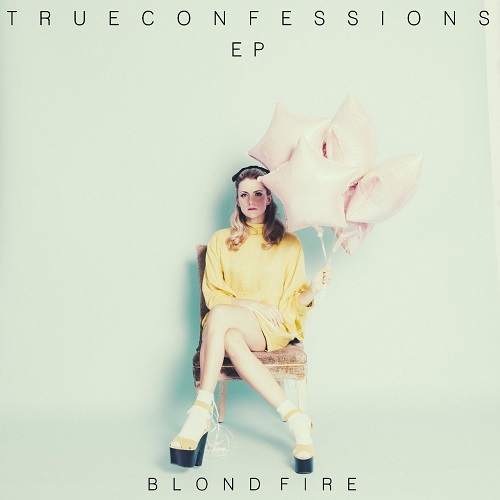 Bursting forth with a potent sense of purpose, more guitars, and more bite, LA based alt-pop band blondfire recently dropped the 'True Confessions' EP. We recently caught up with frontwoman Erica Driscoll, who gave us the scoop and 'confessed' what it took to bring the bands latest project together. She also hooked us up with some pretty fresh behind the scenes photos, check it all out below.
True Confessions from blondfire
-The ep was recorded at historic Wax Ltd. studios in Hollywood (formerly TTG) where Jimmy Hendrix, The Doors, The Velvet Underground and more iconic artists have recorded.
-A few of the songs were started at or partially recorded at my house.
-I worked with producer Wally Gagel on the ep.  He's also worked with a ton of different artists like, Family of The Year,  Muse, Best Coast, Zella Day and many more…
-The main guitar part on the song "True Confessions" was recorded very fast at home when we were writing, but when we went to redo it at the studio we couldn't recapture the energy of that original take, so that's what we used on the final version.
-The song "True Confessions" was originally inspired by me going back and listening to New Order "Crystal".  It made we want to create a song with that kind of high energy.
-We shot most of the music video for "True Confessions" at the studio where the ep was recorded.
-My brother Bruce was a co-writer on 2 of the songs on the ep.
-The song Pleasure was inspired by the 90's Manchester music/drug scene.
-I shot the psychedelic "Pleasure" video by myself at my house and around my neighborhood using only an iPad and app store effects.
-Because of the "Pleasure" drug theme, when we originally sent out the song to some radio DJ's, we put it on a USB and placed it inside of orange pill bottles with a label that looked like it was from a doctor with directions: "For maximum pleasure, play it loud!"
-I have a special limited edition vinyl 7" coming out soon with the songs "Pleasure" and "Domino" from the ep.
-The songs have a bit of a darker theme lyrically, but maybe more dancier grooves than the last album.
-I think you should listen to it. 🙂
blondfire takes us behind the scenes
All of the lights.  The control room at Wax Ltd. Studios in Hollywood.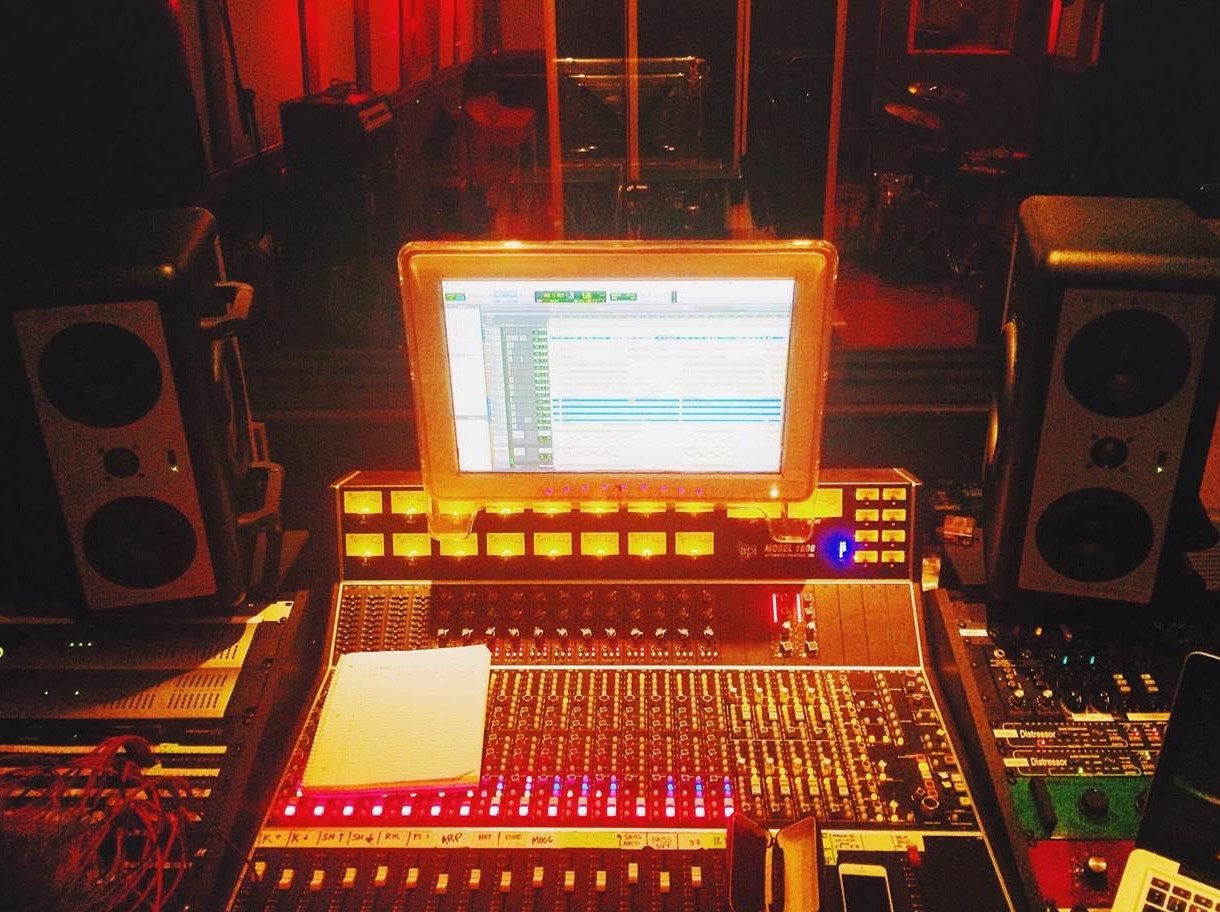 In the studio…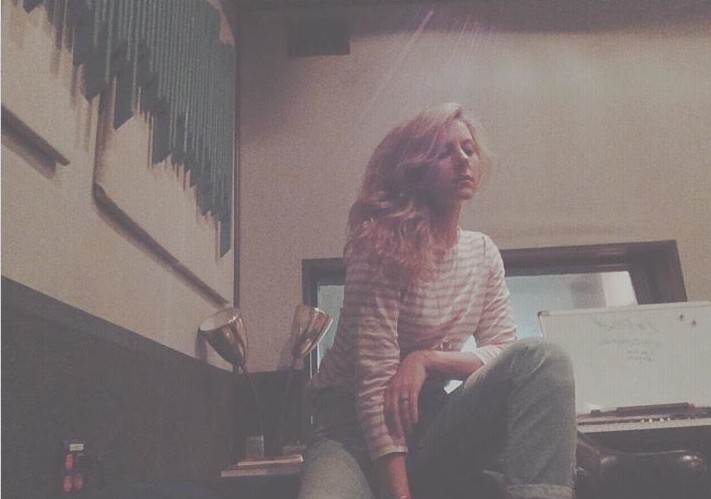 My brother Bruce and I at Wax Ltd.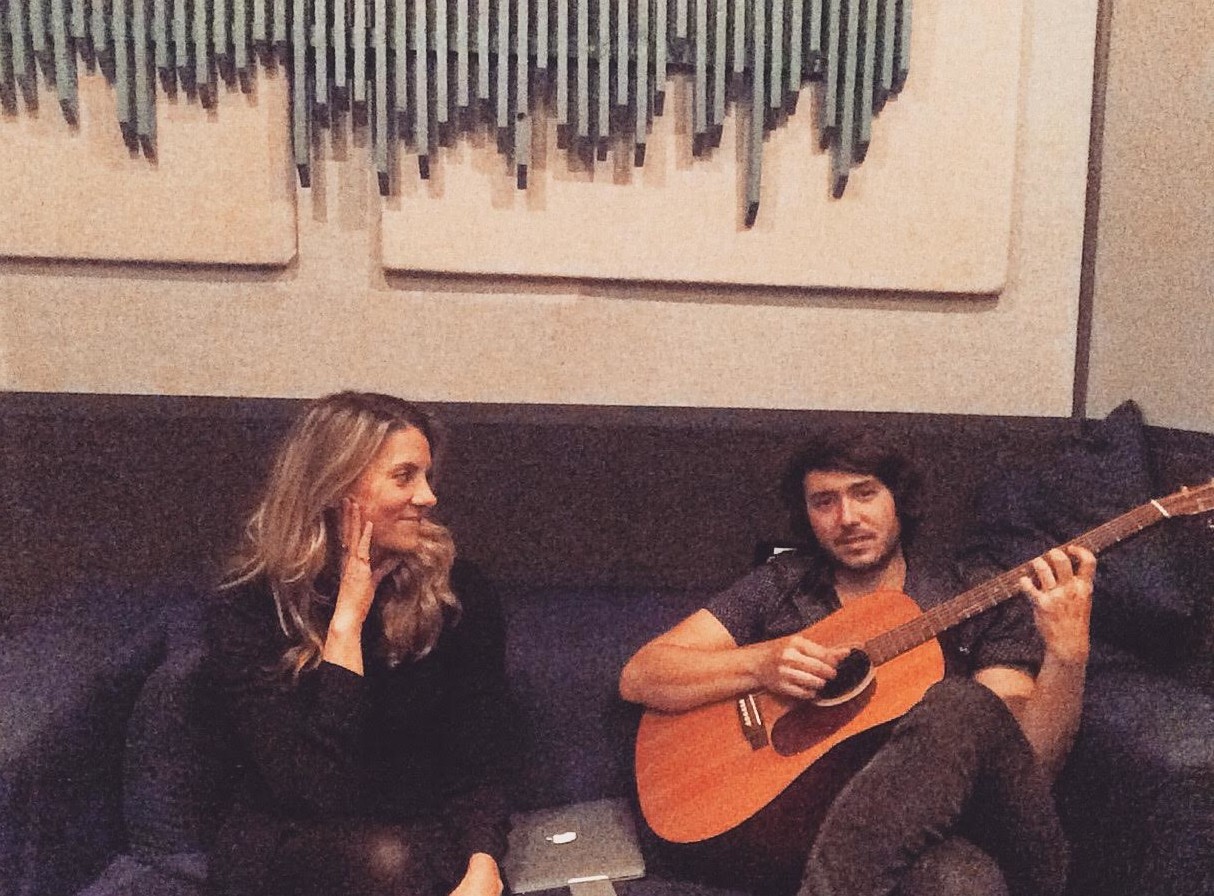 Me tracking some keyboards.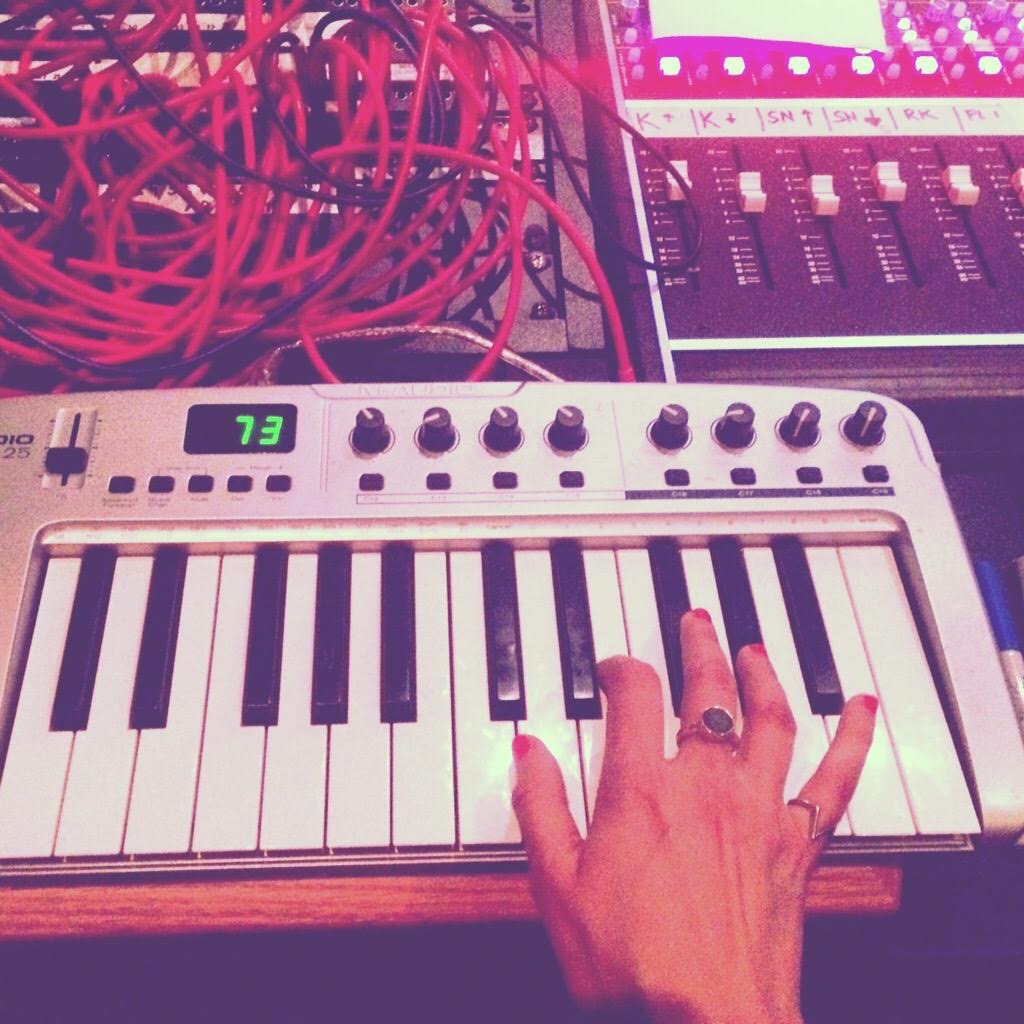 Producer Wally Gagel dialing in some guitar.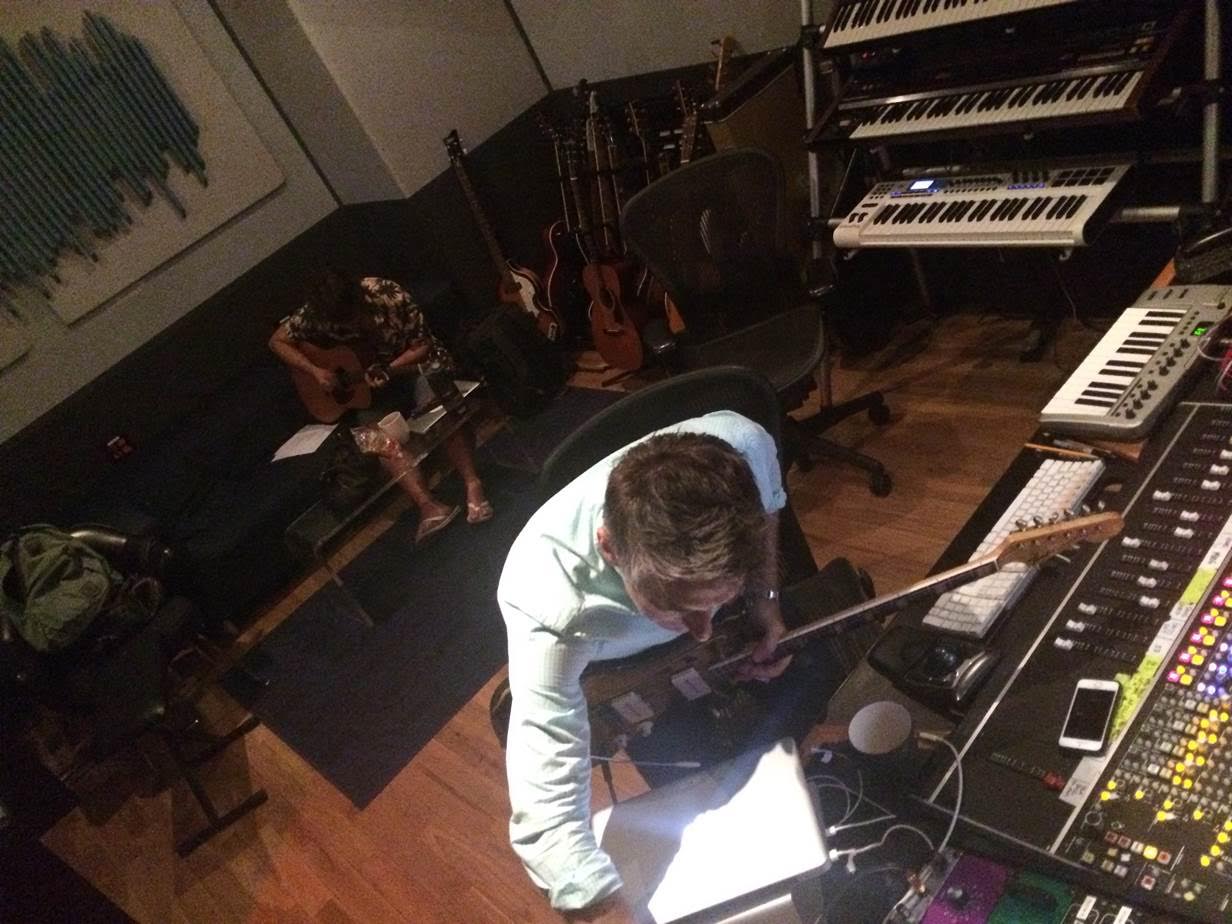 Bruce laying down some Hofner bass on Domino.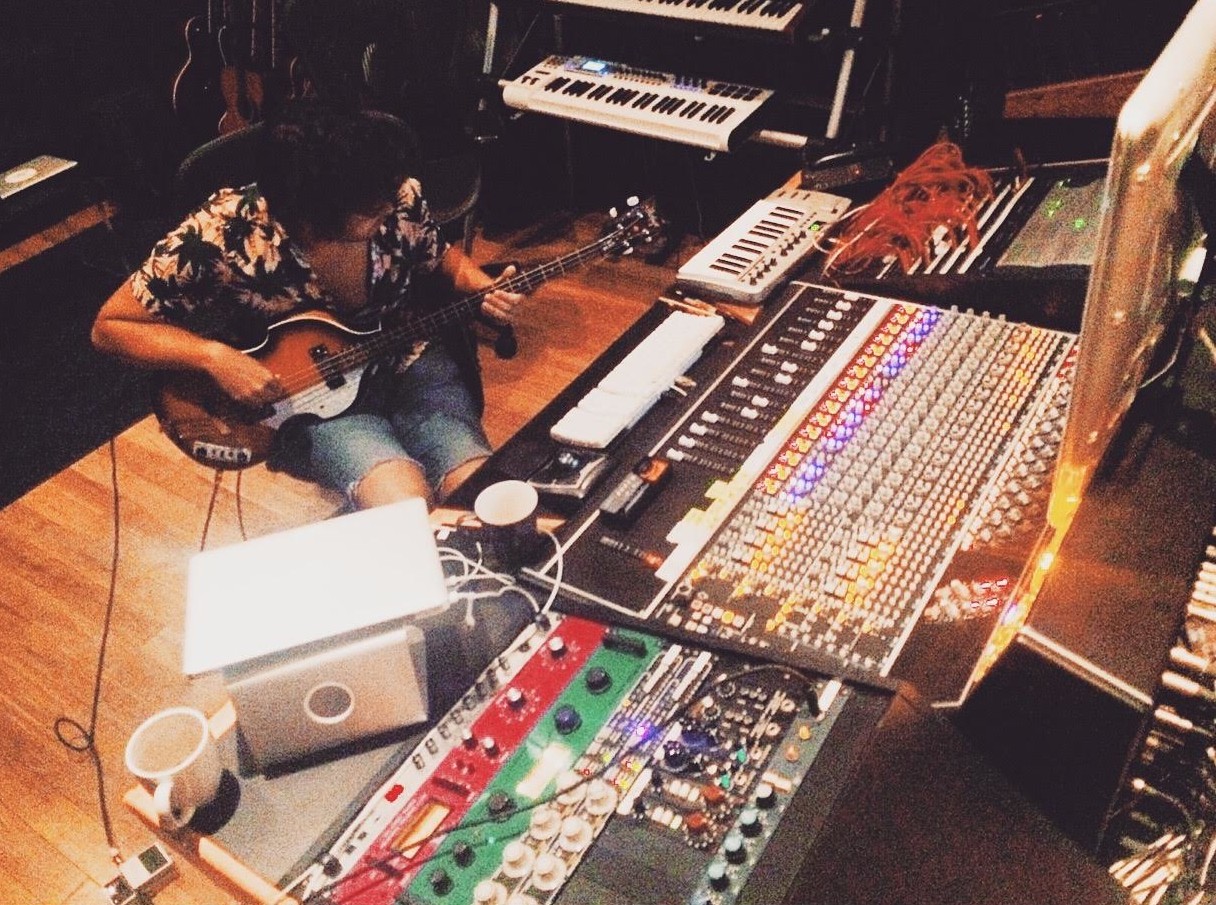 Late night studio shot at Wax LTd.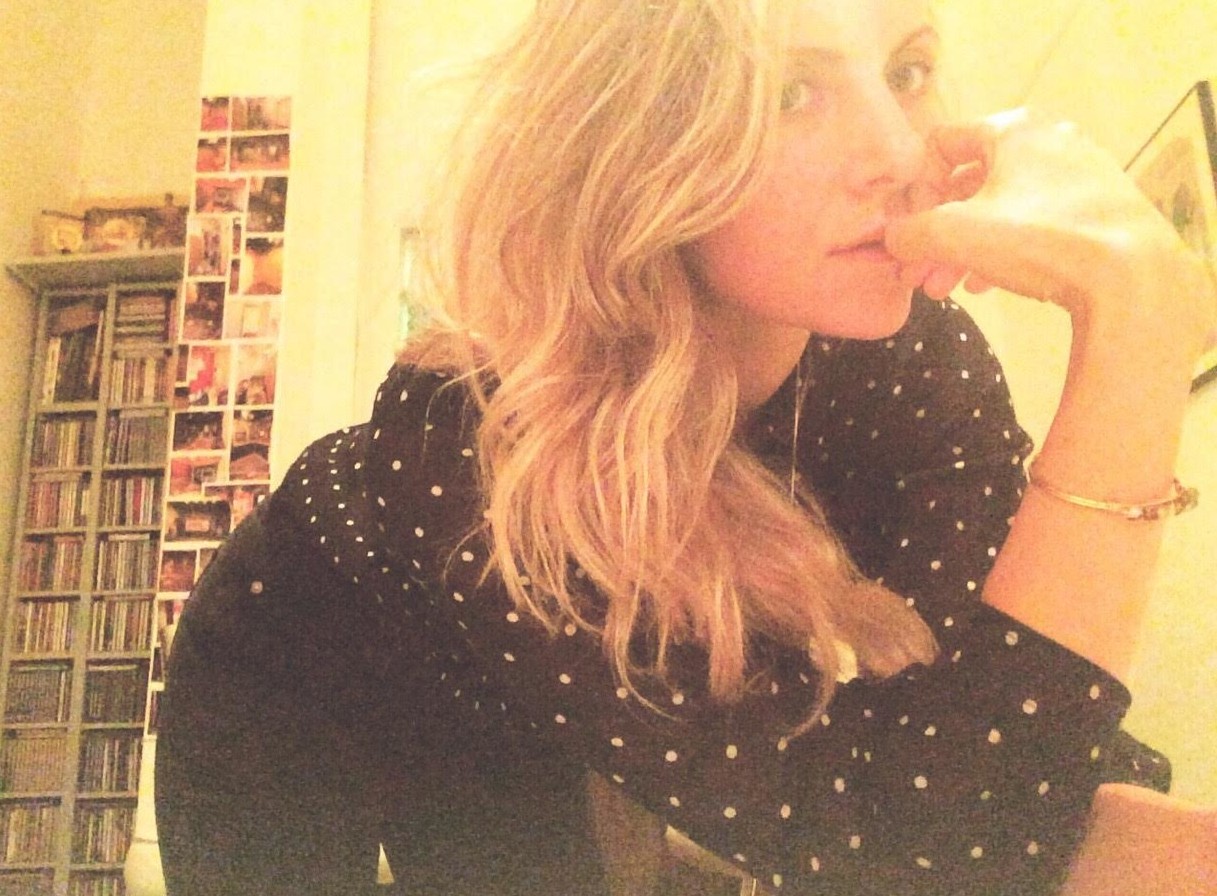 Our original "Pleasure" package we made for a DJ friend. We followed it up with the orange pill bottles. (ps not really cocaine or money…or is it?)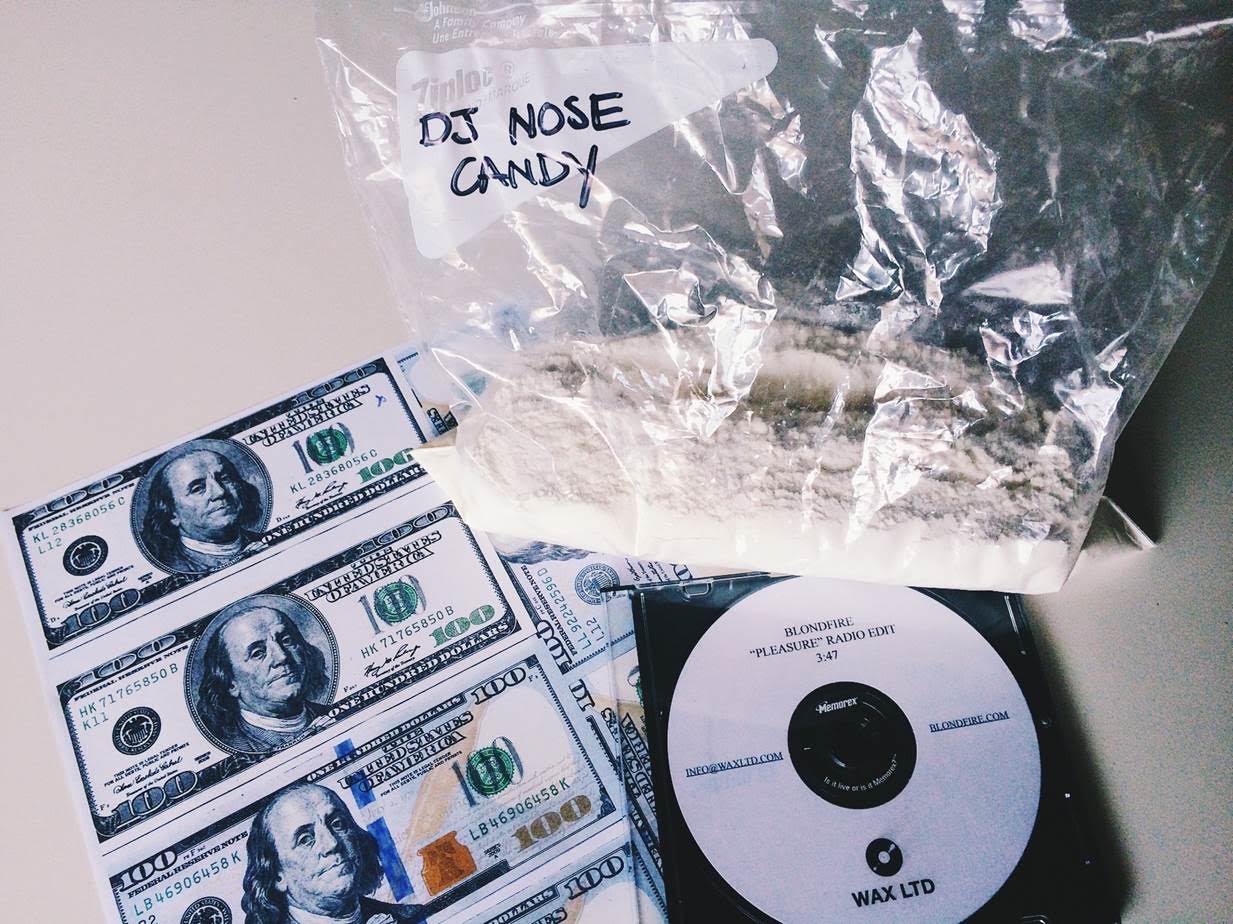 Home recording living room set up.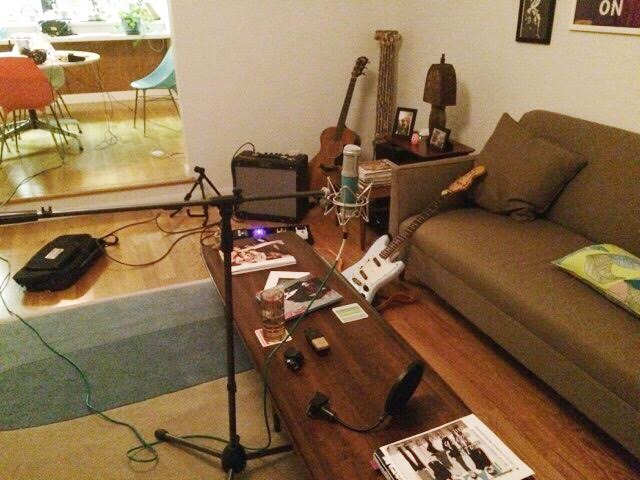 Reade Pryor tracking drums.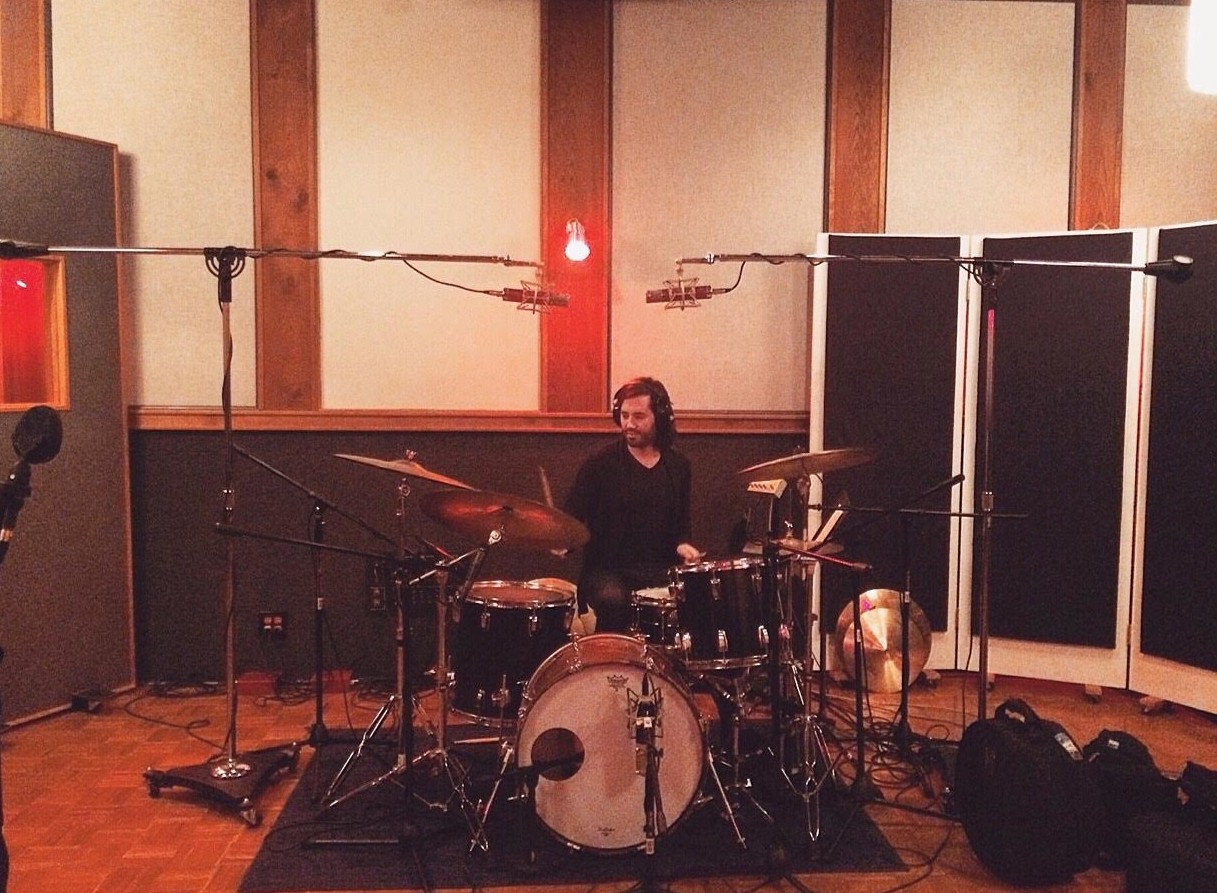 A bit of the studio history.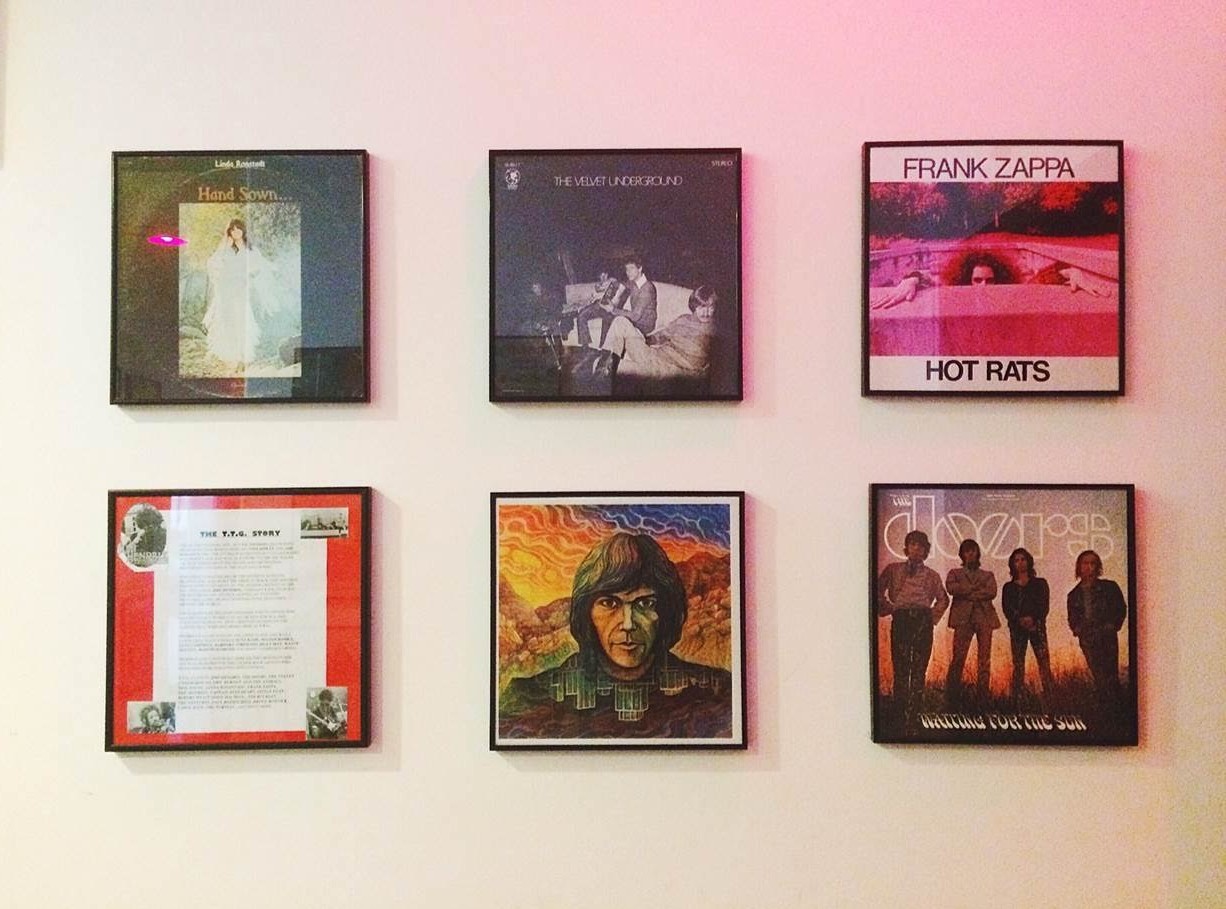 All of the guitars…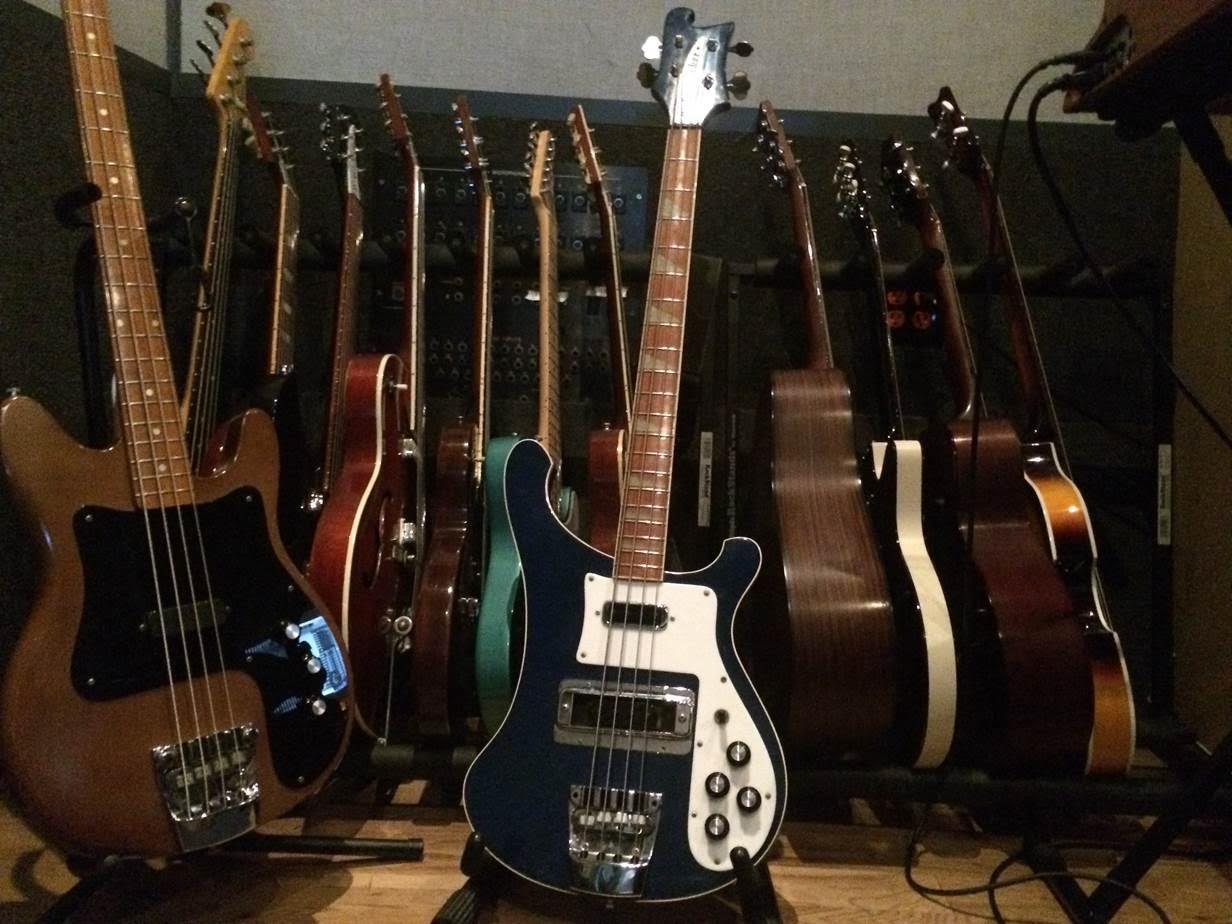 Producer Wally Gagel throwing down some percussion.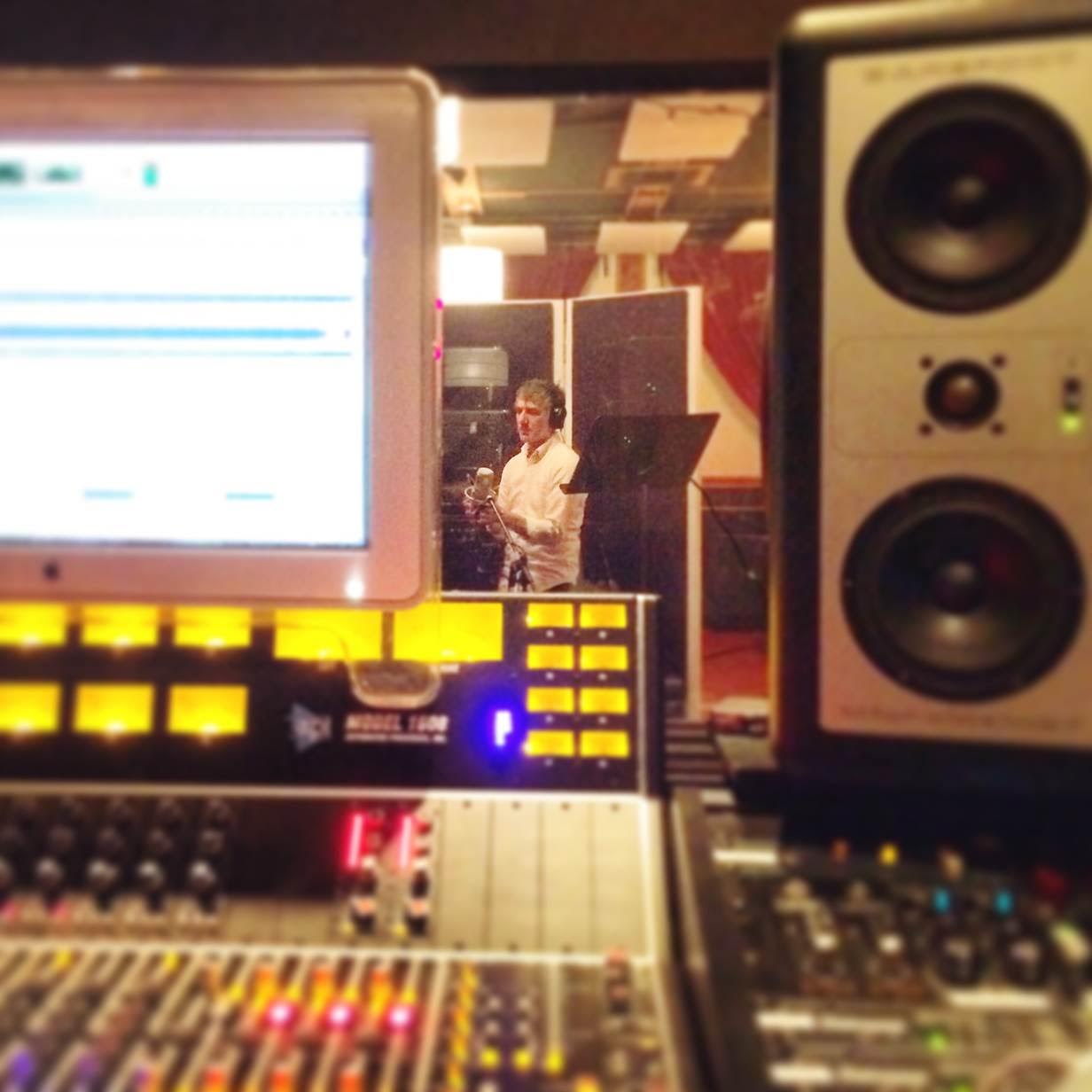 'True Confessions' the 5-track EP filled with everything from melancholy vocals to massive melodies is out now.
Stay in touch with Blondfire: FACEBOOK | WEBSITE
Comments
comments