People who make music out of pure passion, this is what I find truly inspiring.
Latest posts by Jon Berrien (see all)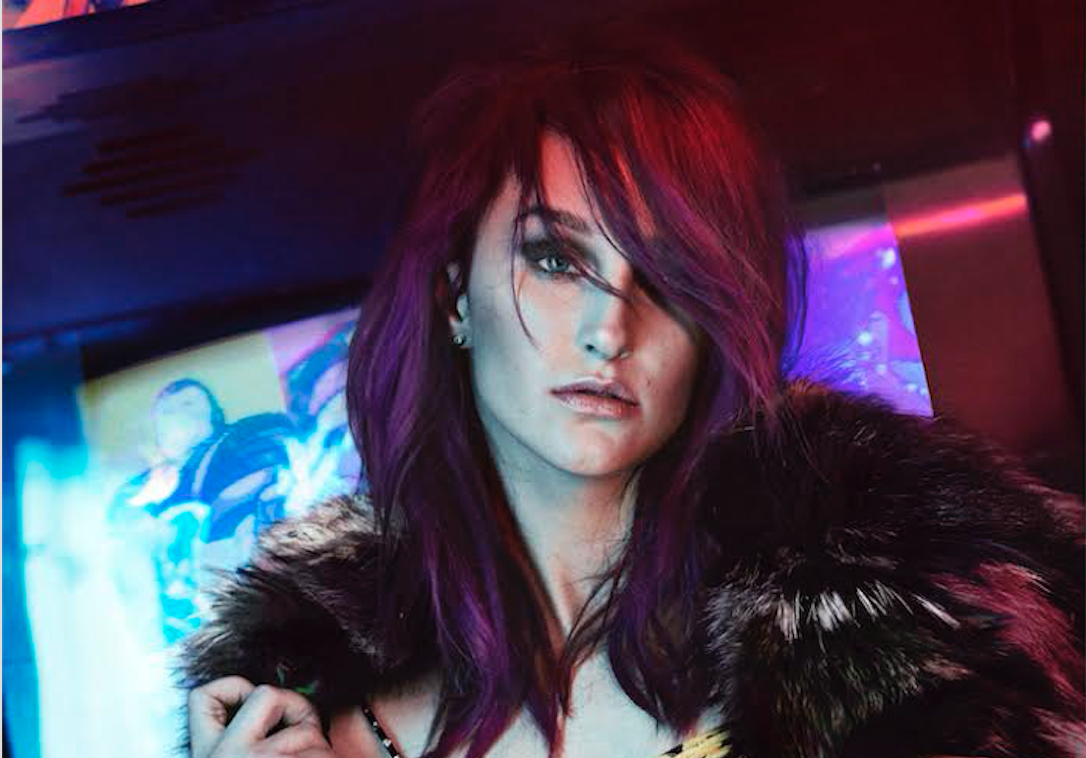 With a spunky blend of guitar-driven rock and pop, LA based songstress Camryn is on the move with her latest video "Machines." The futuristic visuals makes a bold statement as Camryn and her crew try to escape an oppressive regime.
Camryn is a rising star, she has toured with the likes of One Direction and Cody Simpson and is currently in the studio working on more music. GroundSounds recently caught up with her to talk about her latest project and more, check out the exclusive interview below.
For those just discovering Camryn, can you tell us a little bit about yourself and how you got started with music?
I'm actually a California transplant, originally from Denver, Colorado. I was always singing around my house and everywhere I went. When I entered my first talent show in kindergarten, I realized I wanted to sing professionally. I told my parents, and they immediately supported me—I then recorded a demo that got me my first manager. I got in the studio and started recording music and not too long after that I was on my very first tour opening for Cody Simpson and Greyson Chance.
What do you enjoy most about LA?
I love the LA weather! It's an exciting town to live in, there is always something to do or a new place to explore. I love that you can go surfing and then drive an hour or two and go snowboarding in the same day! There's a little something for everyone.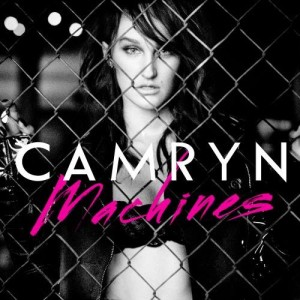 Can you tell us about the creative and writing process involved with your latest track "Machines?"
I instantly fell in love with the track! The music was amazing and felt so right. With help from producers Linney and Q, we eagerly started writing and perfecting the lyrics! For several months "Machines" was always on my mind.  Each lyric and the feel of the music was influenced by what was happening in the world, in my life, and what I was reading. The concept behind "Machines" really applies to my career and the process of achieving my goal of success in the music industry, while staying true to my fans. To me, the idea behind "and we do it like machines" means that we are doing something, i.e. a music career or whatever goal you have in life, in an indestructible manner and letting nothing get in our way, much like a machine that's programmed to do a specific task!
What was it like filming the music video for "Machines?"
Filming the video was exciting, nerve-racking at times :), and incredibly fun – I got to be so hands on and watch as my vision was brought to life. I wrote the video concept based on the novel 1984 by George Orwell because it's such a strong storyline that's more relevant now than ever before. I got my amazing friends to actually be the whole cast! It was so much fun to experience something so special with people I care so much about. We filmed the entire video in one night from 5pm to 5am. We were exhausted and cold but thanks to my amazing director Daniel Carberry, it was easy to stay motivated.
What has it been like working on your debut EP? What can you reveal to us about it?
Finding the perfect song can be very strenuous. Every song is a reflection of me and what I was experiencing when I wrote that song. Ultimately, I am so excited to share what I have in store for everyone. The EP is going to be about 4 songs and will hopefully give everyone a good idea of what's to come in the future. The rest is a mystery, so stay tuned for more info!
What is it about guitar-driven rock and pop that attract you to this sound?
I love the way guitars and rock make me feel. They can turn an okay song into one of the most amazing songs you've ever heard. With so much house music out now I feel like people have forgotten how amazing real instruments are. Rock gets people into the groove of a song, and makes you feel like a badass. I want to make people remember rock and guitar and put a more modern, 'Camryn'-type twist to it.
When not working on music, what do you enjoy doing in your spare time?
When I'm not working on music or school, I'm usually hanging out with friends or family. My friends and I like to have nights filled with fun where we go bowling, play Guitar Hero, or even go to the zoo. I like to also have my down time where I can binge watch a show, bake something I found on Pinterest, or just relax with my family at home.
What musicians/bands are you currently listening to?
I'm currently listening to Panic At The Disco, Melanie Martinez, The Weeknd, and I'm obsessed with the deep house playlist on Spotify.
What was it like touring with One Direction, can you tell us a little bit about being on the road?
Leaving my friends, home, and my dogs for 4 months was the most difficult part of the whole tour. Everything else was the most amazing experience of my life!! I got to travel across Europe while exploring and performing in places I could only ever dream of. The O2 Arena performances were simply unforgettable. All of the guys in One Direction were so kind, and always made sure my crew and I had everything we needed. I was able to try new things on stage and grow as a performer. The fans on that tour gave me so much life every night!! I'm so thankful for that experience and for the opportunity to see the world, while developing my sound and growing my career.
What's next for Camryn?
Right now I'm focusing on "Machines" and then an EP and possible tour! Tour opportunities can happen overnight, so you never really know what to expect. I'm just excited to have released this new material for everyone and I can't wait to share more!
Stay in touch with Camryn: FACEBOOK | WEBSITE
Comments
comments