Favorite Artists: Jungle, Tycho, AM & Shawn Lee, Daft Punk, Radiohead, Bonobo, Kurt Vile, Washed Out
Latest posts by Brendon Goldwasser (see all)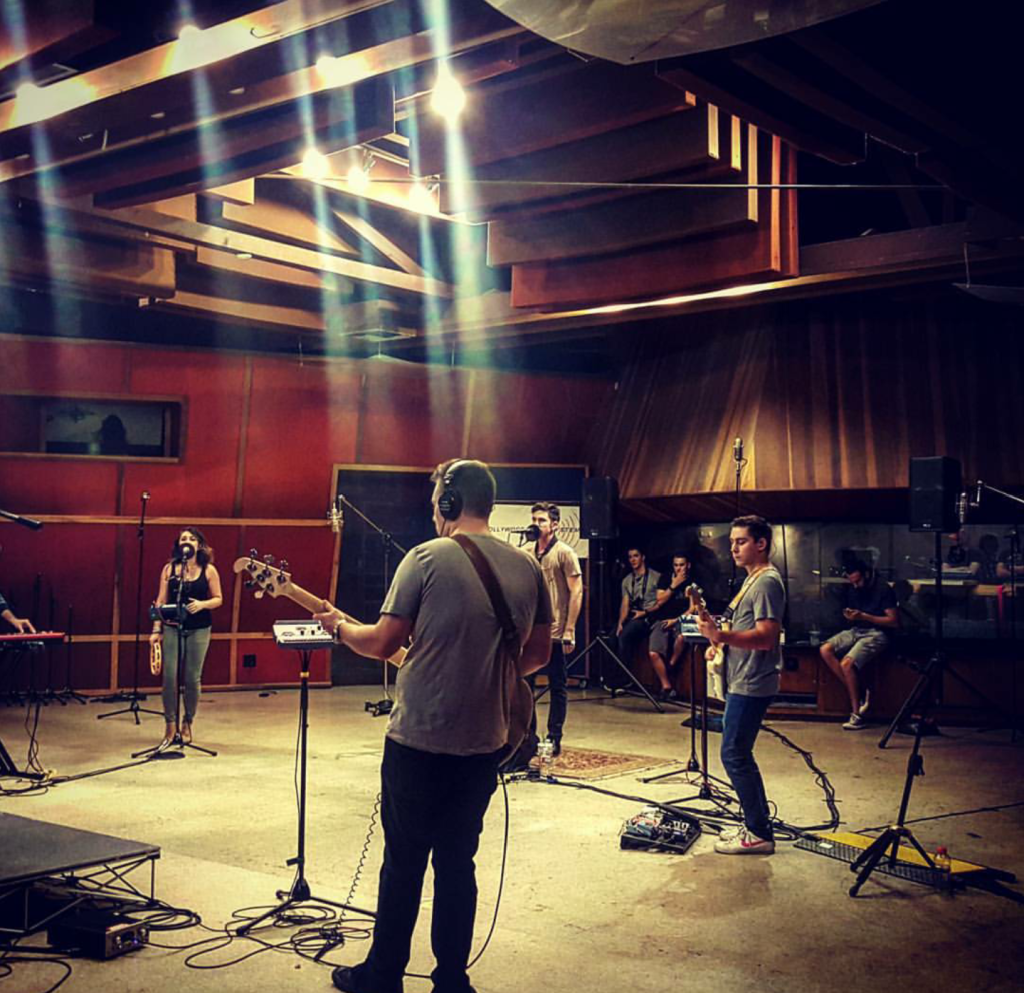 In September of last year, GroundSounds was lucky enough to be invited into the studio with emerging L.A. group Tribal Campagne, founded by Jeff Kolhede in 2014. They performed some amazing songs live with a camera crew and the results are really cool.
The group began as a home recording project for Kolhede's personal songs and collaborations, for which he records, performs, and produces. As a live act, the project consists of Kolhede (vocals, synths, sax), Jayme Palmer (vocals), J Ryan Kern (guitar, keys), Derek Beach (bass), Marco Palmer (drums), as well as other talented musicians from Kolhede's circle of friends. Watch them jamming below! Every song/video is fantastic.
The songs in the videos above are taken from Tribal Campagne's debut EP, Hold On, now available for streaming and purchase.
iTunes – http://hyperurl.co/oevk6r
Spotify – http://hyperurl.co/kuvzaj
Bandcamp – http://hyperurl.co/s8jyut
Google Play – http://hyperurl.co/y57qec
SoundCloud – http://hyperurl.co/mejg6d
Follow Tribal Campagne!
Facebook – https://www.facebook.com/tribalcampagne
Instagram – http://instagram.com/tribalcampagne
Twitter – https://twitter.com/tribalcampagne
Comments
comments