People who make music out of pure passion, this is what I find truly inspiring.
Latest posts by Jon Berrien (see all)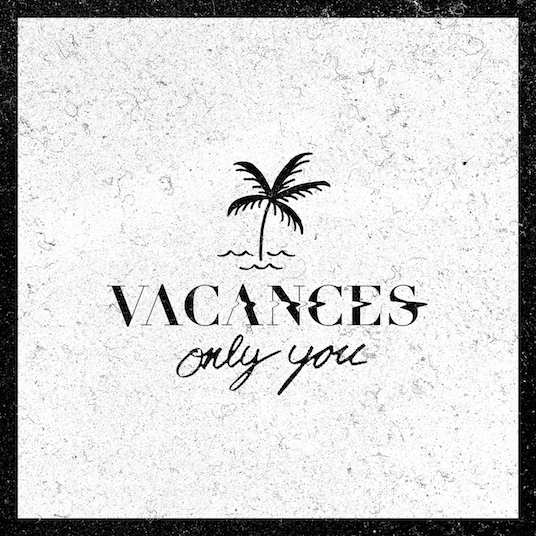 NY-based 90's alt group Vacances are a supergroup of musical prowess, each member coming from previous bands. Danny Lannon (The Frail), Allen Davis (Every Move a Picture) and Nick Gonzalez (The Restless Hearts) are now united, creating pure sonic goodness. The trio are producing chill, laid back jams with catchy hooks and throwback vibes, their latest single "Only You" is the sound of love. The fresh new track is premiering exclusively on GroundSounds, the guys had this to say about their latest single:
"Only You was the first song I did for Vacances. It actually was written about a year ago for consideration for my old band but it didn't seem to fit. I sat on it for a while and decided to send it to a few friends who told me that I was missing an opportunity with this new style of music that I'd been writing. One particular person that I credit for lighting the fire is my good friend Andy Phillips. He's a music journalist and one of my best friends and he helped push me to explore this other side of music that I'd discovered. The song takes you through a summer camp fling that you may have had when you were young. I wrote it while thinking about the times I've spent with friends in Santa Cruz, CA when escaping San Francisco during Summer vacation. If you close your eyes and think about what it felt like to be 15/16 years old on a boardwalk looking to meet your crush or discovering new things as a teen during the summer you'd find yourself in the exact mindset I was in when writing "Only You"."
Stream "Only You" below and check back for more on Vacances soon.
Stay in touch with Vacances: FACEBOOK | WEBSITE
Comments
comments