Contributing Editor to Smooth Magazine and Communications Director of Beyond Organic Design, a sustainability education nonprofit.
Latest posts by Justin Remus (see all)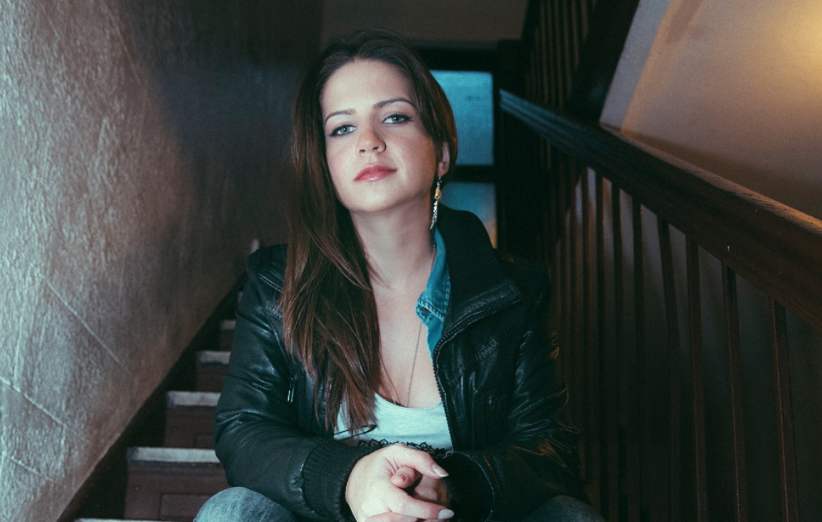 When you hear Kate Vargas sing, you don't forget it. Her smoky, heartfelt vocals make an immediate impression, belying her lithe, gentle persona. It's an interesting contradiction and one of her strengths. Vargas fits within the rock/folk paradigm but also incorporates blues and country into her music, which combine raw emotion with poetry, mysticism, and larger- than-life storytelling. No surprise that Vargas counts Tom Waits and Nina Simone as two of her influences. Her most recent video, "Second Skin," shows off her flair for visual lyricism, and her newest single, "Bella Tell," is a moody, hard-driving number that riffs with country flair.
GroundSounds caught up with Vargas, who's currently touring the northeastern U.S. She clued us in on her musical influences, life as an independent artist, and where she'll go from here.
You're a fan of Tom Waits and Nina Simone. Who else do you consider as musical influences?
I think I'm influenced, in some way, by everything I listen to. Even if it's just like, "I don't really like that." That influences me and my writing. Others artists I admire, though, are Laura Marling, Patty Larkin, Chris Stapleton, Johnny Flynn. The list is long, but those are the ones on my mind at the moment.
You have a distinct vocal style. Is that something that's evolved unconsciously over time or is it a more deliberate expression?
Neither, really. When I was 16, I opened my mouth and that's what came out. I try to dig really deep, from the very depths of my being, that's where I try to sing from.
Do you feel your music lends itself to performing solo or with a backup band? Are there advantages to both?
I perform both solo and with a band. There's something really raw about just voice and guitar. Sort of like seeing a song naked. And it can be incredibly powerful. All my songs come out, initially, that way and I think there's a real beauty in that simplicity. Performing with a band is great too, just in a totally different way. I get to see what my songs can develop into, many times something I couldn't have anticipated. It can also be very moving to experience performing with others, being in sync with them. I don't know many other places where that can happen so completely. It's the ultimate feeling of connection.
You're known mostly as a blues, rock, and folk musician. Do you see yourself continuing in this way or experimenting with other styles?
Sure. The genre that I write in isn't a conscious thing. It just happens to be classified as Americana. My guess is that it will shift here and there. I don't think I will deliberately change my focus to polka or reggaeton, but who knows?
The music industry has undergone huge economic shifts. Is it more difficult now for a new artist to make it without a big label?
In terms of new artists getting music out there, definitely not. I think labels are phasing out, in a way. More and more artists are opting to go independent, even when they have major labels chasing after them. There are way more possibilities for independent artists now than there ever were before. The industry is certainly not an easy one to navigate on your own, but we have the resources. In financial terms though, I think things are very wobbly for everyone in music right now. I have faith this will steady itself.
You nicely combine the personal, poetry, and storytelling. What's your starting point when you compose a song?
I'm constantly writing down lyric and story ideas. I'll record little musical ideas on my voice memo. I don't have a process. I just try to keep my creative muscles strong and hope for the best!
What are your plans for the future? How can people know more about you?
I'm releasing my second album in September. I'm very excited about it. The sound feels very true to me. It's a bit more in-your-face, a bit more colorful. Currently I'm playing in the Northeast states, with plans to travel to other ones in the near future. Listening to the music, coming to shows, staying up to date at http://www.katevargas.com are the best ways to stay connected.
Comments
comments