People who make music out of pure passion, this is what I find truly inspiring.
Latest posts by Jon Berrien (see all)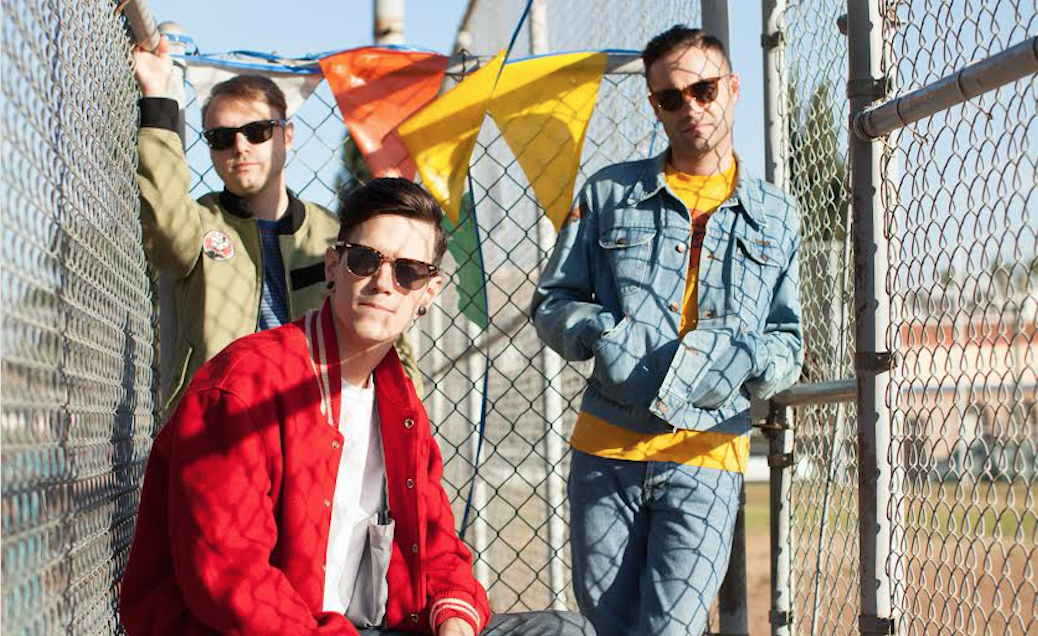 Featuring melodic guitar lines, dark synth elements and passionate vocals, LA based indie-rockers GROVES are making moves as they create pure sonic goodness. Originally from Groves, Texas the band recently signed with artist development/management company MDDN (formed by Benji and Joel Madden of Good Charlotte.) The guys are ridin' the wave of success and it is moving up! GroundSounds recently caught up with GROVES to talk about their latest endeavors, musical inspirations and more, check out the exclusive interview below.
For those just discovering Groves, how did you three meet and start making music?
We all met in high school, our freshman year, and were all playing in different bands at the time. Will and I went to the same high school and Stephen went to the rival high school in the city next to us. We all played our first show in Groves, TX which is why later we would end up naming the band GROVES. After a few years of touring in this other project we were involved in for quite some time, we decided to move out to Los Angeles together. We then started creating a new sound and searching for our identity and in November of 2015 we put our our first song "Ender" and GROVES was born. – REID
What was it like filming the music video for "Swim?"
It was actually really awesome! We filmed the whole video in one day in Laguna Beach starting at 5am and ending around 9pm. The first part of the day began on a private beach where we walked out to this cave that is normally full of water but fortunately we were able to get inside of it and film while the tide was out. We only had about 15 minutes before the cave started filling back up with water. We definitely got wet and full of sand so that made for a fun time. Then we picked up a 1960 convertible mustang and hit the highway. We definitely weren't mad about cruising around the beach in a vintage car. After that we finished the video with performance scene in a beach house. It was said to be known as John Belushi's old house. – REID
What do you guys enjoy most about Los Angeles? What do you miss about Texas?
The nice thing about being in LA right now is that our management just moved into a new studio in Burbank. It serves as the headquarters for the company and also serves as a recording studio/creative house. It was previously known as the "boom boom room". When we get home from tour we get to go spend some quality time there planning our next move. Most of our families are stationed in Texas so it's nice to be on tour and make a stop for a few days any time we can. – WILL
What musicians/bands are you guys currently listening to?
Well it's kind of funny, we are on tour with culture club and we've found ourselves submersed in the late 70s/ 80s. Talking heads, David Bowie, INXS, Peter Gabriel, New Order. Also, When we were in Salt Lake City we met Norman Greenbaum at our show and ever since we have been walking on stage to "Spirit in the sky"! – WILL
You guys are currently on tour with Culture Club, what has it been like on the road?
Getting to tour with such an iconic and established band has been seriously the greatest experience. Every day we arrive at the venue and I can't help but think to myself, "we get to play here tonight?" Getting to perform in these venues is a dream come true on its own. It's very inspirational to be around and watch a band that consistently operates on such a professional level, and to see how far they've come doing it. Not to mention after all that, still care enough to give a new band like us an opportunity to do something once in a lifetime. That's something I know we will take away with us after this tour is over. -STEPHEN

What do you guys enjoy most about touring
This tour in particular has been an incredible experience all together. Every day we pull up to the venue and our minds are blown. Getting to play these bigger stages really allows us to grow as a live band and learning to play to larger audiences has really had a positive impact on us. It's amazing to finish our set and see culture club play every night. George is a master with the audience and the band plays with incredible dynamics. Not only is this a learning experience but it's also the most fun we have ever had on the road. – WILL
Can you tell us about the creative and writing process involved with your single "Swim?"
Swim came about in the summer of 2015 right after I moved into a house with my other bands mates in Eagle Rock California. We had written and recorded a few batches of songs at this point, but we're looking to expand on this sound we had been developing. We knew we wanted something upbeat and summery to match the vibe we all were feeling while living in Eagle Rock. It all started with a riff and a melody. The first "I can't tell you why" section that introduces the riff was the backbone of Swim. The other sections seemed to fall into place after that. -STEPHEN
What is it about Americana infused melodic guitar and dark synths that attract you guys to this sound?
We all grew up in a classic American small town setting in Texas. The three of us shared a lot in common when it came to the things that inspired us. That's what connected us to each other as friends when we were kids. But we also had a lot of different influences. As we got older, those differences, I found were most valuable when it comes to us three being creative as a whole. We all have different perspectives and taste in tone, sound and structure. For me, as I got older, a lot of other art forms began to influence my life, not just music. I became fascinated with outer space and fantasy/science fiction. That naturally lured me towards these darker synth and guitar textures. – STEPHEN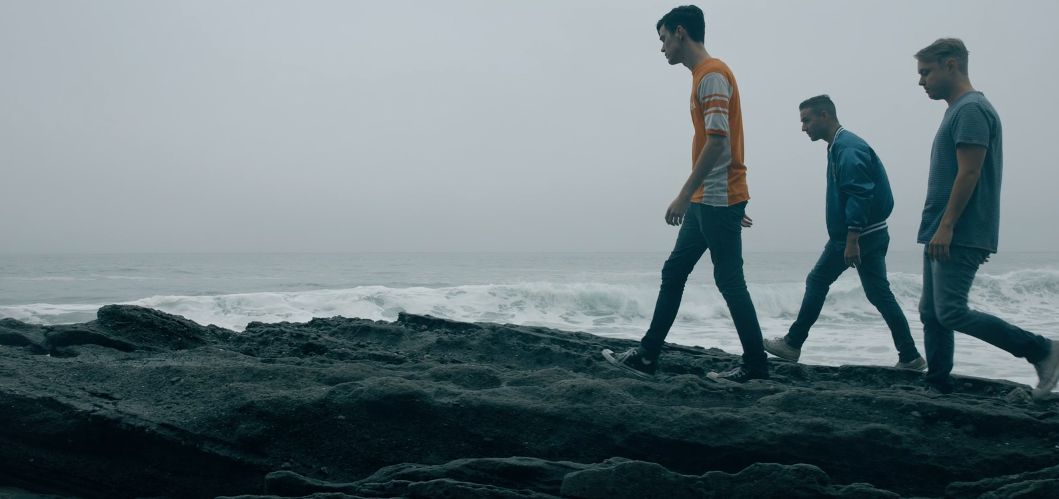 What was the inspiration for the single "Ender?"
With Ender, I was at a particular stage in my life where myself and my two band mates included, we were searching for a spark. I wanted to write a song that above all, gave you hope. At the time, nothing was certain but we were tirelessly searching for a musical identity. I think Ender was the song we needed to write. It gave us a starting point and a direction. It didn't happen overnight but I think it represents our rebirth as a band and the start of this musical journey. After that, everything seemed more clear. We had a new understanding of where to go in the future. Ender was the first song we made as GROVES, and because of that it will forever have a special place in our hearts. – STEPHEN
After the tour ends what's next for Groves? What can fans look forward to?
We're definitely going straight home from this run and into the studio to wrap up some music that will be coming out ASAP. We were actually preparing to drop a body of work when we got the call to go out with Culture Club for seven weeks. That kind of put our release on hold but it was an opportunity we couldn't pass up. So fans can 100% look forward to some new music coming out and for sure a bunch more shows. -REID
Stay in touch with GROVES: FACEBOOK  | WEBSITE
Comments
comments