People who make music out of pure passion, this is what I find truly inspiring.
Latest posts by Jon Berrien (see all)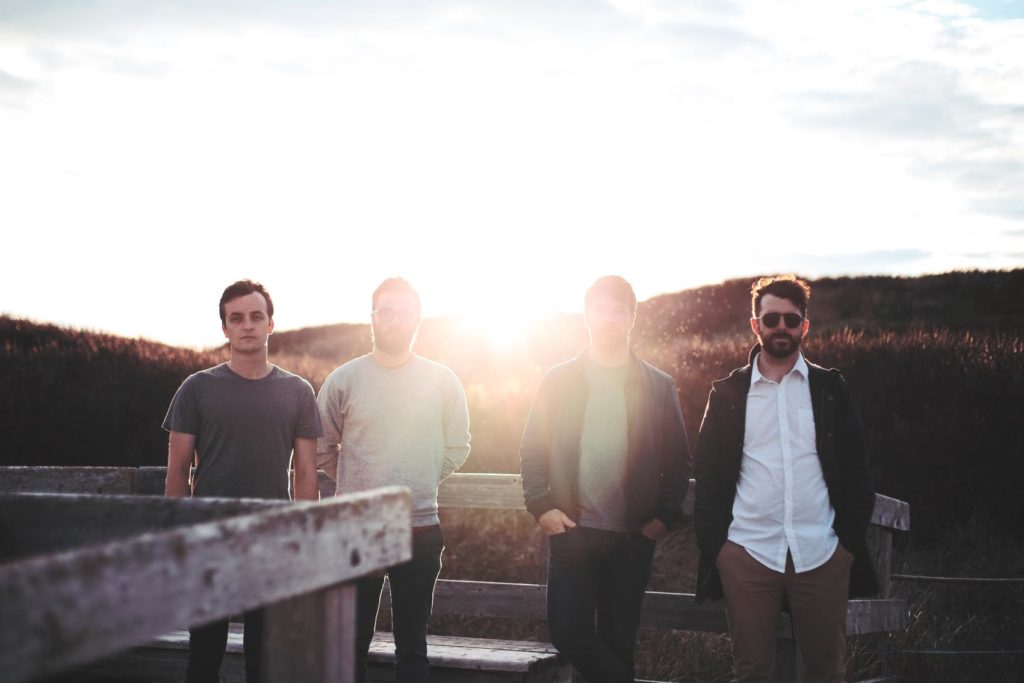 With songs written to make your day, Canadian rock band Paper Lions have been preparing the launch of their most ambitious project to date, the forthcoming album 'Full Colour.'  The guys have been working hard on their latest record and the reaction to the first singles "Believer" and "Call Back" have been strong, both tracks are pure sonic goodness!
GroundSounds recently caught up with the guys for an exclusive interview to talk about their latest work, musical inspirations and more, check it out below! 'Full Colour' officially drops September 16th.
For those just discovering Paper Lions, how did you guys form the band and start making music?
We all grew up together in the small community of Belfast /Montague Price Edward Island (on the east coast of Canada). Rob and John are brothers and I grew up next door. The three of us have been playing music together since we were 12. We met Dave in High School and started a band under a different name for a few years before changing to Paper Lions in 2008.
What made you guys decide on the name Paper Lions?
Our original band name was 'Chucky Danger Band', which none of us really liked. We gained a bit of a following out of the gates, so we thought we couldn't change it. Eventually after a few years of being stuck with a name we hated, we decided to follow our gut and make the switch. Paper Lions was the result of a long list of names we were debating. It seemed to be the one we all kept going back to, so we had a vote and Paper Lions it was.
What was it like growing up in Charlottetown, PEI? What is one thing every visitor should do or see?
We actually grew up in community east of Charlottetown called Belfast. Just a small rural area. Farming and Fishing would be the primary occupations. It was a beautiful place to grow up. Very simple and innocent. Lots of places to explore as young boys.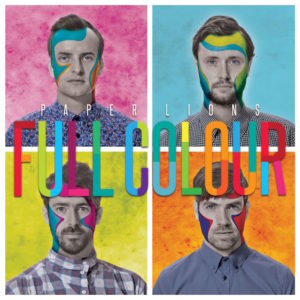 Can you tell us about working on and bringing your latest album Full Colour to fruition?
After making our last few records in a more traditional way; jamming out the tunes, playing them live and eventually recording them as a four piece, we decided to completely flip the process. In the last few years i've got more and more into Production and Engineering, so it became a lot easier for us to just do things on our own, without having to pay huge studio cost. We wrote, recorded demos, re-recorded demos (many times over) and mixed everything as we went. It was a totally freeing process creatively, and will be the way we continue to work moving forward.
Can you tell us about the writing and creative process involved with "Believer?"
Believer, like the rest of the songs on the record, was born out of a demoing session we had in the winter of 2015. I think John had the main riff idea that he just recorded on his cell phone. From there, we wrote the chord progression that worked best with the riff and then worked on a funky bass part for the verse. I think the song was at a stand still for a few weeks until we tackled the chorus. Once we laid the 'Ohhhh Ohhh Ohhh' part, we knew we were onto something. This was the first track we recorded for the record and the only one that was recorded outside of The Hill Sound Studio (the small studio we work out of here on PEI).
What bands/musicians are you guys currently listening to?
The latest Blood Orange Album, the new Avalanches record and lots of other summer bangers!
What was the inspiration for your single "Call Back?"
Call Back was very much a piano based song. The chorus has a real Jackson 5 vibe, which really helped shape the overall feel of the song. The verse melody was actually lifted from a super old song of ours we never ended recording, I think it was called "Do You Want To Be My Friend". We also wanted to squeeze a key change somewhere in the record (we love key changes!) and this song really lent it self to that sort of, super pop move.
You guys have accomplished a ton, what has been one of the bands most memorable achievements?
I think one that always stands out for us as a band was our Australia tour last Winter. When we first started, we would joke about bringing our buddy Jon, who recorded our first EP, when we went on our 'Australian Tour'. We were just barely out of high school and Australia might as well be Mars to 4 guys from PEI. But then we did it! We never did bring Jon along though haha.
The band has don't some extensive touring in North America and Australia, what do you guys enjoy most about being on the road?
Getting to see new places is always really interesting. Hitting the same cities over and over again can get old, but when we break new territory, it's so exciting for us. It's fun to see the world playing music for people.
After the album release, what's next? What can fans look forward to?
Lots of touring and hopefully another album soon! We've actually been in the studio writing quite a bit of new material over the last few months. It's so easy to keep the writing process fluid with technology.
Stay in touch with Paper Lions: FACEBOOK | WEBSITE
Comments
comments