People who make music out of pure passion, this is what I find truly inspiring.
Latest posts by Jon Berrien (see all)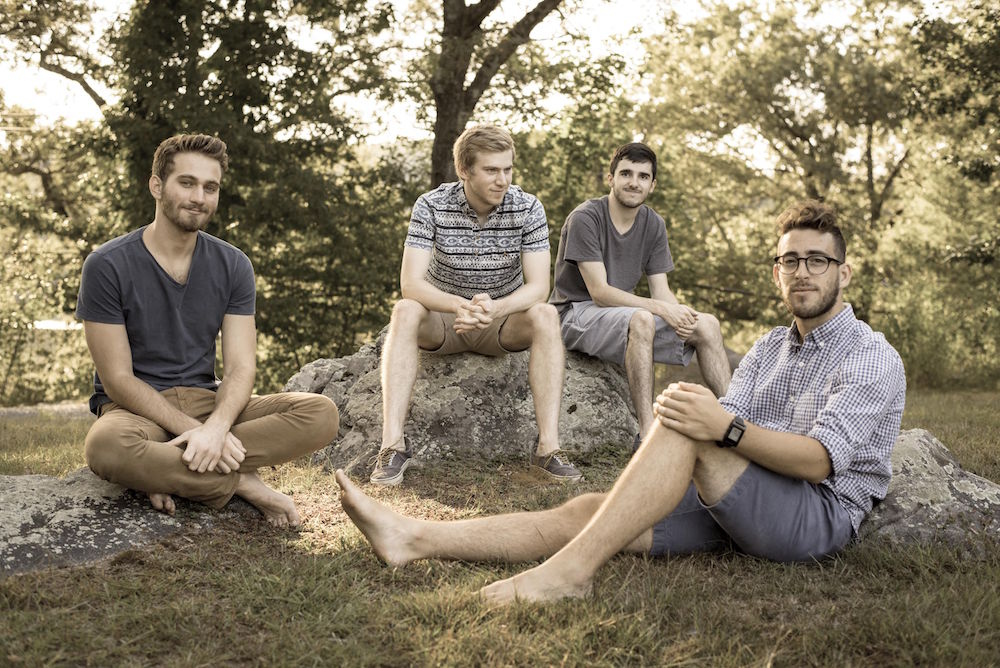 Featuring indie rock sensibility with beach style vibes, Boston based band Tipling Rock are making moves with pure sonic goodness. The guys recently dropped some fresh visuals for their debut single "Low Tide Love."  The video was filmed in Florida on a DIY budget and features the guys as they  experience Miami – the beach, music stores, bars, playing Frisbee and more.
GroundSounds recently caught up with Tipling Rock to talk about their latest video, musical inspirations and more check out the exclusive interview below.
For those just discovering Tipling Rock, how did you guys form the band and start making music?
Dillon: Ben, Tommy and I grew up playing rock music together in suburban Massachusetts. Shortly after meeting we began playing local shows together and we've continued to hone our skills in both playing and songwriting since high school. We met Matthew at Northeastern and found that we had similar musical tastes. That's how it all started!
What made you guys decide on the band name Tipling Rock?
The band is actually named after a landmark in Massachusetts. The real Tipling Rock (actually spelled "Tippling Rock") is at the top of a small hiking trail in our hometown. During our first photoshoot, before we had decided on a name for the band, our photographer asked us if we had ever heard of Tippling Rock. We mistakenly thought he was referring to a different indie band and the name just sort of stuck after that.
What do you guys enjoy most about Boston?!
We really enjoy the fact that there are so many other people our age in the city with similar interests. Being close to Berklee and other art schools means that there are always cool shows to see and talented people to meet and collaborate with.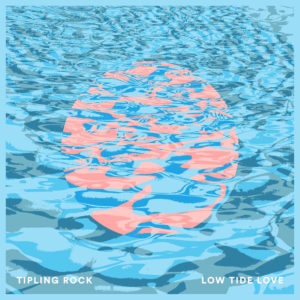 Can you tell us about the writing and creative process involved with your latest fresh new track "Low Tide Love?"
Ben: I had an idea for the beginning of the song, and immediately started recording it. As soon as I listened back I knew it had to be about the beach. It just had that vibe. From there a story unfolded inspired by that scene in my head.
We are really digging the DIY approach for the video to "Low Tide Love," can you tell us about filming and hanging out Florida?
Shooting the music video was a great time! The whole thing started as a fun idea to take a trip to Miami with the whole band and just have a great time, and capture that on video. We asked our talented friend Matt Lewis, who also shot the video for our "Play it Cool" live session, to come along with us to help film the trip. We went in with no plan and made it up along the way. I think I speak for all of us when I say we couldn't be happier with how it turned out!
What bands/musicians are you guys currently listening to?
We all love Steely Dan. Yes, the band from the 70's that wrote "Do it Again". We love the way that they were able to fuse Jazz and Rock, especially because we study music theory. We also listen to a lot of current artists like Young the Giant, Phoenix, The Strokes, etc…
What's next for Tipling Rock, what can fans look forward to next? 
We just finished up a new single called "Campus Fashion". It's sort of a back to school banger and we're stoked about how the recording and the artwork turned out. Look out for that in the very near future!
Stay in touch with Tipling Rock: FACEBOOK | WEBSITE
Comments
comments