Latest posts by GroundSounds (see all)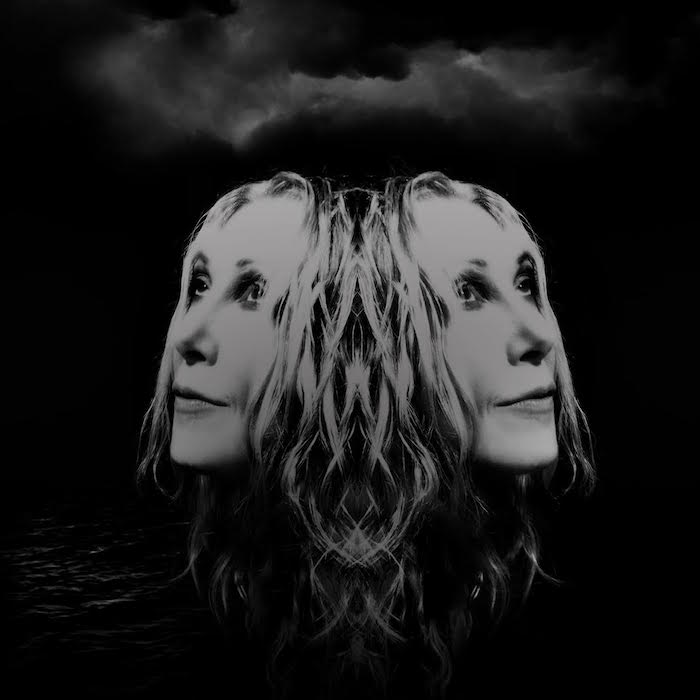 An artist in the truest sense of the word, Carrie Beehan is now gearing up to unveil her latest sonic self and narrative. The Alazon In The Quiet Room LP will see release on October 21st with Beehan working through a multitude of themes as her dynamic vocal highlights delicate, acoustic-led or Massive Attack-style arrangements.
Today, Groundsounds is premiering the album's first single, "Ass In The Middle." Give the track a stream while reading our interview with Beehan below.
Hi, Carrie Beehan! Congrats on Alazon In The Quiet Room. When did the initial inspiration for this album strike?
Hi Groundsounds and thanks so much for your time, interest and great questions!
The inspiration definitely struck when I was lying on the old wooden floor of my apartment in New York, staring at my home-music studio equipment-shortly after my father died-and silently stating, "Beehan, if you don't pick yourself and your grief up and write an album to honor the passing of your father, the one family member who truly understood and loved you, you probably won't make music again."
And that moment of hauling myself over to my keyboard and switching the computer on was somewhat akin to the jilted Miss Havisham at her wedding feast, in Charles Dickens' book "Great Expectations," actually canceling the wedding and getting on with life, instead of sitting in a dusty gown at a table frozen for the rest of time
You spent a lot of time earlier in your career in Berlin. Did working within those artistic communities inform how you've developed your sonic aesthetic?
Considerably, as I didn't start to write or perform music until I was living in Berlin. I had moved there with a multi-media music group mid 80's and had been involved in the technical side of multi-media music performance since 1981. I was literally drenched in the sounds and themes of living in the walled city of Berlin with a lot of other curious internationals. The theaters, cabarets, clubs, basements, underground art/music happenings, pop-up 24-hour night-life in old toilets, abandoned houses, east Berlin apartments – you name it, music energy was in flux and we drank it like ambrosia.
Living prior to this in London, music fed us and kept us buoyant as hungry broke students. In Berlin, we had the opportunity to work in advanced music studios and battle against the volume of rehearsal bands in adjoining rooms, which was amusing and somehow their eventually famous hook infiltrated or permeated your day. The arrival of techno in the early 90's left singer-songwriters unemployed and there was no place to go if you didn't let the influence of inorganic sound and dark stabbing beats and bass rule your world. Things got real loud:)
I have a natural folk tendency due to my Irish heritage, which overrides most of my sound, but with my grandfather being half German, half Cornish – from Penzance in Cornwall, I musically adopt the precision of the electronic German sound, and the swagger of a drunk pirate to keep it just off kilter enough that my sound becomes hard to define.
You could be anything you wanted to be in Berlin pre-wall fall 1989 – just be politically motivated and aware with your music and sounds and quick on your feet, always carry ID and 23 pfennig for your only phone call if you got arrested by the police.
Alazon In The Quiet Room was written following your father's death and deals with shifting emotions and displacement. Tell us a little more about some of the larger themes at play on the album and your relation to the namesake Greek stock character.
I had written down the words Alazon and Malfeasant in an old note book sometime in the early 2000's on arrival in New York. I had this notebook containing some old lyrics with me when I arrived at my Artist's residency in the historic and very liberal town Bisbee, nestled in the mountains of Arizona, a few miles north of the Mexican border.
Presented with this enormous old schoolroom and wall-length chalkboards as a studio, I draped the boards in old paper and felt compelled to write those two words from the notebook onto the paper. Alazon and Malfeasant.
From there I created a "Songline" akin to how the anthropologist and writer Bruce Chatwin explained the Aboriginal song story-line that each person's animal spirit had. I drew the stations of each song that came to mind as a crossing or turning point in my music travels, and in turn emotionally comprehended how foolish and naive I had been till this point in my life – very much the Greek Stock Character -Alazon, not understanding the every irony of the situations I had placed myself in and that mostly the last laugh was on me.
At every turn there are machinations and vagaries that can alter one's course and you just can't stand around singing in the midst of it thinking the band, the studio, the record company, the visa to stay in a country, the partners, family members and friends one makes will always be there! It just ain't so.
You wrote Alazon In The Quiet Room during an artist's residency in Arizona. Did the landscape of your surroundings inspire you in any particular way?
Picture this: you are a guest resident in studios the size of an air hanger with glass vistas of rickety old school-room windows looking out to tinged orange, purple, green brown, and olive mountains, with skies of such blue your heart aches with gratitude for such a gift. I live smack-bang in New York city next to a power station at the east river in the East Village.
We operate there in restricted space with views of adjacent neighborly windows. The Arizona desert, the long drives through dust, cactus and the odd late night trash-hustling of a Javelina with a glowing tusk, opened up an Americana side in my music I didn't know existed. When working with some very talented locals this threw me for a loop.
There are only two songs with this influence on the album which is more cabaret-psyche-ambient. But in Bisbee you just slow down there, you slow the fuck down and organic instruments have a chance to ring out. So yes, two songs heavily influenced – the rest are Urban responses.
The album comes paired with a theatrical performance, Alazon In The Quiet Room – Part One : Displaced. How do the two relate to each other exactly?
I have lived in five countries over four decades and it is time to tell the story. Working together with a defector from the former Czech Republic, who exited in 1978, and writing and performing with him many years later in New York, the opportunity arose to let the songs I compose, that speak so strongly of displacement, loss of home, business, partners, country, come to the theatrical stage.
Working with the Gay community in London in the early 80's who mostly passed from AIDS and then working as a news-video editor in Berlin for German Television and production houses in the 80's and early 90's gave me insight. My first job was to download agency satellite footage to be precut before being aired to news.
Working with cameramen in war zones, footage the public back then were never permitted to see, all of this heavily influenced how I artistically purge. Stand at four or five in the morning with barefoot mothers holding babies in the winter cold waiting to be shunted through gates to get a ticket to possibly get a visa interview back in the mid 80's in Germany and you get an idea of the plight of the border situation.
Live opposite a Berlin wall and hear friends and escapees tell their stories and you might get an idea of what it is like at age 21 to go to prison simply because you want out of a system. Freedom, migration, displacement, emotional , financial , geographical , natural disaster and good old human heart break – displacement is an on-going and very current theme. My show speaks of this, but through my own experiences and that of the Czech storyteller -writer/director Vít Hořejš.
Many of the new songs on the album are in the show, a few older songs from previous releases relating to early decades. Did I mention, Bisbee is just a few miles from the Mexican Wall…
Part One obviously implies that this project will continue in other installments. Do you have a full vision for what this will all look like?
Oh yes, Part 2: Alazon In The Elevator. When you go down you gotta come up.
This album Alazon In The Quiet Room has been the most introspective and gentle approach musically I have released and the next round of more upbeat and uptempo songs, some of which I have in my vaults and those still inchoate will pertain to Part Two.
Any new artists you've been particularly inspired by?
I enjoy FKA twigs
Hozier's "Take Me To Church"
Florence Welch
If you could collaborate with any three living artists right now, who would they be?
Matt Johnson (THE THE) Martina Topley-Bird, and Leonard Cohen.
When/where can we find Alazon In The Quiet Room?
Available worldwide on October 21st. Check your favorite digital stores (iTunes, Amazon, Spotify, Google Music, BoomKat, Bleep and others).
Photo Credit: Clinton Curtis Querci
Comments
comments