Latest posts by GroundSounds (see all)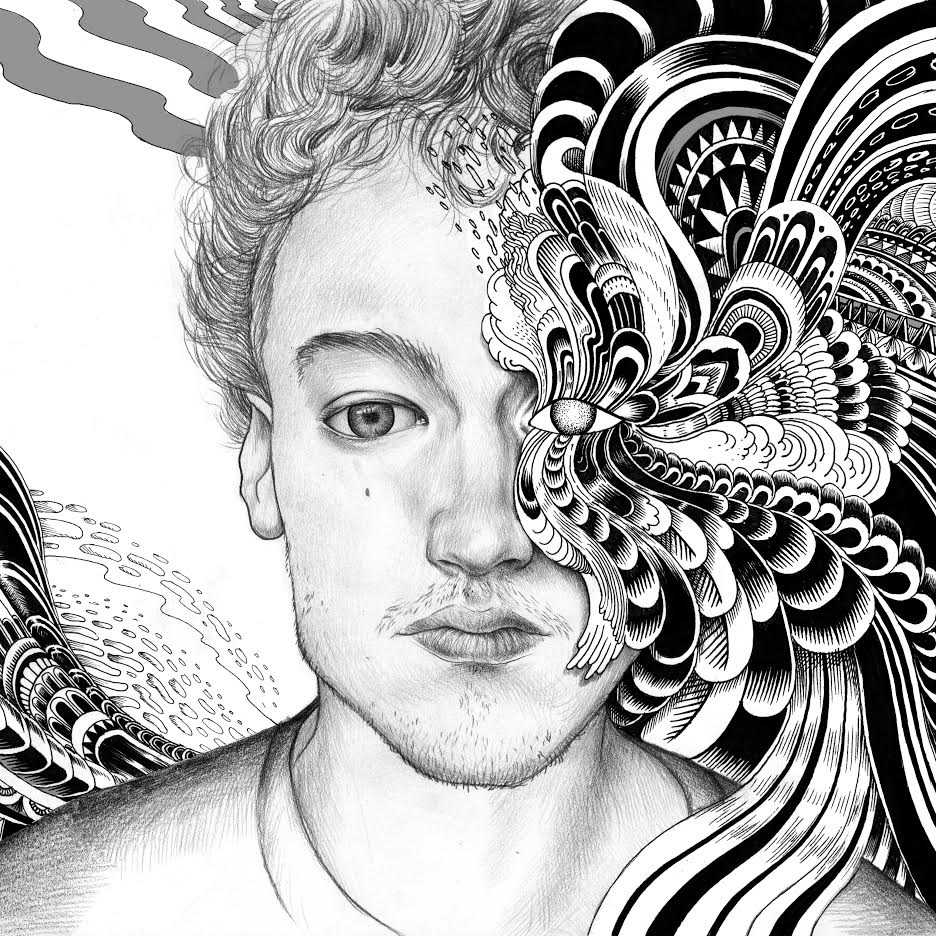 New York-based indie folk-rocker Cale and The Gravity Well released his debut album The Age of Envy in May. The alt rock album has an eclectic feel, with a song to match whichever mood you're in today.
Cale loves reading, traveling, and living in the city that never sleeps.
He admits that he experiences lulls in creativity, but that he never seeks inspiration for his music. "I never try to force it like that," Cale said. "I let it come to me. It's not a very efficient way to write, but I think it works, and who ever said songwriting had to be efficient?"
His favorite song on the album is Lions and Tigers, so be sure to check it out.
Getting to know Cale and The Gravity Well:
For those just discovering Cale and The Gravity Well, can you tell us what makes you stand out from the crowd?
Well I think we have a lot of factors going for us. For one, the songs are all rock based, but with very diverse influences, from the reggae beat of "Charming Devil" to the classic rock feel of "Somebody Else", to the feel good pop vibe of "So Many Lashes". I don't like to toot my own horn too much, but I pride myself on my diction, and I think the lyrics are some of the most evocative, esoteric and engaging examples around (my word of the day is alliteration). I really believe that whatever it is we've got, that intangible quality that gives a band its "feel," the result is that no one else sounds exactly like us.
Can you tell us about the writing and creative process involved with your latest album The Age of Envy?
A lot of it was pretty frantic. Going into initial recording, I only had enough material for an EP and maybe two singles. My writing process is slow and lacking in methodology. Oftentimes what happens is, I'll be walking along or doing something menial and I'll get a phrase or a melody stuck in my head. And this will build in intensity until finally I have to start working on it. So I'll sit at my little makeshift studio and I'll just bang the song out in 24 hours. It's almost like it was something that was happening to me instead of something I was doing. When I wrote "If That Ain't Enough," after I was done I was trying to play it for my girlfriend and realized I couldn't remember how it went, it happened so fast. Of course, there's always tweaking and refinement and lyric changing and whatnot, but actually a lot of the material stayed how it was after those strange creative fits. During the course of recording the first four songs, I wrote six more, added an older one and a cover, and there you go. The Age of Envy was born.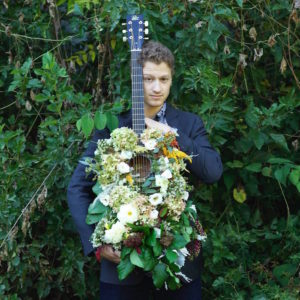 Tell us how Cale and The Gravity Well came to fruition.
Really this just started because my sister, Zoe, threatened to start a record label, and I threatened to join it. I was half joking, and half deadly serious, but luckily so was she. I really have to give her all my thanks; this would have never happened without her, and I'm very lucky to be part of the company she started.
How did you decide on the band's name?
The name, I'm sorry to say, doesn't really have any personal connotation or interesting story. I was waiting for it, to be sure. It seems like every band has that story about how they got named, like "Ah, me and Joe were fighting one day, and I hit him with a brick, and that's why we're called BrickFace," but nothing really seemed to appear. Pretty soon, I was running out of time. The album was almost ¾ done, and I didn't have a name.
Previously I had floated the name "Free Range Cale," but thought that seemed like too much of a novelty. I also liked the imagery associated with "Gravity Well" but didn't think that could stand on its own. Finally, after talking with my sister Zoe, I settled on an a compromise, which I hope I don't have to spell out for you (hint: it's in the title of the review). And that was that.
What was the inspiration for your track "The First Storm"?
"The First Storm" was something of a mess when I first wrote it. It and "Lions and Tigers" actually used to be the same song, with the verses from the former and chorus from the latter, but it was such a pain to play because of the tempo change, so eventually they were separated.
Anyway, the inspiration for this came from the line "Green skin runs thin with age," which I wrote after having recently finished Gregory McGuire's Wicked series. The song is a reimagining of The Wizard of Oz, in which the entirety of the tale happens within Dorothy's mind, and she and the witch (named Elphaba, in McGuire's book) are really two halves of the same person. I wanted it to be a comment on dualism, on boredom, on feeling like moment to moment you are often not the same person, which happens to me occasionally.
Are the tracks listed in any particular order on the album?
The answer to that is "sort of." They weren't written to go in any particular order, and for sure some of the placement had something to do with the flow of the music (i.e. starting on a serious note, bring up the tempo a bit, slow it down in the middle) but there is kind of a logic to the order.
My friends Kenna and Margaret, who also sang backup on the album, did some psycho analysis of the lyrics and together kind of hashed out an order that, they claim, sort of sees along this narrator (me presumably) as he confronts his fears and finds love and grows up a little bit. I didn't intend for that to be true, but they are both much smarter than I am, so I believe them.
What is your favorite song on the album and why?
I think, gun to my head, I'd have to say "Lions and Tigers." I just really love that song. Its scratches all my itches. I love singing it, I love the energy the chorus has, and I especially love the breakdown at the end. It really feels like it ends in a totally different place than it begins, but that change of place is not unwelcome or unknown, just different. It could also have something to do with the fact that it is, along with "The First Storm", is not (directly) about me.
Where do you go and what do you do when you're seeking inspiration and/or creativity for your music?
I never try to force it like that. I think some people can, but I just cannot. I try my best not to think about it at all actually. I let it come to me. It's not a very efficient way to write, but I think it works, and who ever said songwriting had to be efficient? So there's nowhere in particular I go, and nothing in particular I do, except write down potential lyrics whenever I happen to stumble across them.
What bands/musicians are you currently listening to?
I've had a couple minor obsessions recently, and they're all over the place. I saw River Whyless play at Newport Folk Festival this year, and was totally blown away. They're an unabashedly pop-folk band, and generally pretty harmless, but they do it so well, and are such a delight to listen to. I've also been listening to a lot of Dengue Fever, which, for the uninitiated, is a Cambodian rock band based here in the states. The lead singer, Chhnom Nimol, other than her gorgeous voice, sings in Khmer, which, as you may guess, is totally unlike singing in English, and the rest of the band doesn't really sound like any other group I've ever heard. I have a really good time trying to pick up the word phonetically, though I am sure I'm butchering them utterly.
When not making music, what do you enjoy doing in your free time?
I read a lot. I'm in the middle of Infinite Jest, same as half a million other people on Earth at this very moment I'm sure, though I am doing my very best not to be one of those people who puts it down and never picks it up again. I've been traveling a lot recently too. I went to Austin City Limits this year, and Coachella, and took a trip to Ireland for the centennial of the Easter Rising. My girlfriend and I are planning some romantic fall trips up north into leafing country. And of course, exploring New York city is a source of endless entertainment. I'm constantly on the search for the best open mics in the city (shoutout to the reigning champ, Prohibition, on the upper west side).
What do you enjoy most about New York?
The night before I was shooting the music video for "So Many Lashes," I let my girlfriend cut my hair. Now don't get me wrong, she's actually pretty good (I gotchu babe), but we were both a little imbibed, and she was using an electric shaver, not scissors. Afterward it was pretty obvious I needed something of a professional touch, especially because I was about to shoot this music video, and I was getting on a plane in about seven hours. It was also 9pm. Anywhere else, all you could do is pray that somewhere in the backwaters of Costa Rica (where we shot the video), there was a barber who could fix this.
But this is New York, baby. I was getting a trim not two hours later, seated comfortably in Sergei's home studio on 64th street, overlooking the city lights. This is the beautiful thing about New York. It is restless, relentless, impatient. Someone is always awake. Someone is always on the move. You need a new button for your coat? We got a store that sells only buttons. You like Shakespeare, but it's hard to bring a date to a play? Not if you take her to Drunk Shakespeare. It's 2am and you've been up writing all night and you're starved half to death? It'll be 4am by the time you managed to pick out just one delivery place. This city has everything, anytime, and you can be in that flow, or out, and it's totally up to you.
After the album release, what is next for Cale and The Gravity Well, and what can fans look forward to?
Well, now I'm working on putting an East Coast tour together for winter/early spring, as well as writing new material for an early 2017 release. Plus various photoshoots and a music video or two. There's lots of stuff in the works, so keep an eye out!
Any upcoming tour dates planned?
The only one on the calendar right now is October 30th at the Cake Shop in NYC, where we'll be playing alongside Birch and Park Strangers. It's going to be incredible. Otherwise, as I said, it's in the works!
Listen to The Age of Envy on Soundcloud here and visit Cale and The Gravity Well on Facebook.
Comments
comments